Rider Tips
Best of Series: Ride our A-train for a Summer Adventure
July 21, 2021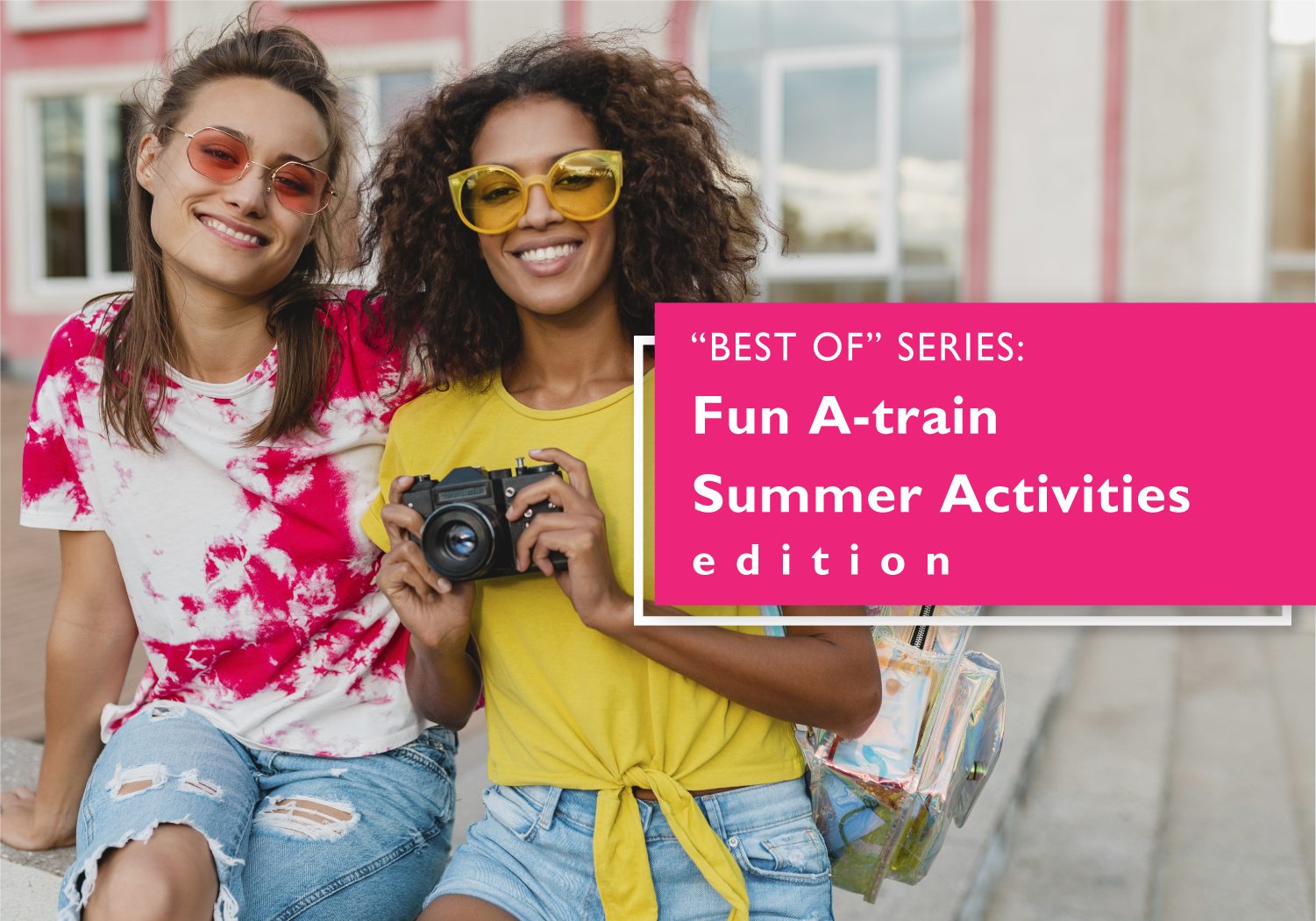 Feeling a bit busy, stressed, overwhelmed, or just want to have a good time? Ride our A-train and discover a new way of freedom by letting us do the driving so you can focus on savoring every moment of the experience and simply have fun. While on our train, look out the window and admire your view, whether it's the scenic view passing through the Lake Lewisville or traffic (yes, I did say enjoy looking at traffic, key word "looking" because you are not on it 😉) while we get to your destination.
When it comes to summer plans, so often we overlook the fun destinations right in our backyard that are available to us. Below are a couple of ideas of family friendly places to visit this summer by taking a completely carless trip that are at walking distance from each of our A-train stations:
Downtown Denton Transit Center
Denton County Courthouse-on-the Square Museum (11-minute walk from the station): This museum is Denton County's most celebrated and iconic artifacts. Lectures, exhibits and community organized events are scheduled throughout the year keeping this local gem an active site for experiencing the past. While we are talking about the community make sure to also visit the community's farmer market right behind Tuesdays – Thursdays – Saturdays from 8AM to 1PM June through September!
Civic Center Pool (9-minute walk from the station): If you are looking for a way to refresh during this heat, the Civic Center Pool is your answer! Daily admissions for ages 18 and older is only $4 dollars, ages 3-17 are $3 dollars and ages 2 and under are FREE!
Denton Square (13-minutes walk from the station): There is so much to do in Denton Square, if you want a chill day you can simply walk around and explore the many local stores, shops and restaurants and even enjoy a great time at the theatre . On the other hand, if you are feeling adventurous, you can arcade games, take it up a notch and go rock climbing, taking it even further and going axe throwing and finally cooling down by heading to Gnome Cones by enjoying a delicious shaved ice by your favorite natural flavor!
MedPark Station
Denton Crossing Shopping Center (15-minutes walk from the station): If you love shopping and trail walking, this is your scenario for you! After getting off our station you can walk around our A-train Rail trail and stop along the way at the Denton Crossing Shopping Center and do some fun shopping and why not, enjoy a nice dinner 😊.
Highland Village/Lewisville Lake Station
Pretty In Parris Experience – On The Five O'Clock (9-minutes walk from the station): For the ultimate mini vacation feeling this local experience is the best! The Pretty In Paris Experience offers a variety of different experiences on a 27 foot mini yacht. They offer wine tasting, sail sip & paint, boat rentals for photoshoots and videos, and private and public party and romantic experiences for any occasion. Come enjoy a day on the relaxing water with your partner, family, friends, or colleagues!
Shops of Highland Village (take the Highland Village Lyft from the station): In the mood for shopping, dinning and playing? The shops at Highland Village is a great option to explore with family, friends or a solo date!
Old Town Station
GatSplat Indoor Paintball and Birthday Parties, Lewisville (16-minutes walk from the station): Whether is hot, cold or wet outside you can always go for a paintball experience! This experience provides an excellent chance to get exercise from all the periods of sitting, hiding, running, jumping and moving. You will definitely get your heart rate up so make sure you remember to stretch ahead of time!
Lewisville Grand Theater (16-minutes walk from the station): Lewisville Grand Theater is devoted to celebrating local artists as well as bringing in talent from throughout Texas and across the U.S. for the betterment and entertainment of the community. From music to dance to live theater, you can find quality performances to entertain you! And if you are looking for even more excitement you can look up Old Town Lewisville for more live performances, an urban park with water features and public art pieces, ghost tours, distillery, winery and coffeehouse, vintage shopping, and Southern comfort food – all in Old Town with its nostalgic, farm-fresh, hometown feel.
Hebron Station
Jump!Zone Lewisville (20-minutes walk from the station): Jump!Zone Lewisville is one of the most exciting amusement center in town. From giant inflatables, human hamster balls, interactive games, virtual reality, 3-story playground and Miini-Golf you are in for the ULTIMATE FUN!!!
Toyota Railroad Park (40-minutes walk from the station): For a hiking/walking experience the Toyota Railroad Park can be accessed by following our A-train rail trail. The park features sixteen sports fields, a dog park, a skate park and three lakes for irrigation for even more adventures.
As you can see, there are many fun things to do locally this summer and our A-train can take you directly to the party! Share in the comment section below which places we listed you plan to visit.
---
Sign up for Updates
"*" indicates required fields