News to Use
Top Four Things to Know about DCTA's Comprehensive Operational Analysis
September 18, 2015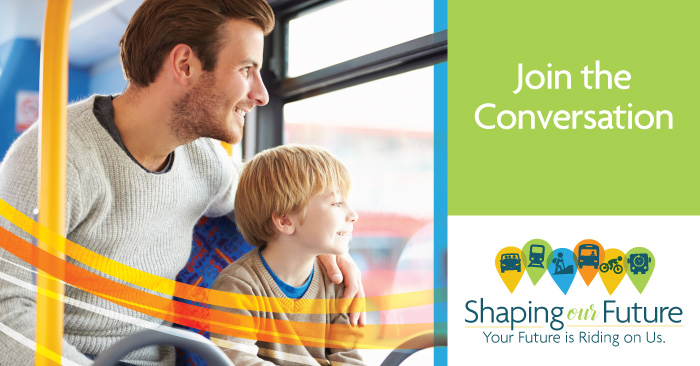 We are conducting a complete service review of the existing Connect and Connect RSVP bus services in Denton, Lewisville and Highland Village. In order to successfully improve these services, we need your feedback! Check out the top four things you need to know about our Comprehensive Service Analysis to help shape the future of DCTA:
What will the COA accomplish? It will identify Connect and Connect RSVP service changes that would maintain strongest areas of existing service, strengthen the weaker areas, fill existing service gaps and ensure all significant transit markets are well served.
What recommendations might come from the COA? Potential service changes may include:

Route Re-alignments
Route Interlinings
Route Extensions
New Routes
Introduction of Innovative Service Types (on-call flex service)
Revised Spans of Service
Service Frequency Adjustments
Elimination or Reduction of Non-productive Services
Passenger Amenities Deployment or Re-deployment
Bus Stop Enhancements

How can I provide my input? Join the conversation with mySidewalk , an online conversation tool in which we will pose weekly questions about bus service enhancements that will give residents the opportunity to voice their opinions. Check it out here: http://bit.ly/1J7HWtS
What happens when all the COA results are in? Our goal is to have recommendations from Lewisville and Highland Village implemented with our upcoming January 2016 service changes, and recommendations from Denton implemented in our August 2016 service changes.
For more information about our Comprehensive Operational Analysis and how you can shape the future of DCTA, go to http://bit.ly/1ITX8Ot.
 
---
Sign up for Updates
"*" indicates required fields