Features and Profiles
Why I Ride DCTA – Naomi Wood
September 30, 2015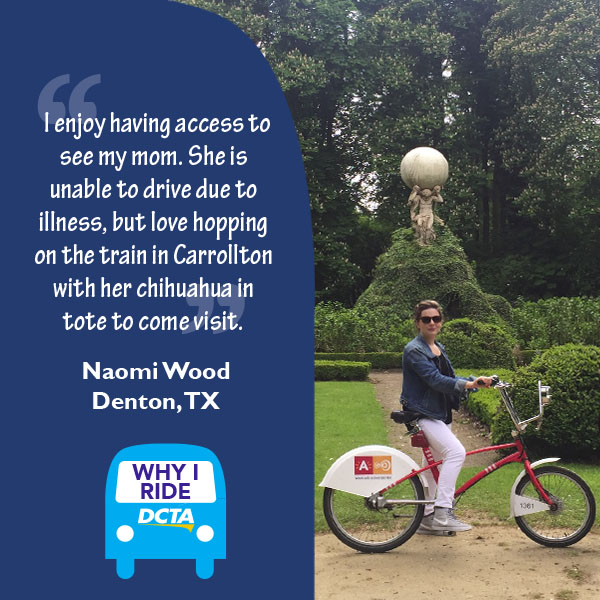 Naomi of Denton likes to bring her bike on the A-train. See what else she had to say about us:
Q: What do you enjoy most about riding DCTA?

A:  I enjoy having access to see my mom. She is unable to drive due to illness, but love hopping on the train in Carrollton with her chihuahua in tote to come visit. It is a blessing for those with limited transportation options


Q: What are some of your favorite things to do while riding DCTA?

A: I like reading, playing games on my phone, or looking out the window. Traffic stresses me, so it's a huge relief to ride without anxiety.

Q: Do you have any advice to DCTA passengers and non-passengers?

A: Bring your bike! There's bike racks inside the train.

Thanks for sharing with us! Why do you ride DCTA? Tell us here for a chance to win a 10-pack of regional day passes!
---
Sign up for Updates
"*" indicates required fields