Features and Profiles
Why I Ride – Celia Spilotro
June 29, 2016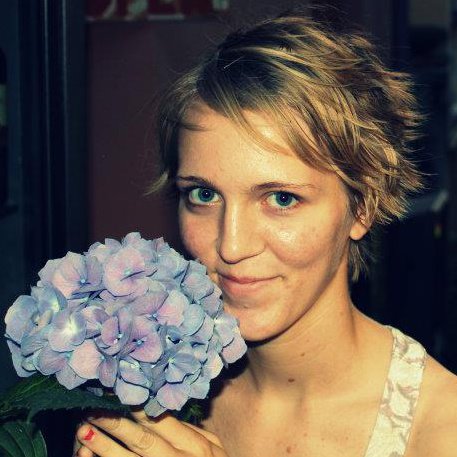 Celia Spilotro enjoys her "me time" while riding DCTA. See what else she had to say about us:
Q: What do you enjoy the most about riding DCTA?
A: The A-train and DCTA bus system always get me to work on time, even though I commute to Lewisville! Driving on the highway is so inconsistent. Plus it's always nice to interact with the helpful, knowledgeable, and friendly crew while I'm riding DCTA!
Q: What are some of your favorite things to do while riding DCTA?
A: I usually bring a book or journal because my commute is pretty much the only "me time" I get! I've already read a few books on the A-train. I definitely couldn't do that while driving!
Q: Do you have any advice to offer about riding DCTA to passengers and non-passengers?
A: If you don't know what route to take, don't be afraid to ask! There are so many resources that will help you get where you need to go. Also, be sure to check out the different types of fare so you buy the one that works best for you.
Q: Is there anything you'd like to share about yourself?
A: I work for a sustainable non-profit in Lewisville, so it's important to me that we have such a great alternative transportation system for the area.
Thanks for sharing with us! Why do you ride DCTA? Tell us here for a chance to win a 10-pack of regional day passes!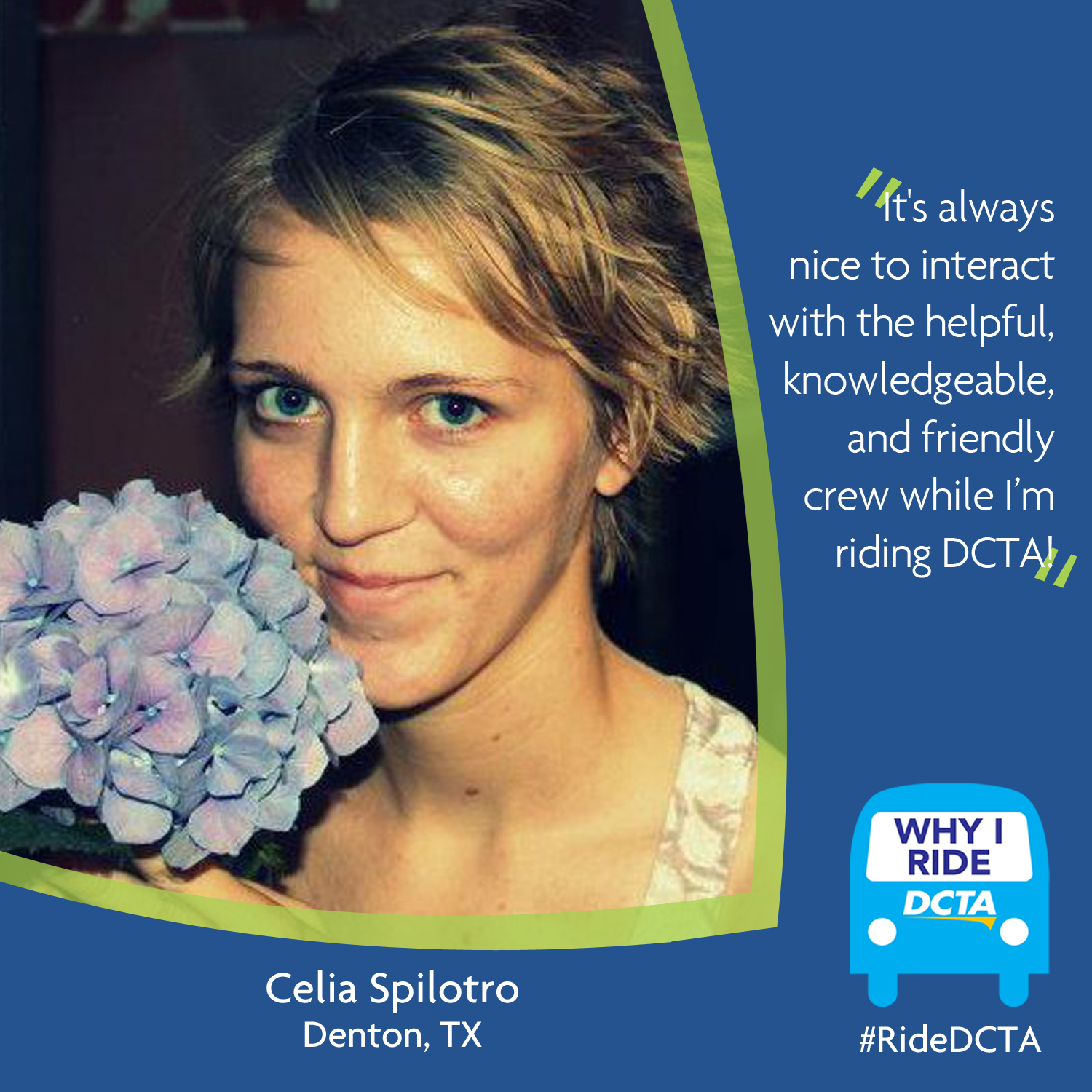 ---
Sign up for Updates
"*" indicates required fields