Features and Profiles
Why I Ride DCTA – Lauren Williamson
February 18, 2015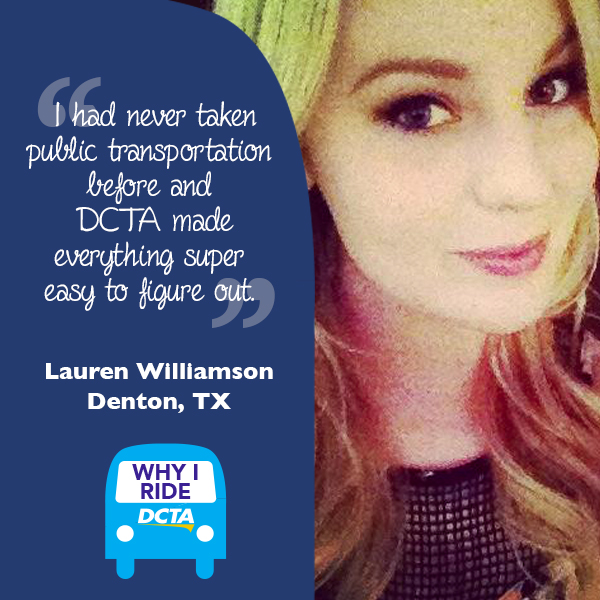 Lauren Williamson of Denton takes the A-train to and from her work as a social media manager. Here's what she had to say about DCTA:
Q: What do you enjoy most about riding DCTA?

A: I enjoy riding the DCTA because it gives me time to decompress before getting to work and before getting home. It's so much more relaxing than sitting in traffic.

Q: What are some of your favorite things to do while riding DCTA?

A: I like to listen to music and catch up on emails from work or texts from friends.

Q: Do you have any advice to passengers and non-passengers?

A: Try it! I had never taken public transportation before and the DCTA made everything super easy to figure out.
Thanks for sharing with us Lauren! Why do you ride DCTA? Tell us here for a chance to win a 10-pack of regional day passes!
---
Sign up for Updates
"*" indicates required fields