Features and Profiles
Why I Ride – Edgar Melchor
August 23, 2017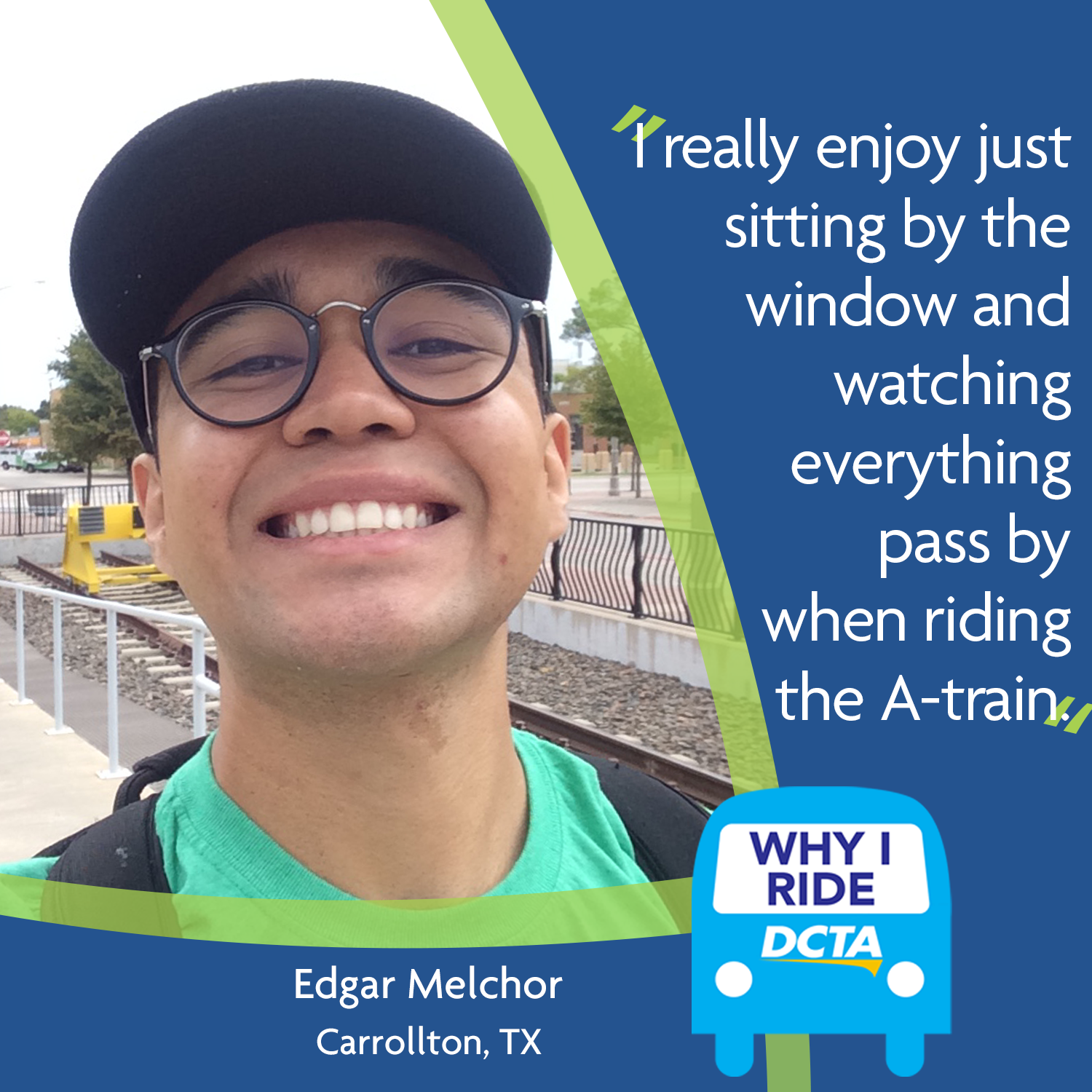 Although Edgar Melchor tries to study on the A-train, he can't pass up the opportunity to look out at the scenery from the A-train windows while relaxing in his seat! Read on to see why else Edgar loves riding DCTA.
Q: What do you enjoy most about riding DCTA?  
A: I love how clean DCTA vehicles are during my commute. The ride is always smooth and the atmosphere is good. In addition, I also enjoy how cool the buses and trains are in this hot Texas weather!
Q: What are some of your favorite things to do while riding DCTA?
A: I'm a college student, so I "try" to read most of the time while riding the A-train. However, I really enjoy just sitting by the window and watching everything pass by. It is one of the few times you can really pay attention to nature.
Q: Do you have any advice to offer about riding DCTA to passengers and non-passengers?  
A: Ask questions when riding DCTA services for the first time if you feel lost. One stop and it could kill you time-wise.
Q: Is there anything else you'd like to share about yourself?         
A: I am a 20-year-old, pre-nursing student at Texas Woman's University, as well as a first generation college student.
Thanks for sharing with us! Why do you ride DCTA? Tell us here for a chance to win a 10-pack of regional day passes!
---
Sign up for Updates
"*" indicates required fields