Features and Profiles
Why I Ride – Wren Shipley
December 27, 2017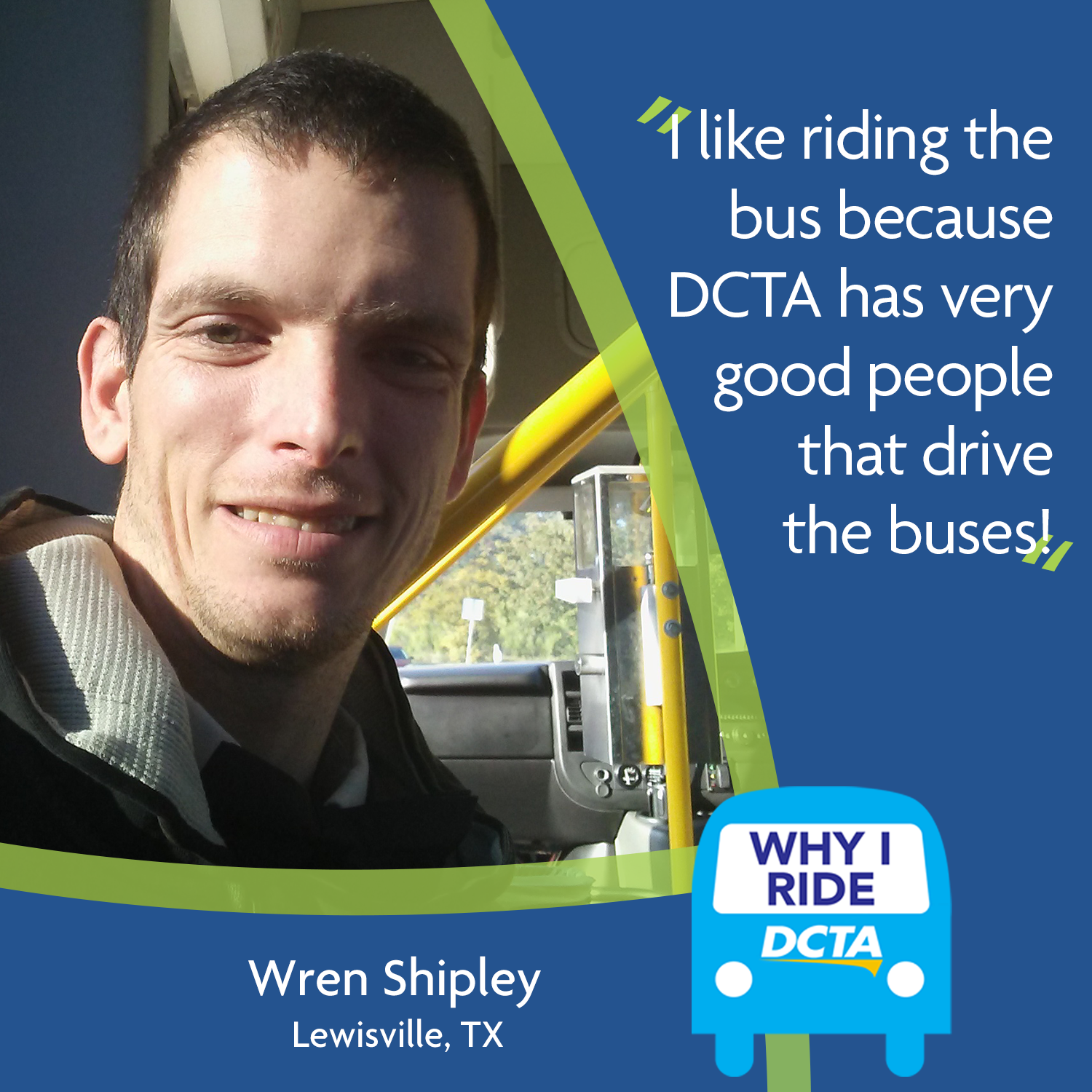 Wren of Lewisville mostly rides the Lewisville Connect to get around and enjoys the hospitable environment DCTA gives to every rider. Read why else Wren likes to ride DCTA to get all over North Texas.
Q: What are some of your favorite things to do while riding DCTA?
A: I enjoy talking to the driver and interact with them. It makes their days better you never know what's going on with one of the drivers and what you say to them can help them get through their day.
Q: What do you enjoy the most about riding DCTA?
A: I like to ride the bus because I am so tired from working all night long and DCTA has very good people that drive the buses!
Q: Do you have any advice to offer about riding DCTA to passengers and non-passengers?
A: Be polite to the drivers and respect everyone on the bus or train.
Thanks for sharing with us! Why do you ride DCTA? Tell us here for a chance to win a 10-pack of regional day passes!
---
Sign up for Updates
"*" indicates required fields