Features and Profiles
#WhyIRideDCTA – Cavendar Green
March 28, 2018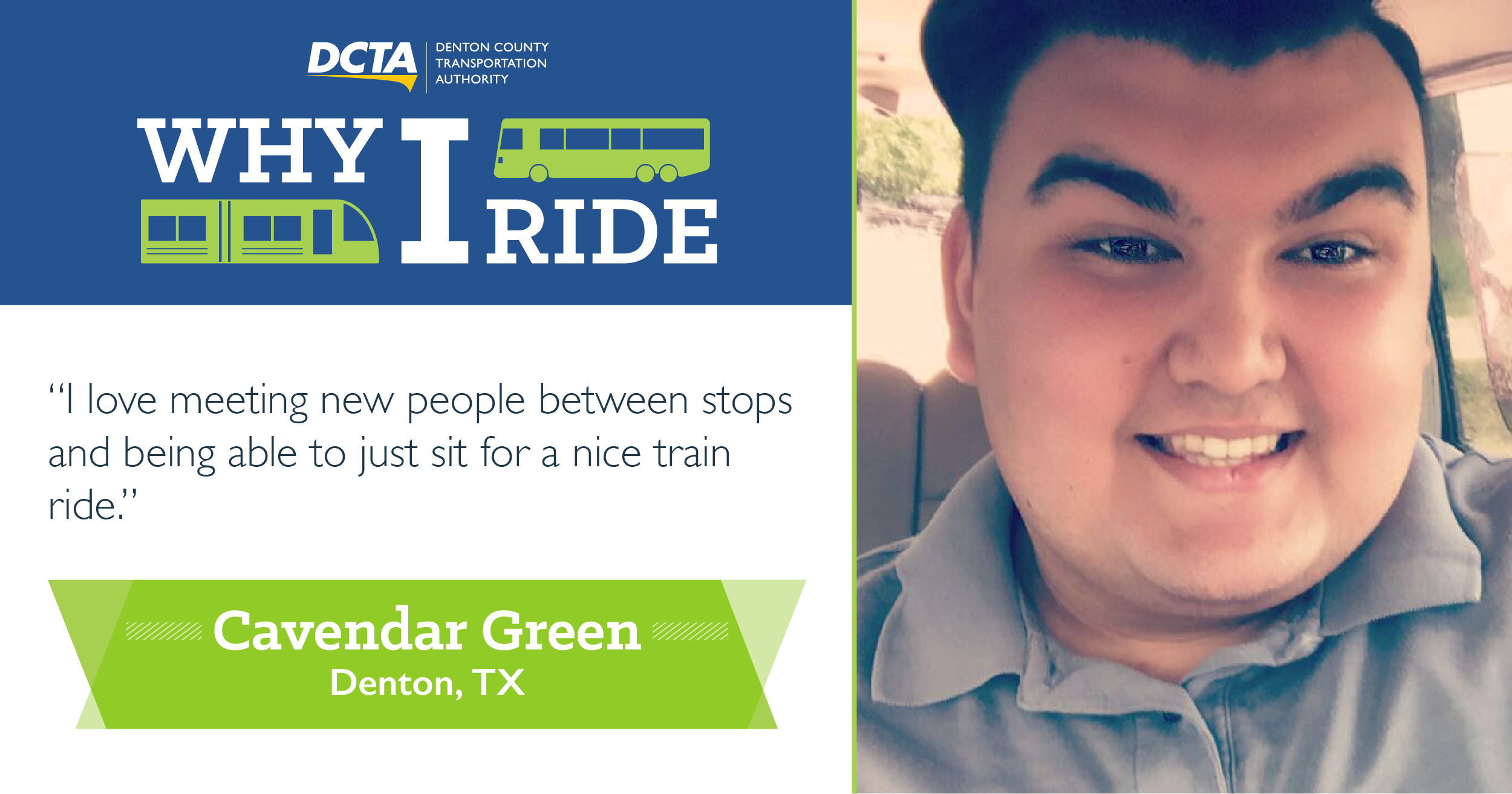 Whether he's admiring the scenery or chatting with a stranger, Denton resident Cavendar Green makes sure to utilize his time on DCTA vehicles to the fullest. See why Cavendar uses DCTA to get around North Texas!
Q: Why do you ride DCTA?
A: I ride DCTA because I love to feel a little bit of freedom. I love meeting new people between stops and being able to just sit for a nice train ride.
Q: What are some of your favorite things to do while riding DCTA?
A: Sitting on the train and talking with strangers is absolutely amazing! It's wonderful to connect with people and learn things about them – even learning that you have a lot in common. I also love being able to get to see the scenery outside the windows crossing over the lake at the Highland Village/Lake Lewisville Station.
Q: What do you enjoy the most about riding DCTA?
Seeing how hard the conductors and other DCTA employees work is great. Every time I ride DCTA I feel safe, calm and relaxed.
Q: Is there anything else you would like to share about your experiences with DCTA?
I enjoy riding the train and buses to work each day because not only is it enjoyable, but it saves me a lot of money. I am so grateful that Denton has such an awesome public transportation!
Thanks for sharing with us, Cavendar!
Make sure to tell us why you ride DCTA here for a chance to win 10-pack of regional day passes.
---
Sign up for Updates
"*" indicates required fields