Features and Profiles
#WhyIRideDCTA: Cynthia Grady
March 27, 2019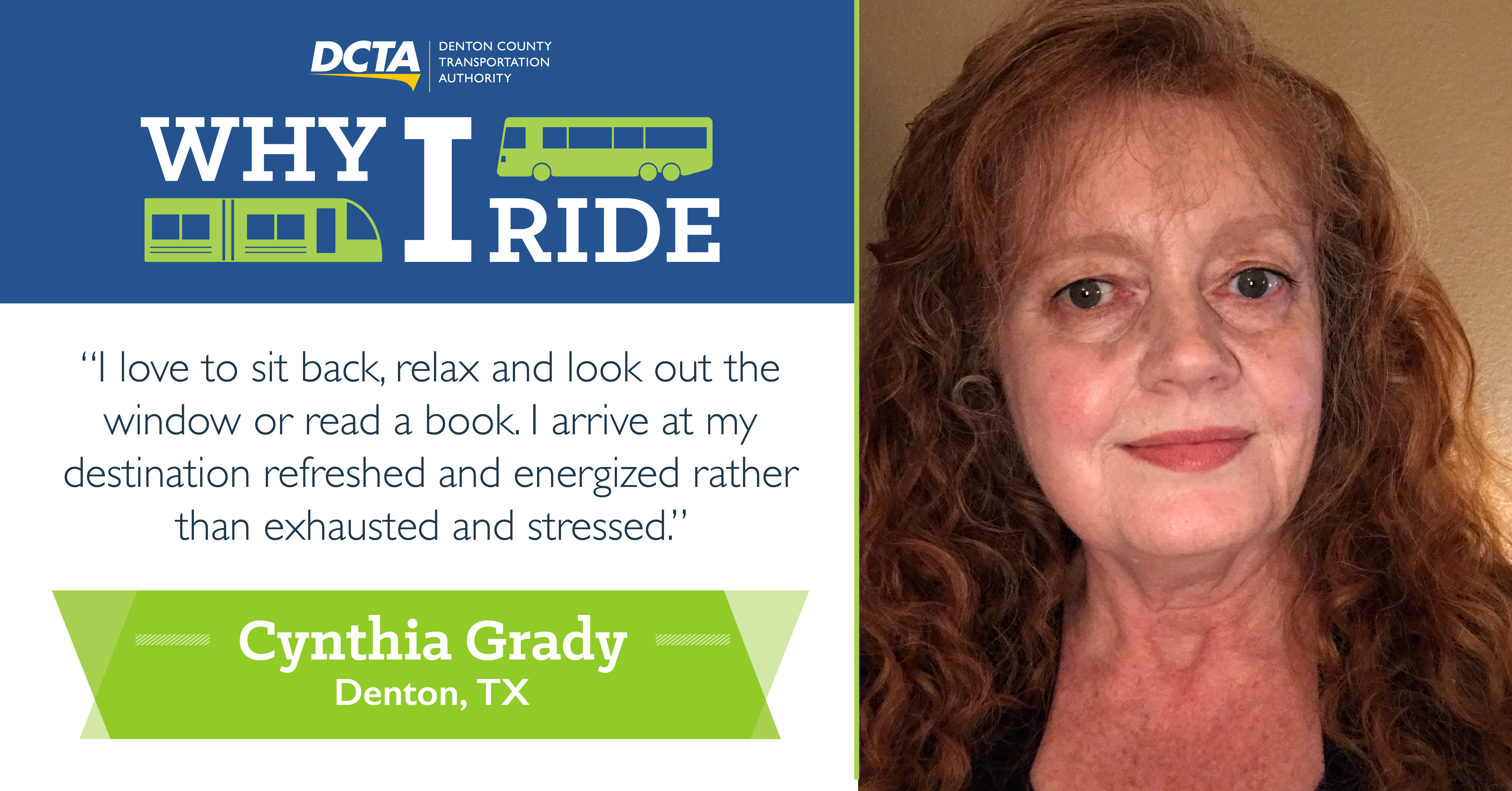 If there's one thing Denton resident Cynthia Grady doesn't like, it's traffic. That's why she rides DCTA! She hops on our A-train and the Denton Connect Bus system and lets us do the driving, so she can relax. Here are some other reasons why Cynthia likes to #RideDCTA:
Q: What do you enjoy the most about riding DCTA?
A: I love to sit back, relax and look out the window or read a book. I arrive at my destination refreshed and energized rather than exhausted and stressed!
Q: What are some of your favorite things to do while riding DCTA?
A: I enjoy watching the passing scenery, feeling glad that I am not caught in the traffic on the freeway. I also enjoy reading a book or newspaper as I ride.
Q: Do you have any advice to offer about riding DCTA to passengers and non-passengers?
A: The A-train and buses are clean and usually right on time. The staff is very friendly and helpful – they will answer any questions you have. Give it a try!
Thanks for sharing with us, Cynthia!
Make sure to tell us why you #RideDCTA here for a chance to win 10-pack of regional day passes (valued at $84 and valid on DCTA, Dallas Area Rapid Transit (DART) and Trinity Metro! Click here to submit your story.
---
Sign up for Updates
"*" indicates required fields