Rider Tips
#AskDCTA: How can I become a DCTA bus operator?
July 25, 2019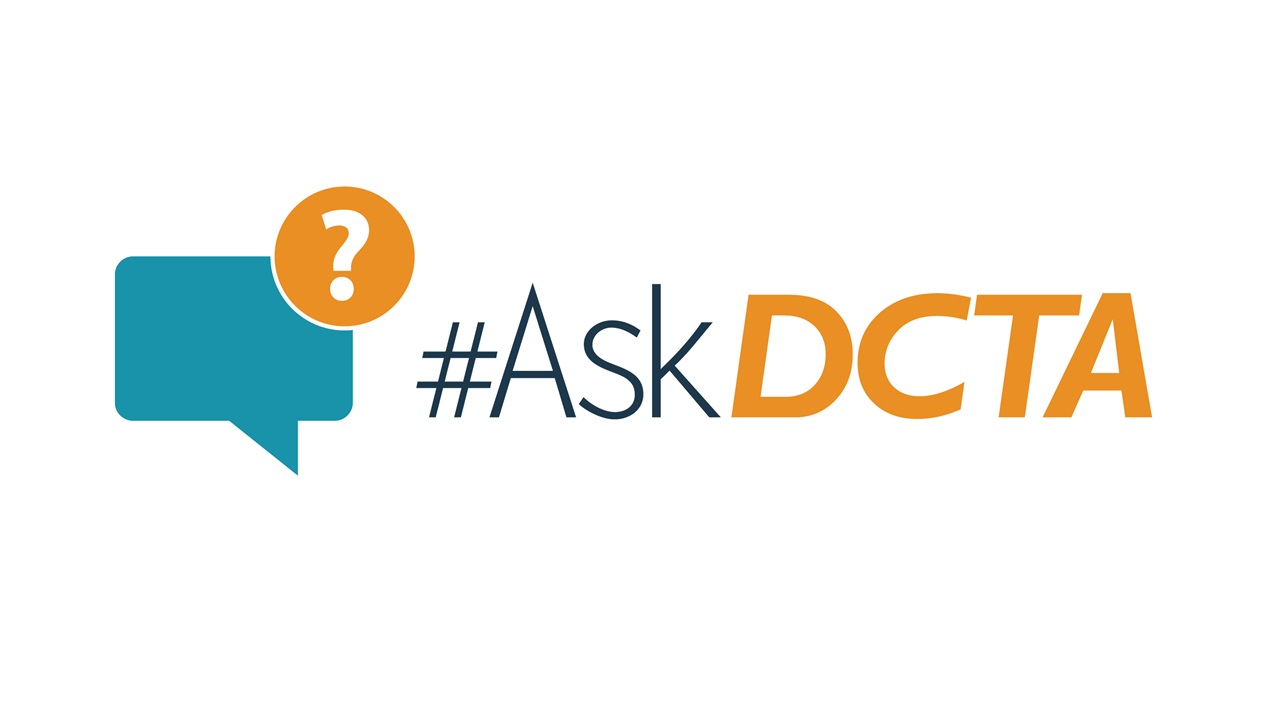 Have you ever wondered what happens when you lose an item on the bus or A-train? Want to prevent your passes from getting lost or stolen? Now you can #AskDCTA! In our monthly blog content series, our customer service team answers frequently-asked rider questions to better engage with our riders and improve their experience when riding DCTA.
For the month of July, Samantha Balderas – Quality Control Coordinator— gives us insight on how to become a bus operator for DCTA!
1. Where can I find the job listings and applications for bus operator positions?
All DCTA job listings can be found on our website on the careers page. You will find a detailed job description for each position as well as the application. Bus operator applications can be emailed to jobs@ntmc.com or faxed to 940.218.1625.
2. Why do the bus operator's application and job postings say "NTMC" and not "DCTA?"
The North Texas Mobility Corporation (NTMC) is a local government corporation established by DCTA. NTMC provides mobility, maintenance, customer service and management services for DCTA.
Mobility services include fixed route, university shuttles, commuter buses, demand-response, zone-based on-demand services and more. All bus operators are employees of NTMC. To learn more about NTMC, visit ntmc.com.
3. Do I need a Commercial Driver's License (CDL) to drive for NTMC?
We hire both CDL and non-CDL bus operators. Not all vehicles in our fleet require a CDL license to operate. Non-CDL operators can drive small buses with proper training, while CDL operators can drive large buses.
For CDL positions, a valid CDL with Passenger (P) endorsement for public passenger transport is required and it must be valid within the state of Texas. A valid driver's license with an acceptable driving record is required as well. Applicants also must be 21 years of age or older.
4. What are the benefits of driving for NTMC?
Driving for NTMC gives you the opportunity to work close to home, have a consistent schedule and become an integral part of the community by moving people forward! Some of the benefits include:
100% paid medical plans for employee-only coverage, all other tiers paid at 80%
100% paid dental and vision plans for employee-only coverage
Pay increase after completion of 30 days of training
$500 sign-on bonus
Free use of DCTA, Dallas Area Rapid Transit (DART) and Trinity Metro transportation systems for employees
We're always looking for friendly, customer-focused drivers to join our team. See what one of our long-time operators has to say about drivingfor DCTA!
We hope Samantha helped answer all your questions about how to become a DCTA operator! Have another question you want our customer service team to answer? Here's how you can submit them:
Send your feedback via our GORequest online customer service tool and choose the menu option "#AskDCTA Series"
Drop a note in the comments section on our Hop on Board blog
While we can't guarantee that every question submitted will be answered, we will consider all inquiries and will feature questions that will greatly benefit most of our riders!
---
Sign up for Updates
"*" indicates required fields