Rider Tips
#AskDCTA: What are DCTA's Updated Guidelines for Bringing Animals on Vehicles?
March 19, 2019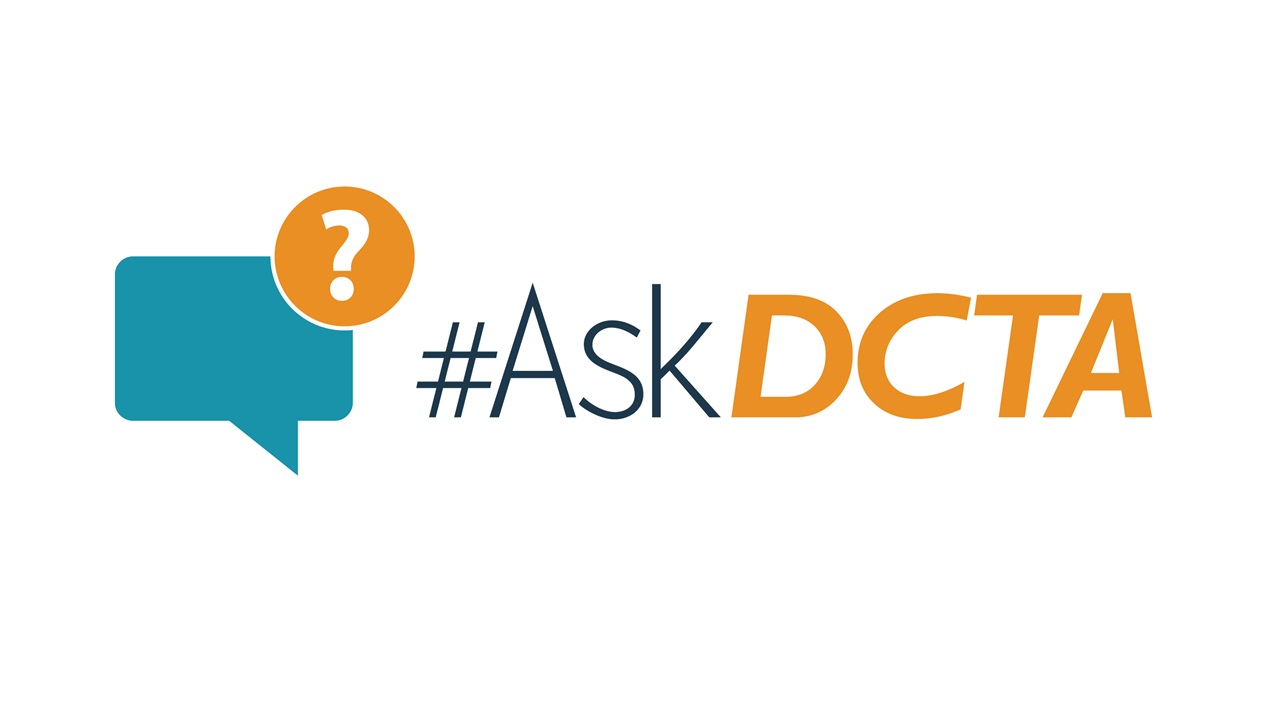 Have questions for DCTA's customer service team? You can #AskDCTA! In our monthly blog series, our customer service team answers frequently-asked rider questions to better engage with our riders and improve their experience when riding DCTA.
For the month of March, Samantha Balderas – our customer communications specialist – gave us insight on DCTA's updated guidelines for riders to abide when bringing animals on board.
Can I bring my service animal on the bus or A-train?
DCTA supports the Americans with Disabilities Act (ADA). The ADA provides guarantees in many areas, one of which is public transportation. Service animals can accompany riders on all DCTA vehicles, facilities and services including, but not limited to:
A-train
Connect Bus (Denton, Lewisville)
Highland Village Connect Shuttle
University of North Texas (UNT) and North Central Texas College (NCTC) campus shuttles
North Texas Xpress
Denton and Lewisville on-demand services
Access
If a rider needs to request reasonable modifications or accommodations, please contact DCTA Customer Service at 940.243.0077 or send an email to info@dcta.net.
Can I bring my pet on the bus or A-train?
Non-service animals are allowed on board DCTA vehicles. The animal must be in a pet carrier specifically designed to transport animals. Other guidelines for the carrier include:
Leak-proof and well ventilated
Small enough to fit on owner's lap or
Small enough to fit on floor space in immediate area of the owner
The carrier may not block the aisle of the bus or train. Riders may not open the carrier while on the DCTA vehicle.
Do I have to bring proof that my animal is a service animal?
No! Under the Department of Transportation (DOT) and ADA regulations at 49 C.F.R. Section 37.16 (d), transit providers are required to permit service animals to accompany individuals with disabilities in vehicles and facilities.
A bus operator or train conductor may ask if an animal is a service animal or ask what tasks the animal has been trained to perform. The operator cannot require special identification for the animal or ask about the person's disability.
What are my responsibilities when bringing an animal on board DCTA vehicles?
Under the ADA law, the handler is responsible for the care and supervision of the service animal at all times. The animal must be on a leash, harness, or in a crate. All non-service animals should be in a carrier.
We hope Samantha helped answer all your questions about our updated animal guidelines.
Have another question you want our customer service team to answer? Here's how you can submit them:
Send your feedback via our GORequest online customer service tool and choose the menu option "#AskDCTA Series"
Drop a note in the comments section on our Hop on Board blog.
While we can't guarantee that every question submitted will be answered, we will consider all inquiries and will feature questions that will greatly benefit most of our riders!
---
Sign up for Updates
"*" indicates required fields