Rider Tips
#AskDCTA: What's the 411 on Positive Train Control?
July 31, 2018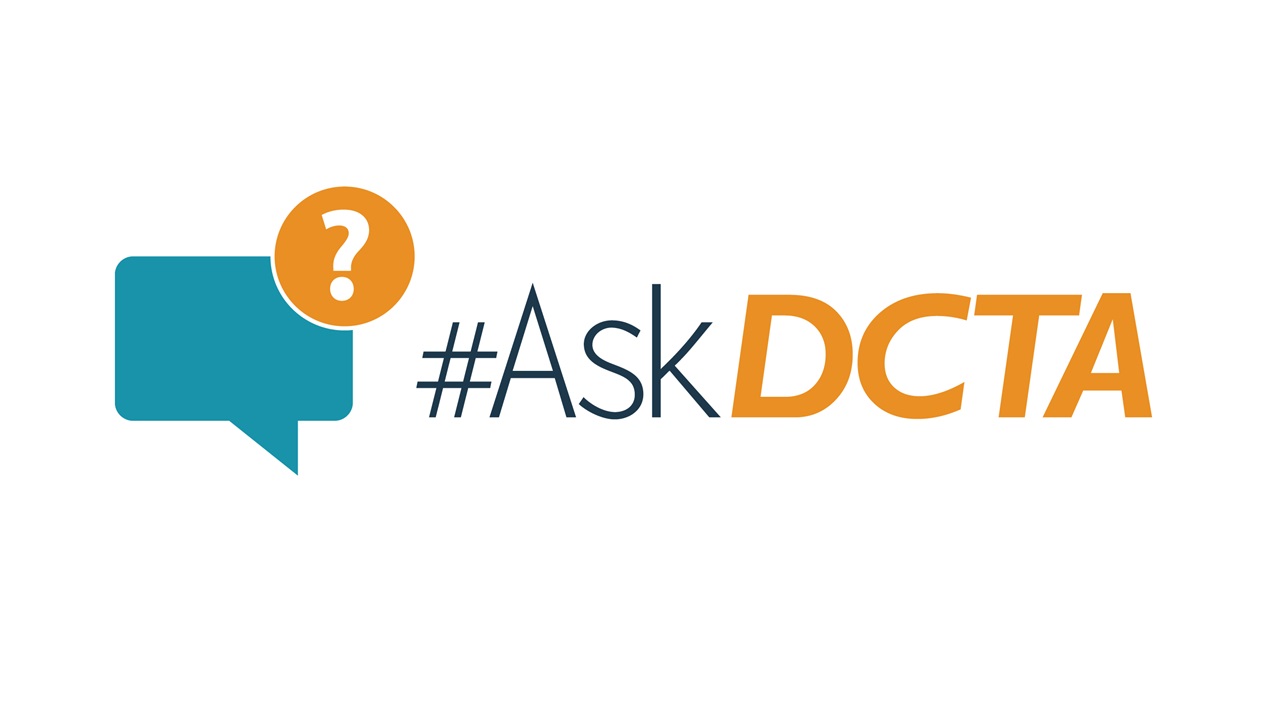 Want to know the best way to travel with kids? Not sure which fare you need? Now you can #AskDCTA! In our monthly blog content series, our customer service team answers frequently-asked rider questions to better engage with our riders and improve their experience when riding DCTA.
For the month of July, Samantha Balderas – Customer Communications Specialist – gave us the 411 on Positive Train Control (PTC) which is a federal mandate required by the Federal Railroad Administration (FRA). DCTA is conducting PTC testing to meet the FRA's deadline at the end of 2018.
What is Positive Train Control (PTC)?
In 2008, Congress passed the Rail Safety Improvement Act to prevent railroad injuries, fatalities, and hazardous material releases. Among the many provisions is Positive Train Control (PTC) – an advanced system of technology that is designed to prevent collisions and incidents such as:
Train-to-train collisions
Excessive speed derailments
Unauthorized train movement onto sections of track where maintenance activities are taking place
Movement of a train through a main line switch in the wrong position
The purpose of PTC is to make rail transportation even safer by automatically stopping a train before an accident occurs.  To do this, PTC uses communication-based or processor-based train control technology.
Will DCTA Implement PTC on the A-train?
Yes! DCTA is working diligently to implement PTC by the Federal Railroad Administration's (FRA) deadline of December 31, 2018 (which can be extended to December 2020 if needed and if FRA approves the request).  DCTA is the first public transit agency in Texas to begin PTC testing and is currently listed by the FRA as one of the top third of public transit agencies for PTC implementation progress.
All wayside and onboard equipment were installed by January 2018. Currently, DCTA is finished with static testing (signal testing) and will be starting dynamic testing (complete system test including signals and vehicle) soon. DCTA has also applied for revenue service demonstration with the FRA. To learn more about our PTC implementation progress, visit our website!
Will PTC Impact DCTA's A-train Schedule?
To maintain the progress on PTC testing, the agency has identified temporary A-train service modifications on Friday evenings and Saturday mornings only. The last two trains on Friday evenings and the first train on Saturday mornings are suspended to accommodate the required testing.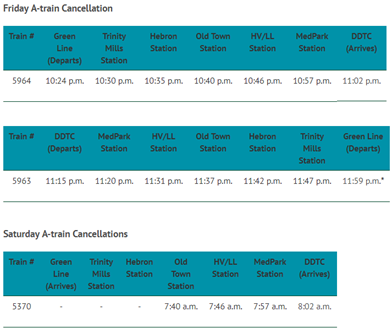 Riders who frequently utilize these specific A-train schedules should make plans to board an alternate schedule. PTC testing may continue through September 2018. All PTC status updates can be found on RideDCTA.net!
Where Can I Find More Information About PTC?
The American Public Transportation Association (APTA) website is a great resource for PTC information. Sign up for rider alerts to stay up to date with A-train service modification and our PTC testing progress report.
We hope Samantha helped answer all your questions about Positive Train Control! Have another question you want our customer service team to answer? Here's how you can submit them:
Send your feedback via our GORequest online customer service tool and choose the menu option "#AskDCTA Series"
Drop a note in the comments section on our Hop on Board.
While we can't guarantee that every question submitted will be answered, we will consider all inquiries and will feature questions that will greatly benefit most of our riders!
---
Sign up for Updates
"*" indicates required fields