Rider Tips
Best Ways to Celebrate World Car Free Day
September 21, 2020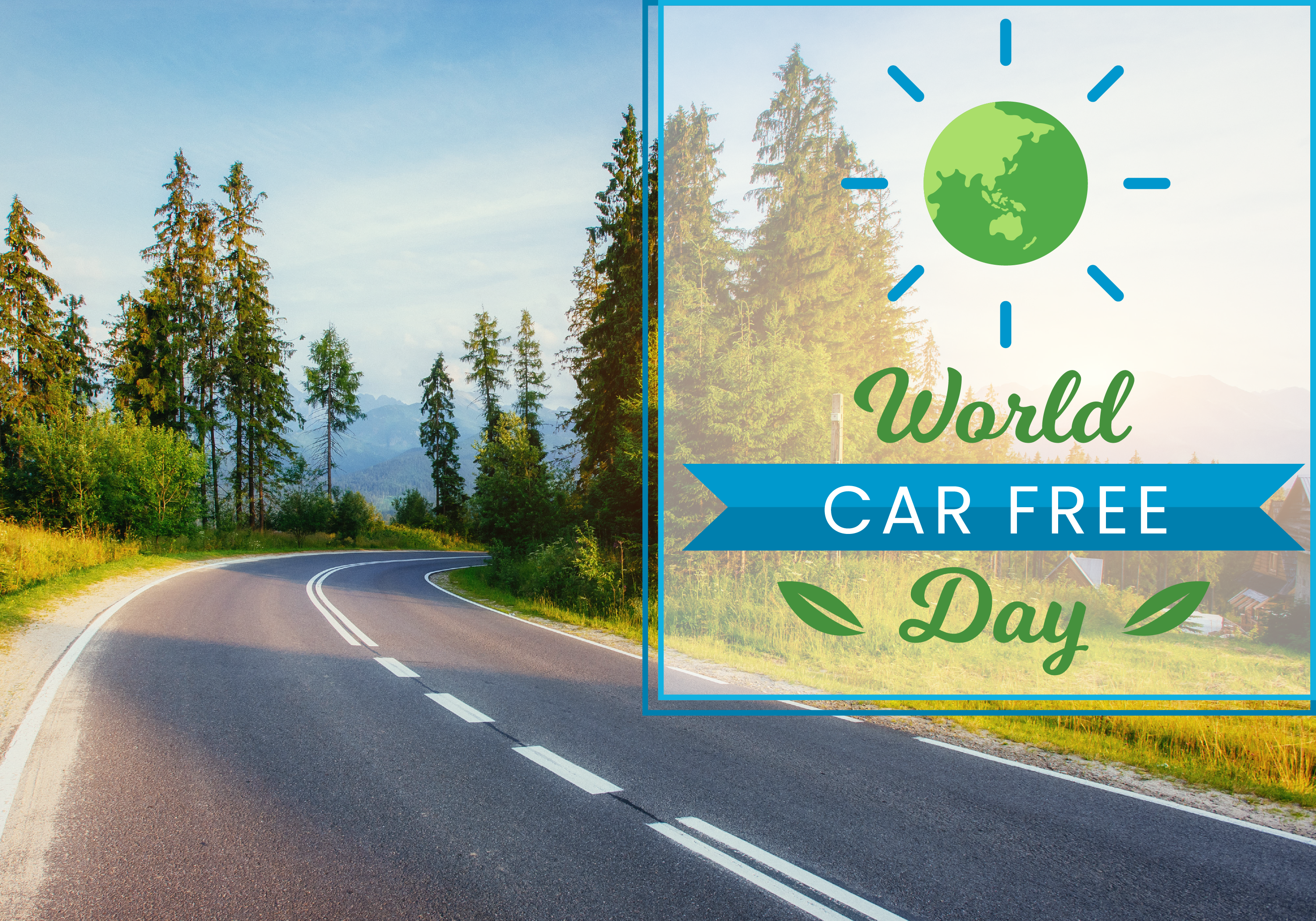 Drop your car keys and celebrate Car Free Day on Tuesday, September 22! World Car Free Day is a worldwide event that encourages green methods of travel by bringing awareness to travel options such as public transit, carpooling, bicycling, walking and even telework for people who are able to work from home. Using any of those sustainable methods to get around helps reduce harmful greenhouse gas emissions and traffic congestion. The more people who travel "car-free" using bicycles, trains, buses and carpools, the fewer pollutants are released into the atmosphere and the healthier and greener world we will have!
Reduce your carbon footprint and choose the travel method that fits your mobility best from our list below:
Ride Public Transportation
Travel around Lewisville, Highland Village and Denton without the hassles of traffic, parking or the expense of gas. DCTA offers several public transit options such as local bus service in Denton and Lewisville, Campus Shuttles at the University of North Texas, on-demand services in Denton and Lewisville and A-train commuter rail service that can connect passengers to Downtown Dallas!
When using public transportation, you can start a new book, catch up on some work or school assignments or listen to the latest podcasts. Let us take care of getting you to your destination! Schedule your trip today using our online trip planner at RideDCTA.net.
Click here to learn about what DCTA is doing during the coronavirus (COVID-19) health emergency to keep passengers and employees healthy and ensure a safe commute for riders!
Hop in a Carpool or Ride Share
If you can't get to your destination without driving, try to share a ride! Carpooling helps reduce the costs of driving and reduce pollution and traffic. DCTA offers a commuter vanpool service in Denton, Lewisville and Highland Village, making it even easier to get your carpool started. Commuter Vanpools are DCTA's "Vantastic" new way of giving you a comfortable, cost-effective and convenient way to get to work. Ideal for groups of six to 15 people, vanpools reduce stress, help the environment and save you money.
Mobile apps like Lyft and Uber also give an option to carpool and let you take advantage of not having to drive yourself but make sure to visit Lyft and Uber's website to learn how you can help protect yourself and others when you ride.
In Highland Village, DCTA partnered with Lyft to give discounted rides through the ride sharing app, so if you still need to get somewhere, you can go without your car!
To learn about how you can make your commute safe, read our ride share tips and safety precautions blog below.
Bike, Walk or Run on DCTA's A-train Rail Trail
Another great way to celebrate World Car Free Day is by riding a bike or by simply going on a walk! Our A-train Rail Trail is a great resource for biking, walking, running and other exercise activities with beautiful scenic views. Our 19-mile trail connects existing transit facilities with key destinations within DTCA's member cities – Denton, Lewisville and Highland Village – and surrounding areas.
If you get tired during your bike, walk or run, you can take a break and ride our A-train or Connect busses for a different mode of transportation to get to your final destination. Most DCTA buses and our A-train are equipped with bike racks on the front, so you can take advantage of two alternatives at once on World Car Free Day! Don't forget to check out our newly revamped bike page for awesome tips on how to bike safely.
Telework or Work from Home
Thanks to available technology during COVID-19, many have the ability to work or attend school from home.  While we all wish this quarantine was over, the positive side is the wonderful environmental impacts as we reduce our carbon footprint!
We hope you join us this World Car Free Day by using an alternate mode of transportation. Tell us in the comment section below where you plan on going without your car on September 22!
---
Sign up for Updates
"*" indicates required fields