Rider Tips
Bring on the Sunshine: How to be Active with Extra Sunlight
March 9, 2020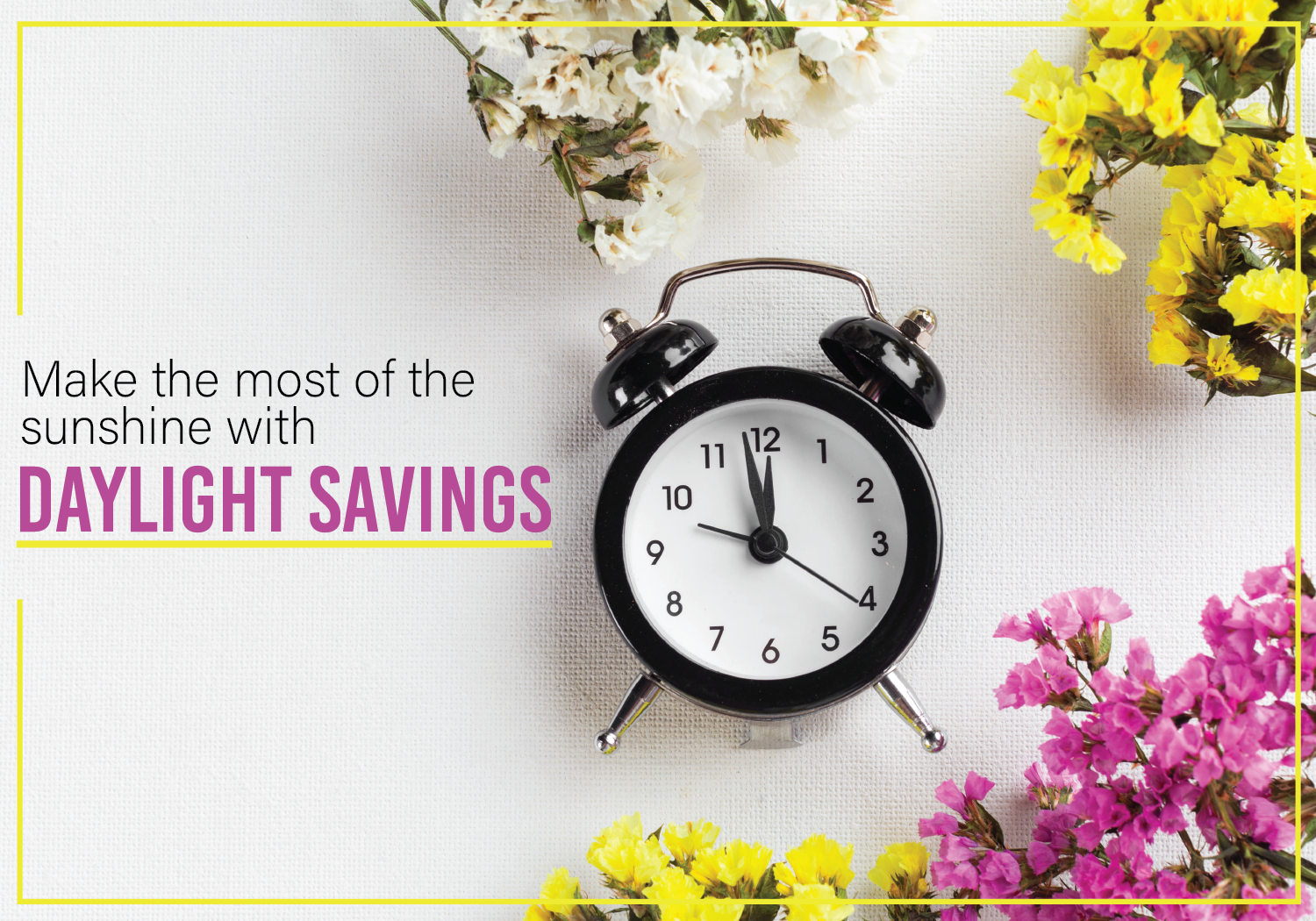 Daylight Savings is here and that means it's time to spring forward! Although losing an hour of sleep might cut into your daily routine, there is so much more daytime for activities!
Change your clocks and get outside because the winter blues are over with our top five list of how to be more active (including riding DCTA and utilizing our many services and amenities):
Take a Trip on our A-train Rail Trail
Our newly completed A-train Rail Trail runs alongside the A-train and stretches from our Downtown Denton Transit Center (DDTC) across Lake Lewisville to our Hebron station in Lewisville. Our 19-mile rail trail has great scenic views, nature all around and is a great place to run, walk or bike! Grab your friends, family or your dog and take an evening stroll with your extra daylight.
To learn more about our A-train Rail Trail completion project, read our blog below!
2. Bike to Work and Everyday Errands
With the weather warming up, it's easy to take advantage of the longer days by biking to work or around town for your daily errands! Biking is not only a healthy and fun activity, but it's also good for the environment. Did you know it's easy to bring your bike on our buses and trains? Check out our bike section on our website to learn more!
3. Take an Outdoor Lunch Break
With the winter chill leaving and warm weather becoming more frequent, leaving the office for lunch might not feel as miserable. Check out our A-train and bus schedules or request a ride on our Lewisville Lakeway On-Demand during your lunchtime break to take a trip out of the office. Grab some coworkers and go out to lunch, or you can pack your lunch and take a ride to a nearby park to eat in the warm weather. Stepping away from your desk for a break can leave you feeling more refreshed and reenergized for the rest of your day!
4. Head to a Local Park
Longer days mean more time for after-work activities! With our A-train Rail Trail you are connected to parks across Denton County including Toyota Railroad Park, Highland Village Double Ranch Park and Fred Moore Park.
You can also take a ride on our A-train or buses to get to Denton, Lewisville and Highland Village. With a variety of parks to choose from, you can play games, go for a run, walk your dog or go for a picnic!
5. Take a Day Trip
Easily connect to the Dallas Area Rapid Transit (DART) from our A-train and enjoy all that the Dallas Metroplex has to offer with your extended daylight. Take a trip to Klyde Warren Park, the Dallas Zoo or any of the awesome places you can see how to get to by visiting our regional destinations section on our website. You can also hop on the North Texas Xpress and take a ride to Downtown Fort Worth! Use the extra light to your advantage and venture around Denton County and Dallas Fort-Worth.
Losing an hour of sleep isn't bad when you gain extra daylight! What will you do with your extra hour of sunlight? Let us know in the comment section below!
---
Sign up for Updates
"*" indicates required fields