Fun Things To Do
Fun Things to Do in July!
July 3, 2017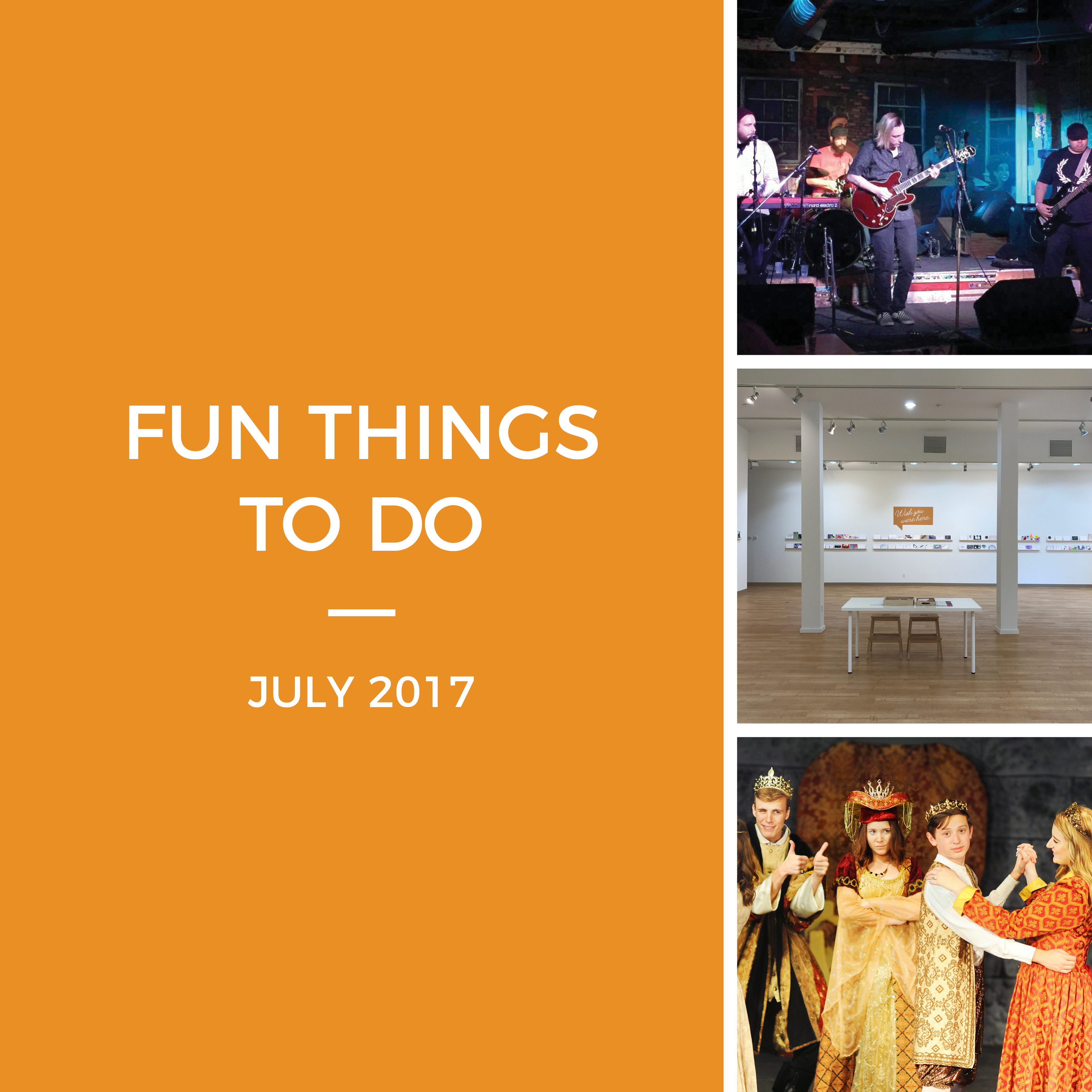 Throughout the month of July, there are tons of ways to enjoy the sun or beat the heat with fun events all around Denton County. Don't miss out on the great music, magical theatre, and much! We can get you to all these places so you can dive in and join the summer fun:
Sounds of Lewisville Concert Series
The "Sounds of Lewisville" concert series is a free, summertime, family event in Old Town Lewisville held every Tuesday in July. Performers include some of the top musical acts in North Texas. Concert goers can ride Lewisville Connect Route 22 to get to all the fun, musical entertainment. For more information, visit soundsoflewisville.com.
Golden Triangle Mall Summer Music Series
Looking to dance the summer night away? Head over to the Golden Triangle Mall every Saturday in July from 7 p.m. to 9 p.m., to enjoy family-friendly concerts. It's the perfect way to stay cool in the summer while also doing some shopping! Ride Denton Connect Route 2 to enjoy all the great music. For more information, visit shopgoldentriangle.com/sales-events/.
Fresh Ideas Art Exhibit by Eilene Carver
The Visual Art League of Lewisville's 2016 "Fresh Ideas" winner, Eilene Carver is presenting her paintings and drawings that increase awareness of random acts of violence. The exhibit will be available with FREE admission from 10 a.m. to 5 p.m. throughout most of July at the Medical City Lewisville Grand Theatre. Ride Lewisville Connect Route 22 to see all compelling artwork. For more information and exact dates, please visit: mclgrand.com/performances/calendar/-curm-7/-cury-2017
"Getting to Know… Once Upon a Mattress
Put on by the Actor's Conservatory Theatre in Lewisville, this production tells a different side of the popular fairytale, "The Princess and The Pea." The production will be put on throughout the beginning of the month (July 1 through 9). Ticket prices range from $9-14. Ride Lewisville Connect Route 21 to see this wonderful show. For more information, visit: getintotheact.org/actors-conservatory-theatre-tickets/ (NOTE: DCTA does not operate service on Sundays)
Texas Women's University Wishing You Were Here Exhibit
The "Wishing You Were Here" exhibit at Texas Women's University (TWU) in Denton is an ongoing exhibit, displaying postcard-themed art from around the world. It will be available to the public 9 a.m. to 4 p.m. Monday through Friday until July 16. Ride Denton Connect Routes 5 and 6 to see all the interesting post card art. For more information, visit: twu.edu/visual-arts/galleries/exhibitions-and-programming/
Denton Community Market
The Denton Community Market is a producer-only farmer's and art market that takes place at the Denton County Historical Park. The market features live music, kid's activities, local farmers, local artists, food trucks, and more! The Denton Community Market will occur every Saturday from April to November 2017 from 9AM-1PM. You can ride Denton Connect Routes 7 and 8 to get there! For more information, visit: www.dentonmarket.org
Let us know which events you plan on attending in the comment section below!
---
Sign up for Updates
"*" indicates required fields