Rider Tips
How to be "Air Aware" for Clean Air Action Day
June 23, 2017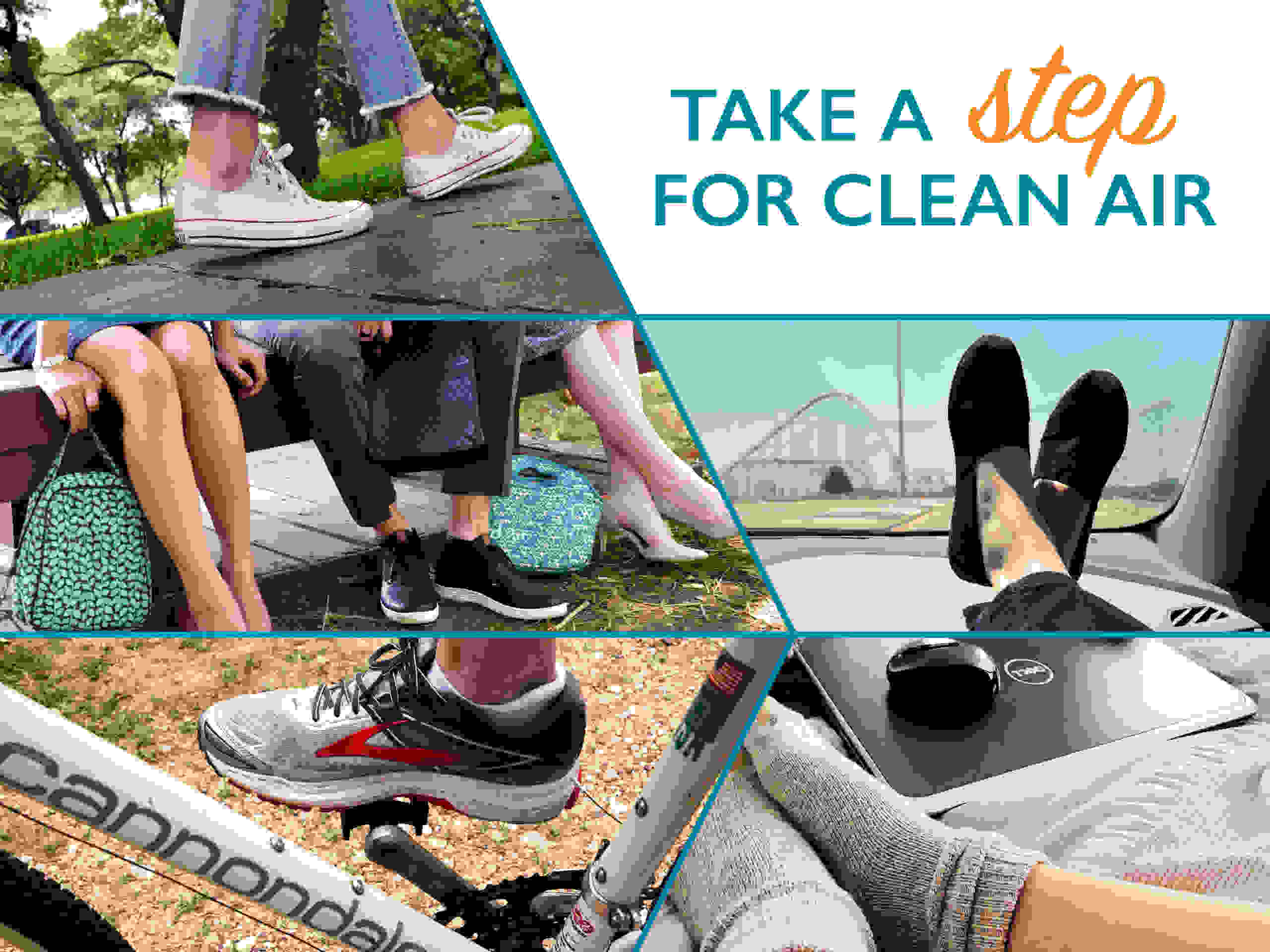 You might have noticed that today is Clean Action Air Day! As a proud partner of Air North Texas, we encourage you to take action to improve the air quality of the environment you live in and explore every day! While you certainly are not limited to these, here are just a few awesome actions you can take part in today:
Use Mass Transit Instead
What better way to carpool and save the environment from emissions than to ride your local transit system? According to the American Public Transportation Association (APTA), public transportation saves more than 4.2 billion gallons of gas annually, which is equivalent to preventing 300,000 cars from filling up every day. DCTA provides many rider-friendly transportation services throughout Denton County in an effort to help better our environment. The more people that ride, the more we can unite and teach our future youth about ways to save the air!
Ride Your Bike
Bicycles obviously do not run on fuel, they take a lot less energy to make than a car and they don't require toxins to operate! Even better, it is free to operate a bike and pretty cheap maintenance. You can check out a comprehensive list of all of the bike trails in the DFW area here.
So, what if you have a far distance to travel that you cannot possibly ride your bike the entire time? DCTA has exterior bike racks on most of our buses, we also allow our passengers to bring their bike on board the bus (if there is no rack) and the A-train! We also promote bike riding by having bike racks at our stations that you can leave your bike at while traveling. Not sure how to load and unload your bike on our vehicles? Check out this video!
DIY Energy Efficient Projects for Your Home
Yes, you can even help the environment from your home with some easy projects you can do yourself! There are so many small things that you can quickly do to lower your emissions. For example, something you might not realize is how much energy your dryer uses, a quick solution would be to do less loads in the dryer and air dry some of that laundry! We found an awesome site that shows you how to make a DIY laundry drying rack! In addition, we found another 50 fun ways to help your household be eco-friendly and eight ways to DIY yourself to lower energy bills. Who knew that helping your environment could be fun and save you money!
Take the Clean Air Action Day Challenge
Air North Texas is calling on you today, June 23, 2017, to take their Clean Air Challenge! They have listed many ways to improve your air quality than what we have listed above. It's simple to participate – just report the ways that you plan to improve the air, and celebrate on social media using #CAAD2017 and tagging @NCTCOGtrans for a chance to win a prize! Head over to their website today and celebrate by choosing your actions!
How do you plan on taking action to improve air quality? Have you already been doing so? Have a unique idea on how to improve quality? Share your thoughts with us below!
---
Sign up for Updates
"*" indicates required fields