Rider Tips
Passenger Tools for a Smooth Commute
October 24, 2016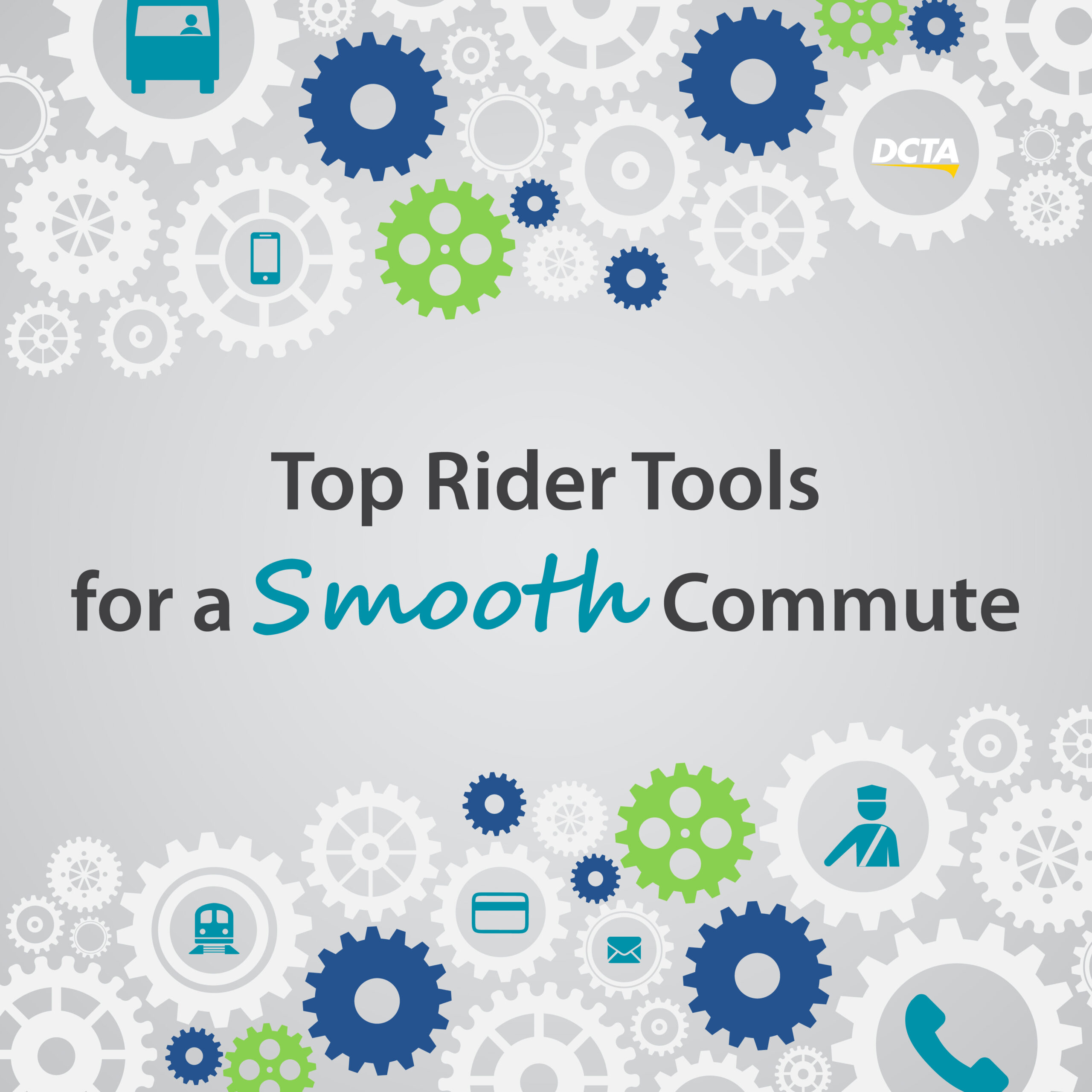 Some days are just harder than others—that's life. At least, that's what I've always been told. Some days you've spilled coffee on your shirt, you're running late, or your shoes don't match! Luckily, DCTA provides riders with simple tools to ease the transportation side of things, especially on those rough days.
Below are easy-to-use rider tools to ensure you have a great commuting experience:
GORequest: Need to report a concern? Want to pay a compliment? Have a question about a route or schedule? Make your opinion matter with our GORequest mobile app. Download the app from the Google Play or Apple store, or go online to input your feedback. After you submit information, you will receive status updates so you'll know the progress on your inquiry. We encourage riders to utilize GORequest to help us better improve the passenger experience!
GoPass℠: Paper passes are so yesterday. With the GoPass℠ mobile app, you can purchase fare right from your phone! Stop worrying about running late to purchase your ticket. In just four easy steps you can download your pass right to your screen and then just sit back and enjoy the ride.
Where's My Ride: Our Where's My Ride vehicle tracking tool integrates location, route and Connect Bus and A-train information with schedules and maps to provide passengers with the most accurate arrival predictions possible! Passengers can opt to receive SMS text messages using the text stop prediction feature, dial in using the voice stop prediction feature for an up-to-the minute location prediction, or access real-time vehicle location data using the online portal. Now you can always have the answer to "where's my ride?"
At DCTA, we strive to make your commute easy and stress-free. Let us know in the comment section below which of these tools is your favorite!
---
Sign up for Updates
"*" indicates required fields