Fun Things To Do
Fun Things to Do in November!
November 2, 2015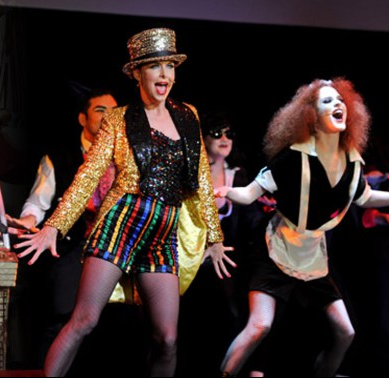 Get out of the house and ride DCTA to fun events and activities in the area? We've got you covered and can get you to all the fun festivals, musicals and community markets throughout Denton County:
EVENTS & ACTIVITIES
Southern Denton County Business and Community Expo (November 5) – Come out and support local businesses and organizations that will showcase their goods and services at this family-friendly event held at the Hilton Garden Inn Lewisville Convention Center on Thursday, November 5 from 3 to 7 p.m. This free event will feature a health and safety fair, kid's zone, student performances and more. The Lewisville Convention Center is accessible by Lewisville Connect Route 23.
Lewisville Holiday Market (November 7) – Need some unique holiday gifts for your family and friends? Attend Lewisville's Holiday Market at the Premier Event Center in Lewisville on Saturday, November 7 and Sunday, November 8 from 10 a.m. to 4 p.m. The market will have gifts, original arts and crafts, a bounce house, and more. Ride Lewisville Connect Routes 21, 22 and 23 for your unique holiday shopping experience! The Premier Event Center is accessible by Lewisville Connect Routes 21, 22 and 23. (NOTE: DCTA does not operate service on Sundays)
Ryan High School's Holiday Craft Show (November 7) – Don't miss Ryan High School's 29th Annual Holiday Craft Show on Saturday, November 7 from 9:30 a.m. to 4:00 p.m. More than 100 crafters will be there with homemade crafts, repurposed treasures, jewelry, clothing, art, florals, homemade baked goods, pottery, and holiday décor. Admission is $1 for adults and students – children are free. Ryan High School is accessible by Denton Connect Route 3.
The Rocky Horror Show (November 13) – The Denton Community Theatre presents "The Rocky Horror Show" by Richard O'Brien on Friday, November 13 at 7:30 p.m. at the Campus Theatre. This imaginative work takes science fiction and B-movie style horror, and sets it to a rockin' score. Ticket prices are $22 for adults, $18 for seniors (62+), and $15 for students (through college) and $10 for children 12 and under. The Campus Theatre is accessible by the A-train (short walk from the DDTC).
Denton Community Market (Saturdays at the Denton County Historical Park from 9 a.m. to 1 p.m.) – enjoy local eats and good music every Saturday morning. The Denton County Historical Park is accessible by Denton Connect Routes 7 and 8.
---
Sign up for Updates
"*" indicates required fields