Fun Things To Do
Fun Things to Do: Your Guide to Making Memories this Mother's Day
May 2, 2019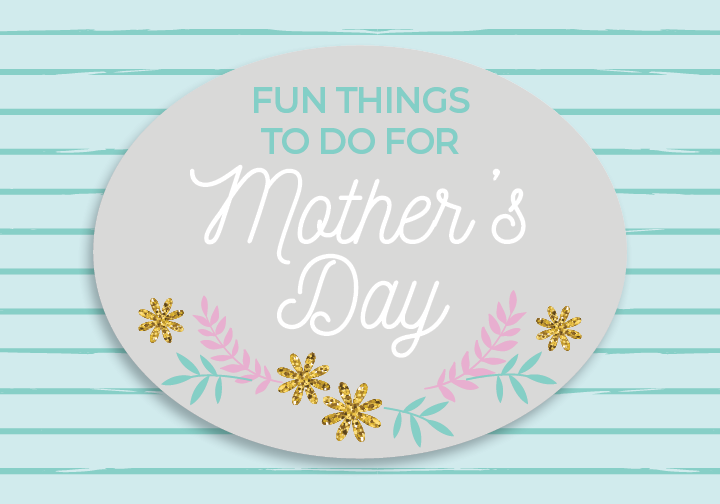 Mom normally knows best, but this Mother's Day, you are going to know all the best places to take her to celebrate how great she is!
Even though we don't operate service on Sundays, you can still enjoy a plethora of fun events throughout the weekend that will make Mother's Day special. Your mom has done so much for you, so here are some ways to showcase your love and appreciation for her during Mother's Day weekend!
My Fair Lady | Music Theatre of Denton (May 10 through 11)
Is your mom one for musical theater and sing-alongs? Well, you're in luck! The Music Theatre of Denton is performing My Fair Lady just in time for Mother's Day! This performance of the award-winning play will have you laughing and singing along for hours – making it the perfect way to spend time with your mom! Ride the A-train to the Downtown Denton Transit Center (DDTC) so we can get you to the Campus Theatre just in time for showtime on Friday, May 10, at 7:30 p.m. or Saturday, May 11, at 7:30 p.m. Tickets range from $16.70 to $27.30 per person, which is a small price to pay for a great time with your mom!
Annie Sloan 101 Workshop (May 9)
Is your mom a master crafter, or maybe she wants to be but is hesitant to try? The Annie Sloan 101 Workshop is the perfect opportunity to get those creative juices flowing in a fun and informative painting class to remind her of her 2019 Mother's Day! Join fellow paint enthusiasts at the Painted Tree Marketplace in Highland Village (2240 Justin Road) from 6 p.m. to 8 p.m. on Thursday, May 9 to get crafty with your mom on her special day! Use the Highland Village Connect Shuttle or Highland Village Lyft discount to get to Board and Brush at 2230 Justin Road.
Moms + Mimosas in Denton (May 11)
Flowers, mimosas and gifts, oh my! Get all your Mother's Day gifts figured out at once by celebrating at the DIME Store's Moms + Mimosas event, which will have mimosa options, a variety of gifts and a "build your own bouquet" flower bar! It's the perfect opportunity to get your mom exactly what she wants on Mother's Day. Join the DIME Store for this event on Saturday, May 11, anytime between 10 a.m. to 6 p.m. Take Denton Connect Route 7 to get to 118 E Mckinney Street and celebrate!
Mother's Day Tea in Lewisville (May 11)
Did you ever "host" tea parties in your living room when you were little? Take your mom back in time to those childhood tea parties on Saturday, May 11, inside the Antique Gallery of Lewisville's Delightful Celebrations Tea Room to snack, sip and celebrate Mother's Day Tea! With multiple time options at 11 a.m., 1 p.m. and 3 p.m., use this as an opportunity to dress up and have a laugh over tea as you think back on all the great memories with your mom. You can purchase various tiered tray menu options ranging from $11.50 to $23.00, and don't forget to add a large pot of tea for only $4.95! Take Lewisville Connect Route 21 or 22 to get to 1165 S Stemmons Fwy Ste. 128.
Picnic and Photoshoot at the Chairy Orchard in Denton
Do all these events sound great, but you are running a little low on funds? There are still fun ways to have a memorable day with your mom! Instead of all the events and pizzazz surrounding Mother's Day, pack up a nice picnic and take your mom to the Chairy Orchard in Denton! The Chairy Orchard is a hodge podge of different ­– you guessed it – chairs nestled between two houses — you have to see it to believe it! Take a seat and enjoy a fun and eccentric picnic in one of the most lively and colorful corners in Denton. After you eat, make memories and pose in all your favorite chairs with your mom (those will be some great photos to use in your Mother's Day Facebook post)! Take Denton Connect Route 5 to get near the Chairy Orchard at 1426 Churchill Drive.
---
Sign up for Updates
"*" indicates required fields