Fun Things To Do
Go hassle-free to the Denton July Jubilee; Take a free DCTA Shuttle Bus or A-train to the Festival on July 3
June 30, 2023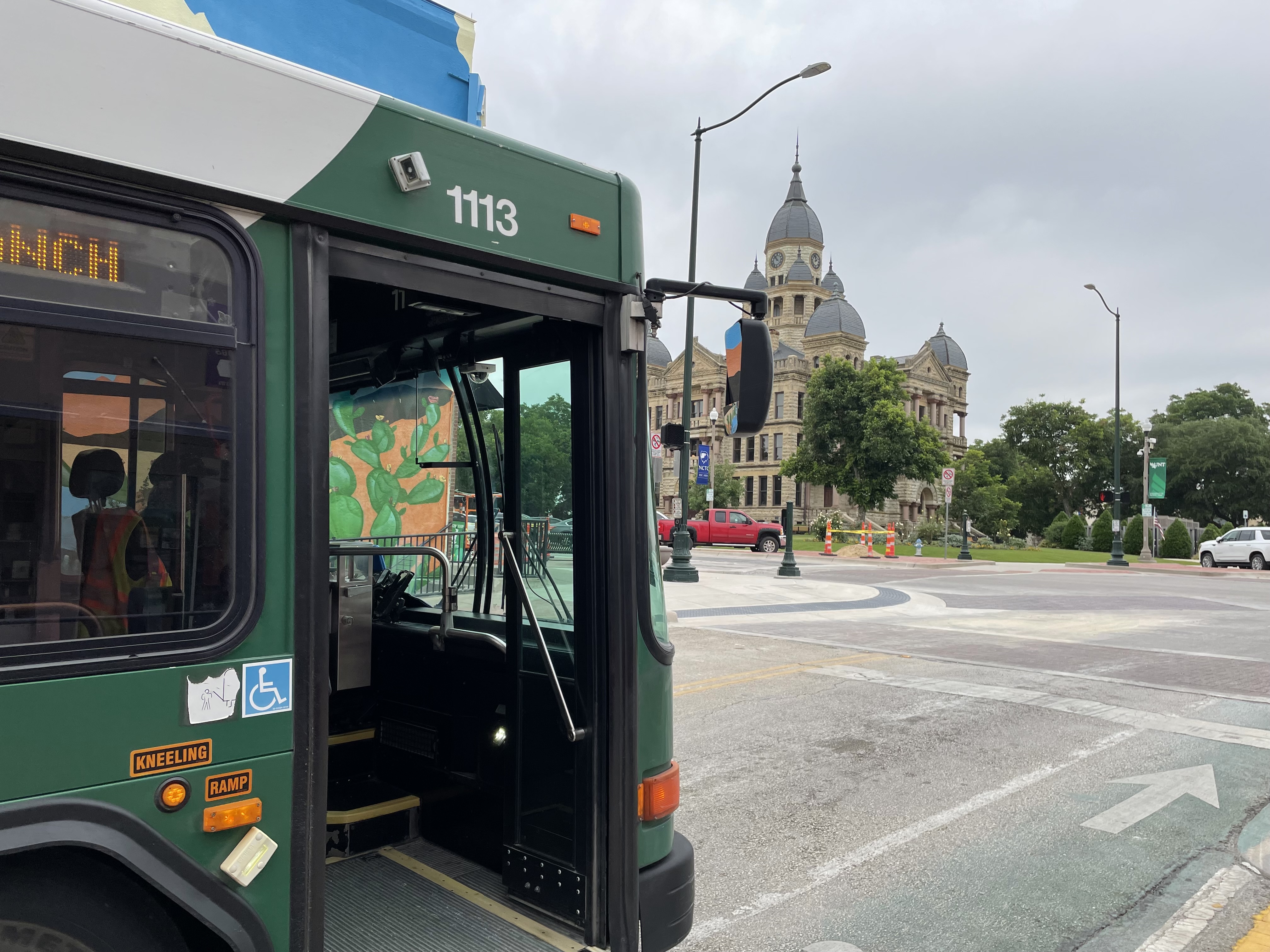 Park at UNT or MedPark Station to get free transportation to Downtown Denton Square
Denton County Transportation Authority is providing free bus shuttles and free late-night A-train service on July 3 for the Denton "July Jubilee" Festival in the Downtown Denton Square.
Festival goers can utilize Connect Bus shuttle service by parking at the UNT parking lot located at Welch and Sycamore Streets. Shuttle service will run every 15 minutes and drop off passengers at the intersection of Hickory and Cedar Streets from 5pm onward. Starting at 10pm, the buses will shuttle the public from Cedar Street back to the UNT lots continuously until the event is cleared at about midnight.
Parking for the disabled or elderly (ADA and non-ADA) is available at UNT Lot 54, 928 West Chestnut Street, adjacent to the lots at Welch and Sycamore.
Festival visitors can also use the A-train as a shuttle service by parking at the MedPark Station (3220 MedPark Drive, Denton, Texas 76208) and riding the train to the Downtown Denton Transit Center, which is a short five-block walk from Downtown Denton Square. A-train service will continue from DDTC to MedPark every half hour until the last train departs DDTC at midnight.
The Denton July Jubilee celebrates Independence Day on the square with patriotic fun and activities for all ages. This free family-friendly event features live music, tasty treats from local vendors, inflatables, games, rock climbing, face painting, photo opportunities, a hot dog eating contest, and to cap off the evening, a spectacular drone show held at 9:30pm and 10:30pm.
For more information about July Jubilee, please visit the City of Denton website.
---
Sign up for Updates
"*" indicates required fields