Rider Tips
How to Be More Productive When Riding Public Transit
March 6, 2018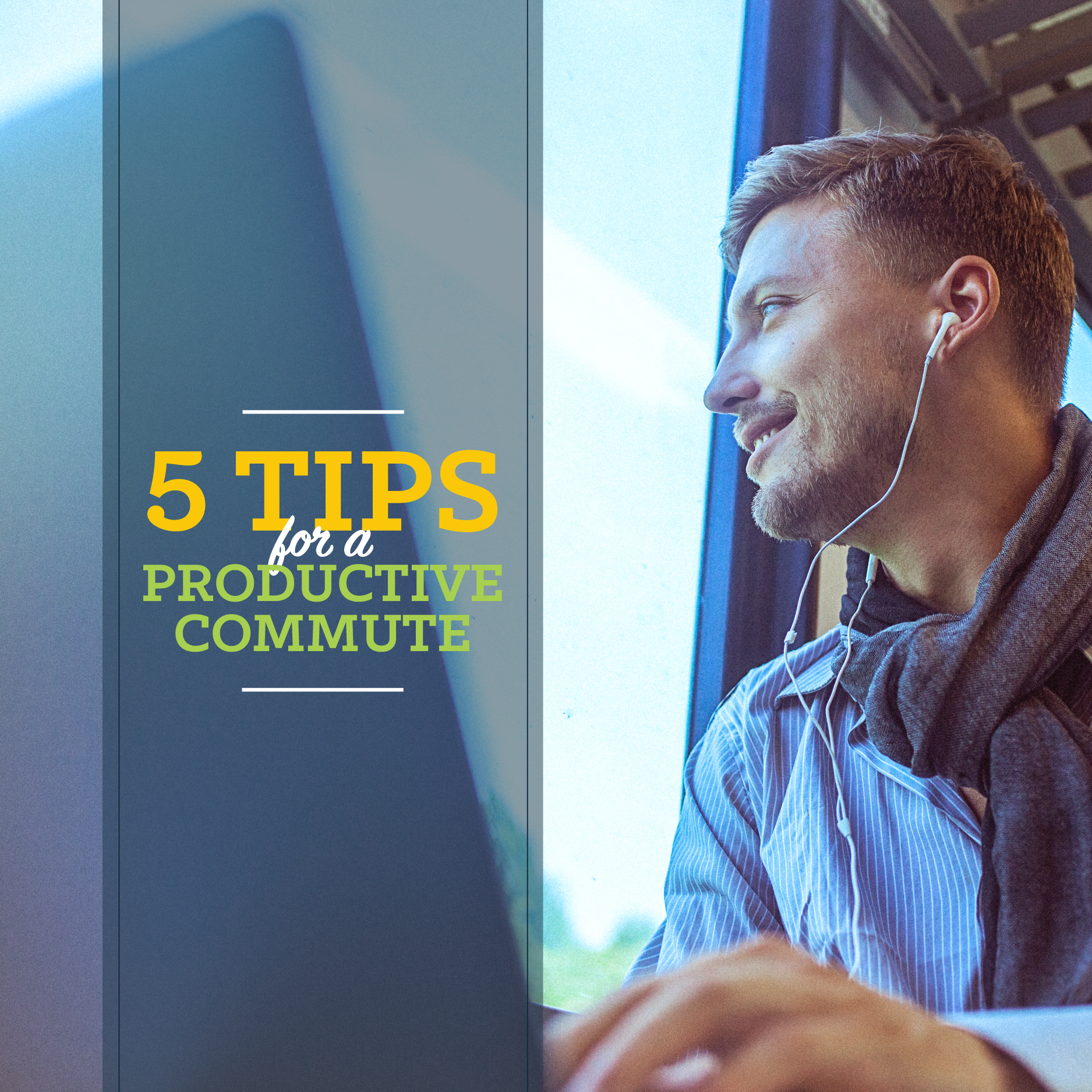 Let's face it, no matter how many activities you try to squeeze in, there are only 24 hours in a day. Feeling like your weeks are jam packed can leave you exhausted, frustrated and lacking motivation. The time you spend in your car stuck on a highway is one of the least productive times in your day. But you have to get to your destination, so what other choice do you have? Riding DCTA! It not only puts time back into your day, it can help you be more productive throughout the week!
Here are five ways you can boost productivity just by riding public transit:
Listen to Podcasts, Webinars and Audiobooks
Spending your commute listening to podcasts and audiobooks or watching webinars will surely give you the upper hand. Riding public transit allows you to give your full attention to the information and helps you avoid multitasking while driving or extracurricular studying at home. Stand out at work, school, amongst friends, or even strangers by showing off expertise your peers haven't taken the time to gain.
Take Advantage of Your Cellphone
Cellphone use while driving is not only dangerous, it's illegal in many areas of Denton County. Even hands-free technology splits your focus between driving and communicating. Make your commute safer and more productive by using public transit where you can return phone calls, text friends, tweet, post on social media, make appointments, call your friends and family, or respond to those lingering work emails.
Prep for Your Day
It can be difficult to find time in your busy schedule to prepare for everything, so use your commute to get ahead of the game. This is a great time to create schedules, make or edit to-do-lists, find recipes to cook for the week and more. Say good-bye to disorganized weeks and frantic scrambling to make sure you've gotten everything done.
Gain Schedule and Routine Consistency
Since the train arrives at the same time every day, your schedule will remain consistent, which can help promote consistency in other parts of your day. When you're in the mindset of routine, you are more likely to stay on top of your tasks and feel more accomplished while doing so. For example, hit the grocery store at the same time every week or plan out appointments that best fit your schedule.
Get Some Relaxation
Enough talk about "adulting"! What if you used your commute to grab a quick nap? In today's fast-paced world, it's common to give up things like exercise or leisure activities in order to get more sleep. With public transit, you can nap your way to and from activities. Plus, being well-rested will allow you to be more efficient, raise your productivity and increase both concentration and positive communication with others.
Who knew riding public transit, such as DCTA, could help you be more productive? Comment below and tell us your favorite mode of DCTA transportation and some of the tasks you're able to accomplish while riding our system!
---
Sign up for Updates
"*" indicates required fields