Rider Tips
UPDATED: How-to Guide for our Highland Village Lyft Discount Program
January 22, 2018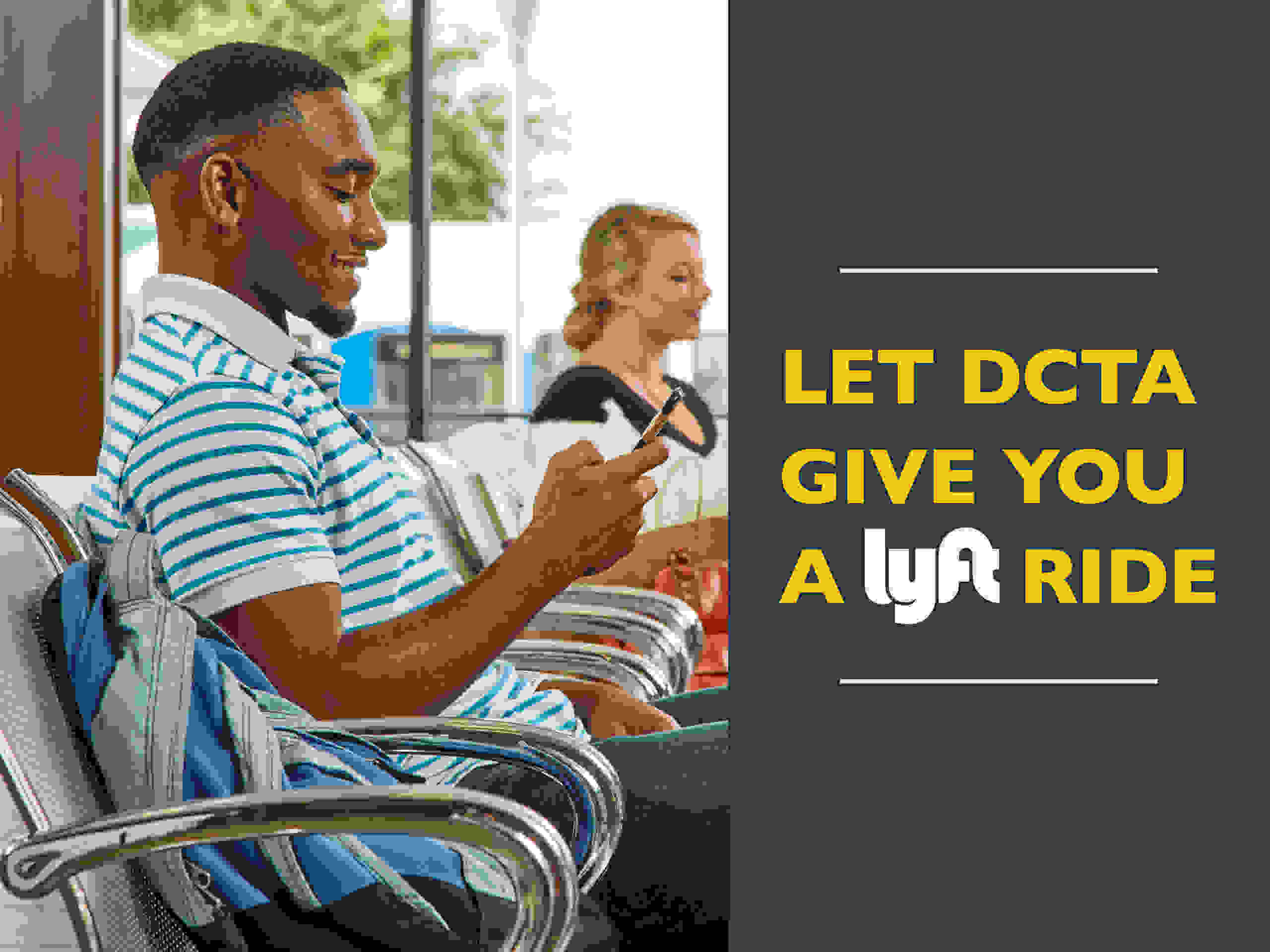 Do you travel in Highland Village and North Lewisville? Well you're in luck! We've enhanced our existing partnership with Lyft to provide more transit options for commuter's first and last-mile connections. As part of the updated program which replaced our Highland Village Community On-Demand service, those traveling within the Highland Village Lyft Zone will now receive up to a $10 discount for Lyft rides.
The updated Highland Village Lyft Discount program specifics will remain similar to the agency's previous discount program:
Service Hours – Monday through Friday from 5:30 a.m. to 9 p.m.
Lyft Zone – Highland Village and Northern Lewisville (same as the previous Uber Zone)
Rider Discount – Up to $10 discount will now be applied to Lyft rides (discount applied to Lyft trips only – no additional discounts offered on any DCTA bus or train services)
Our $10-sponsored Lyft discount is easy to access. Just follow our quick instructional guide below to access the discount and plan your trip:
1. Select your Lyft profile in the top left corner of the Lyft Home Screen.
2. Select "Promos" in the drop-down menu.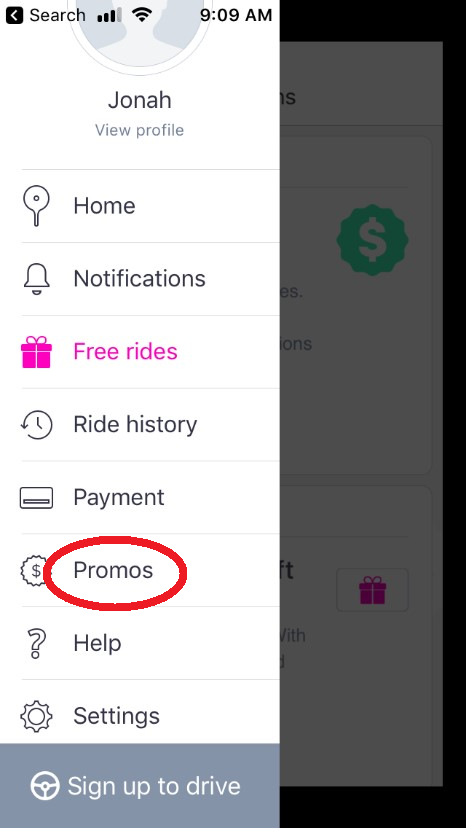 3. Enter the promotional code "RIDEDCTA2" in the top bar. Please note that you will only have to use this code once to enroll in the program.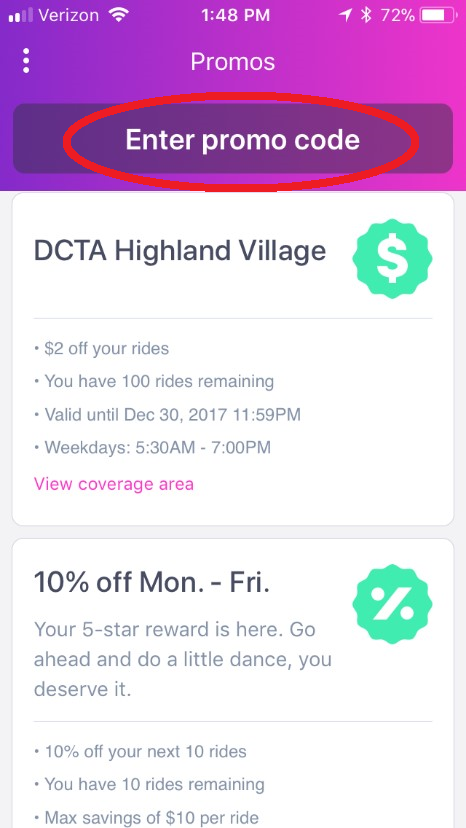 The promotional code screen offers some more information on the discount program. Select "View Coverage Area" in the promos screen to see a map of the zone within the Lyft app where a $10 discount will be applied to every eligible trip.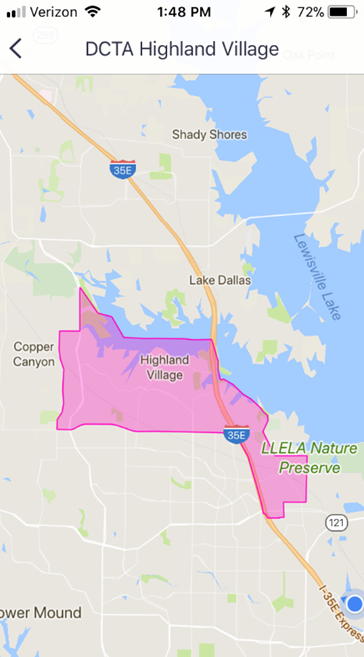 4. To plan a Lyft trip go back to the home screen of the Lyft app choose your pickup location and destination. Start with selecting the "Search" destination box, and enter a detailed address: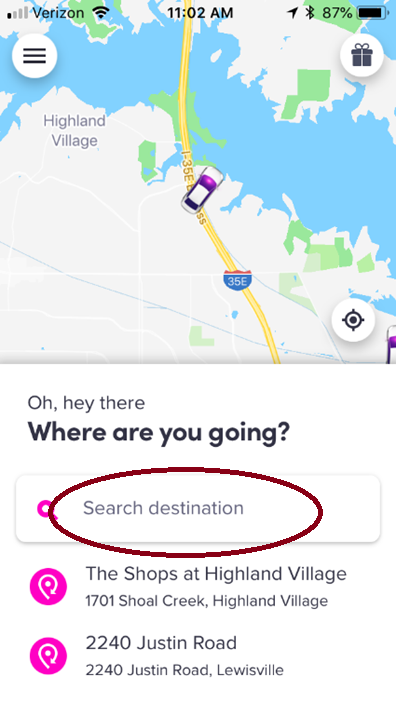 5. A drop-off screen will open up and that address will appear in the end box. By default, Lyft will automatically geolocate where a passenger is from their smartphone, and designate that location as the starting location for the trip.  If you want to schedule a trip from another location, enter it in the Start box.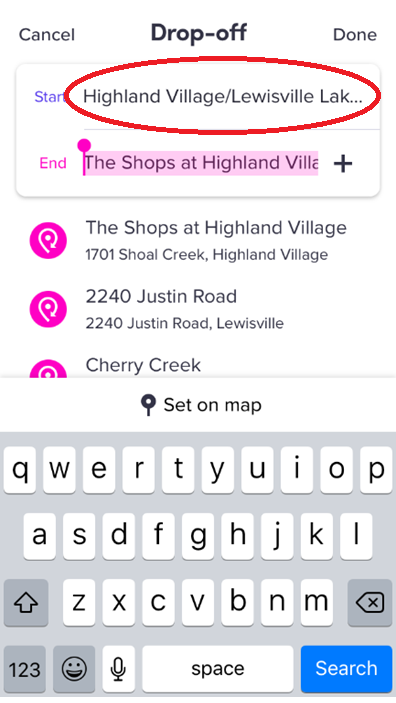 6. The planned trip path is then displayed after complete starting and ending information is entered. If you're beginning and ending a trip within the Lyft Discount Zone, a discount of up to $10 discount on your total fare will be applied. If your trip is eligible for a discount, the total estimated fare will be discounted and a message and the word "Promo" will appear next to the payment method on the trip request screen.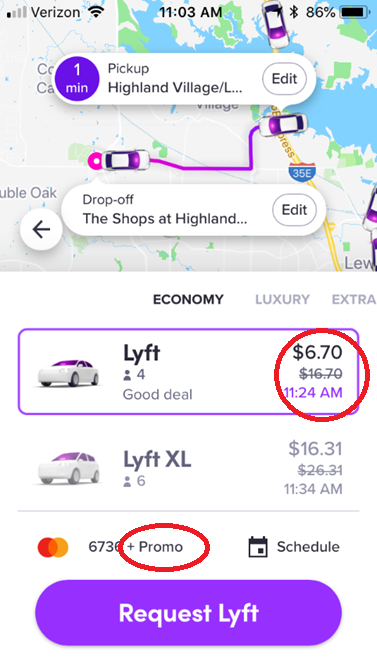 7. Once you have determined that a trip is discount eligible, select "Request Lyft" in your Lyft app.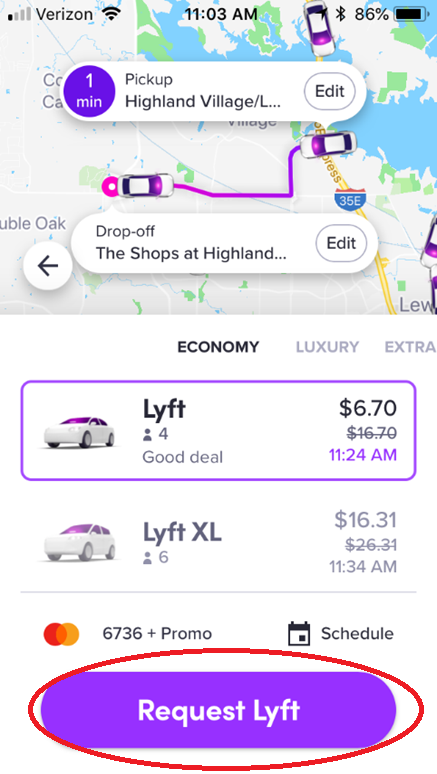 Lyft will contact nearby drivers, and provide you information on the expected arrival time, driver identification, and vehicle information.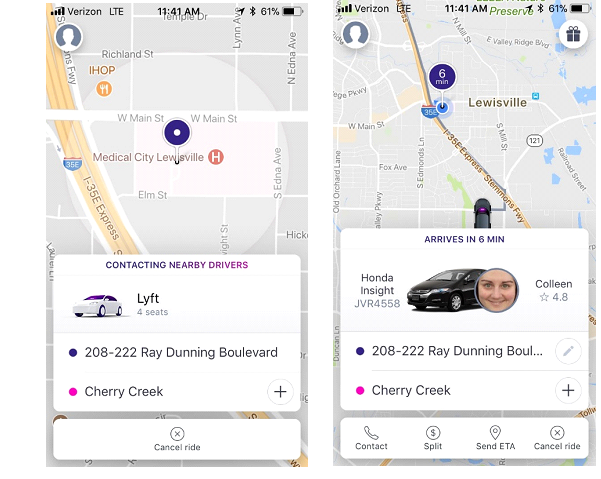 8. Lyft will text you when the driver is nearby and ready for pickup. After your ride is completed, the Lyft app will show the final fare with the applied $10 discount, and allow you to rate and tip the driver. Tips for drivers are not covered as part of the DCTA discount.
9. A customer only needs to enter RIDEDCTA2 once in the promotional code section. When your Lyft trip is completed, a discount will automatically apply to your account whenever a trip is taken within the zone. Eligible times for the Lyft discount are 5:30 a.m to 9:00 p.m. on weekdays only.
NOTE:  Lyft currently requires that a Lyft account have a valid default payment method.  Most fares in the Highland Village Lyft zone will be completely covered by the $10 Lyft discount, but a valid payment method must be on file for Lyft to cover charges for potential additional fares, tips, and charges.
We hope many of you take advantage of our updated Lyft discount program partnership! If you've used the discount program, we'd love to hear your feedback! Tell us your thoughts in the comment section below and/or through our GORequest customer tool.
---
Sign up for Updates
"*" indicates required fields