Rider Tips
North Texas Xpress – From the Customer's Point of View
April 18, 2017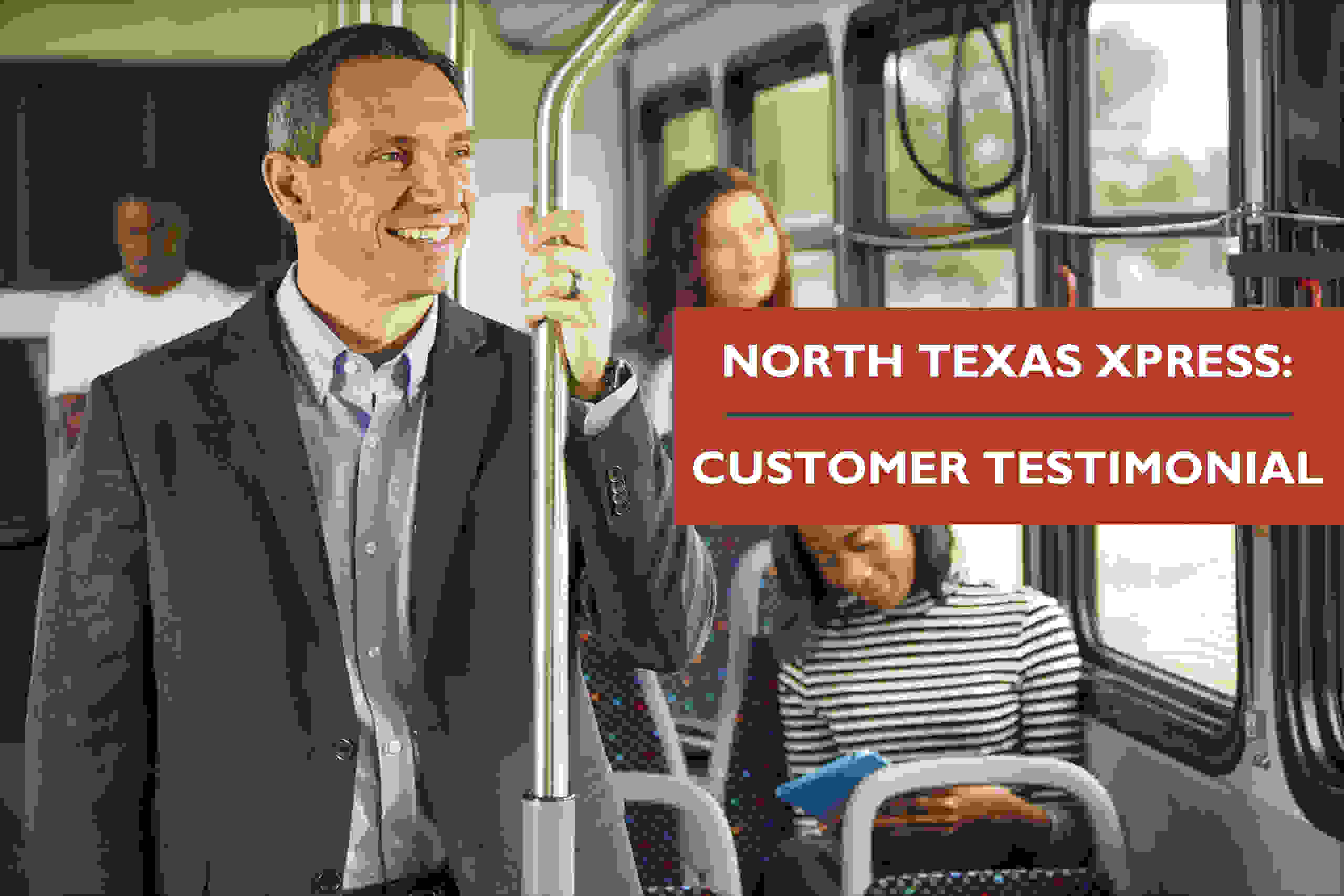 The Denton County Transportation Authority (DCTA) and the Fort Worth Transportation Authority (FWTA) have been thrilled with the response to the new North Texas Xpress commuter bus service that provides express service, Monday through Friday, between downtown Fort Worth, Alliance and Denton.
With so many people traveling to work and school along the I-35W corridor, this service has been a welcome addition to passengers, DCTA and FWTA. And the ridership speaks for itself. With more than 5,000 passengers since the launch on September 26, 2016, North Texas Xpress is building steam and giving folks the opportunity to multitask during their commute.
We wanted to know just how much the service was positively impacting riders, so we sat down with Barry Kingston – an avid transit user – to get his side of the story. (NOTE – Barry Kingston is not featured in the blog photo above)
Q: How did you get to work before the launch of North Texas Xpress?
A: It just so happens that I took a job in the Alliance area shortly before the launch of the North Texas Xpress service. I did the drive between Burleson and Alliance every day, which equated to more than two hours and 15 minutes per day in the car, depending on traffic. I never knew what to expect with the ever-changing traffic patterns, so it definitely added a level of stress to my commute.
Q: How long have you been using the North Texas Xpress service?
A: I've been using North Texas Xpress since it launched last September. I knew the service was coming and was absolutely looking forward to it. I hardly could wait for it to start. I knew that it would change the quality of my daily commute.
Q: How has using the North Texas Xpress service changed the quality of your daily commute?
A: I am definitely more relaxed when I get home. Before, I had to stay alert in both directions. Now I get to take cat naps and I get to my destination safely.
Q: What is your favorite thing about using the North Texas Xpress service?
A: Most definitely, it's not having to deal with the traffic. I also get to multitask during the commute. I either spend the commute working or sleeping.
Q: Why would you encourage others to try North Texas Xpress?
A: It is the best way to beat the traffic! It also saves my car from the typical wear and tear of a daily commute. You can just relax and let someone else do the driving.
You don't have to take it from us that traveling on North Texas Xpress is a lifesaver. Just listen to Barry! Whether you're traveling to and from work, or even in between University of North Texas campuses, North Texas Xpress is a great way to avoid traffic and maximize your commute. And for those based in Denton, DCTA launched a new park and ride at Texas Health Presbyterian Denton Hospital that's a game changer. Learn more about North Texas Xpress here: https://www.dcta.net/routes-schedules/other-dcta-services/north-texas-xpress.
If you ride North Texas Xpress, we want to hear from you! What's your favorite thing about using the service? Comment below!
---
Sign up for Updates
"*" indicates required fields