Rider Tips
Best Makeup Application Tips While Riding DCTA
April 11, 2017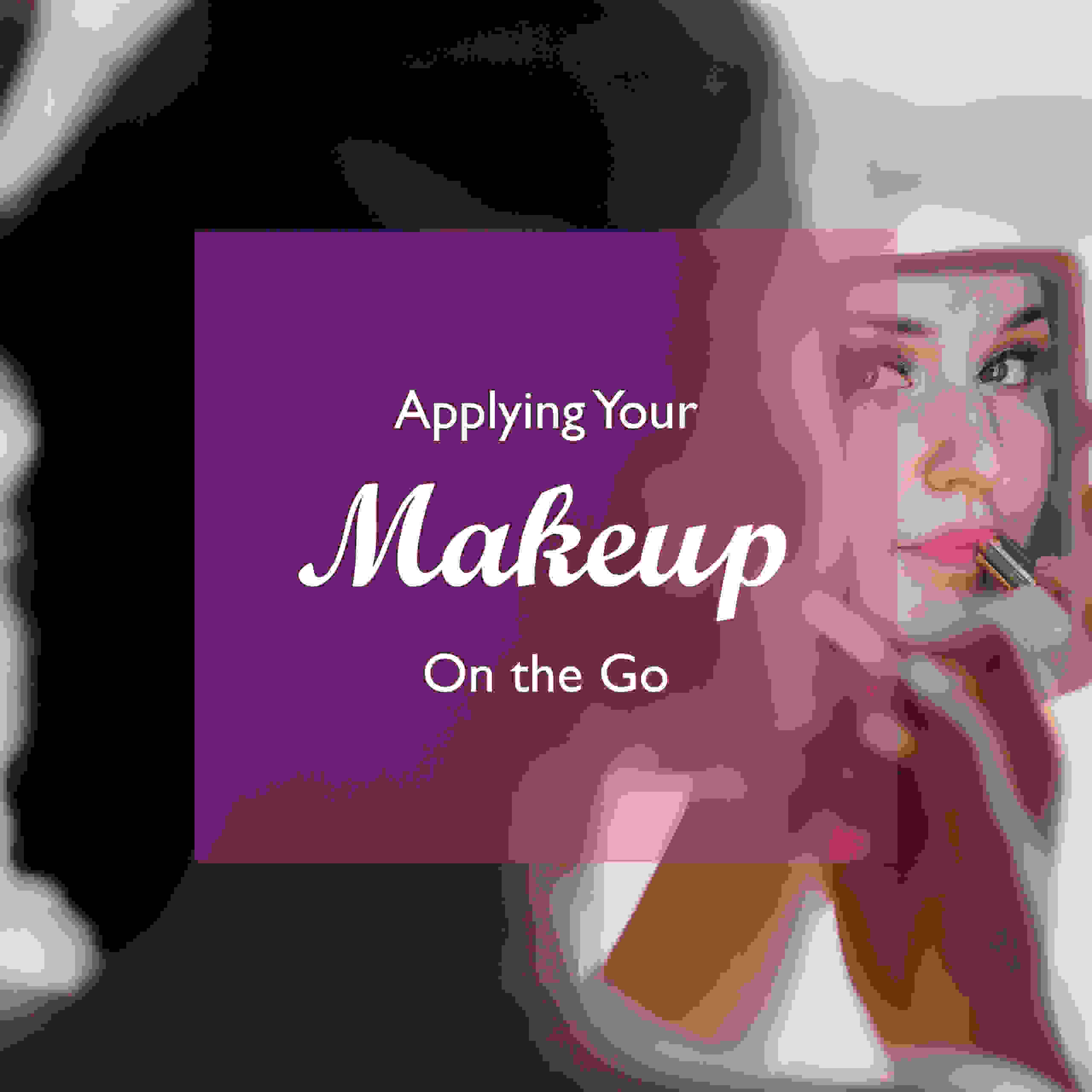 No time to apply makeup in your already hectic morning? Let's face it, we have so many chores to complete around the house that we can't always fit in along with our beauty routine. Fortunately, you can use your commute time to apply your makeup, one less thing to worry about at home.
Etiquette
Let's start with stating the obvious, you won't have much room to work with when you're on the train or bus. This means bringing a smaller makeup bag with less items than you'd probably use at home. Don't spread out across multiple seats trying to juggle a huge makeup bag. Stay in your own space, try to keep all your supplies on your lap while also keeping those elbows tucked in! I know how easy it is to wing those arms while trying to get mascara on every lash. If you can, it would be beneficial to snag a window seat, the natural light allows for a better makeup application and you are more concealed from the majority of people. Finally, do more your hygiene-based routines at home. This means no tweezing the brows!
The Must-Have List
Hand sanitizer: You definitely don't want to put your hands around your face until you have made sure that they are clean! Always keep some type of sanitation method with you. Better safe than sorry.
Travel size makeup wipes: You never know if you are going to need to take your makeup off later in the day or make a mistake while applying. It is a good idea to keep a few wipes close in case of a makeup crisis.
Q-tips: For the smaller makeup mishaps and smudges! Eyeliner can be a tricky one whether stationary at home, or moving on public transportation.
Compact mirror: This one was probably obvious to you smart cookies! An easy way to be able to see what you're doing. It also provides a close-up option for the smaller eye area.
Makeup brushes: You can definitely buy some travel sized brushes from your local beauty store that will be most beneficial.
Make Up Application Pro Tips:
Apply the more difficult makeup applications (such as putting on mascara and eyeliner) when your bus or train comes to a full stop. Sometimes this means doing one eye during stop one and the other eye at the next stop (depending on transportation mode and the length of each stop).
Use a soft eyeliner pencil, it is more forgiving than liquid or a hard pencil. Make it easier on yourself and save some space on the bus and train, friends!
When applying eyeliner, you can rest your pinky finger on your cheek to steady your line, for even more stability, rest your elbow on a hard surface or tuck it into your chest/stomach.
Miniatures! Use those travel size samples you get but always forget about. Buy that duo item such as lip and cheek stain. Since you do not have much space in your bag or on the bus/train, this will save you time and frustration.
Your makeup bag should fit comfortably in your handbag. It is typically about the size of a small pencil pouch.
Five Minute Natural Look
For this quick application, grab your favorite tinted moisturizer, bronzer, mascara, tinted brow gel (or soft pencil), cream blush and your favorite matte lipstick.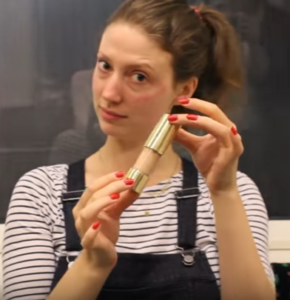 Squeeze out some tinted moisturizer on your liquid foundation brush and begin painting! Lightly sweep a thin layer across your entire face.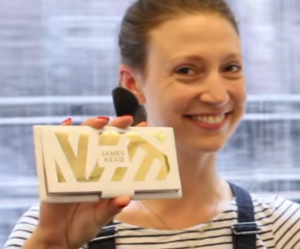 Brush some bronzer just under your cheek bones, on your jaw line, and each side of your forehead. Make sure to blend so it isn't a hard noticeable line!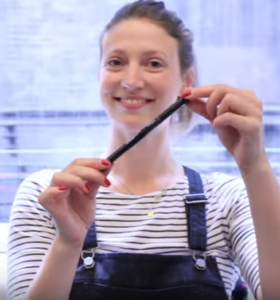 Grab that tinted brow gel (or soft brow pencil) and start from the inner eyebrow, drag it along the shape of your brow to effortlessly fill in the thinner parts.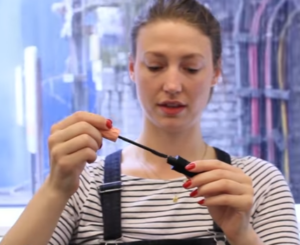 Go ahead and apply that mascara at a stop, it might be better to get a darker mascara with a thick wand for fewer application coats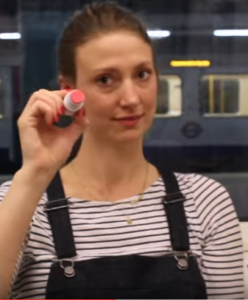 Grab that creamy blush stick, dab it along your cheek bone and then use a brush for easy blending!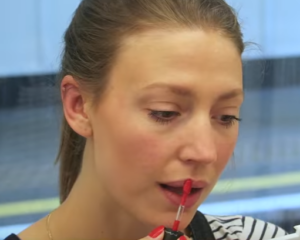 Finally, apply your favorite nude (or if you're feeling risky a brighter colored) matte lipstick and carefully apply!
And voila! You are set for the day and might I say, you are looking effortlessly beautiful! You can check out the full video example here!
Have your own on-the-go makeup tips? Comment below and let us know how to look fierce while commuting!
---
Sign up for Updates
"*" indicates required fields