Rider Tips
Step by Step: Access Where's My Ride's Online Portal on Your Phone
March 23, 2015
Finding out when your bus or train will arrive is now in the palm of your hand! With Where's My Ride, you can get text or voice notifications of your arrival time.
For those wanting to access the online portal so you can actually follow the vehicles on your mobile phone, follow these simple instructions:
1. Go to RideDCTA.net and click on the web banner for Where's My Ride. Or select it from the yellow menu directly below the Rider Alerts banner:
2. Scroll down on Where's My Ride page to Online Portal section and select link (highlighted below).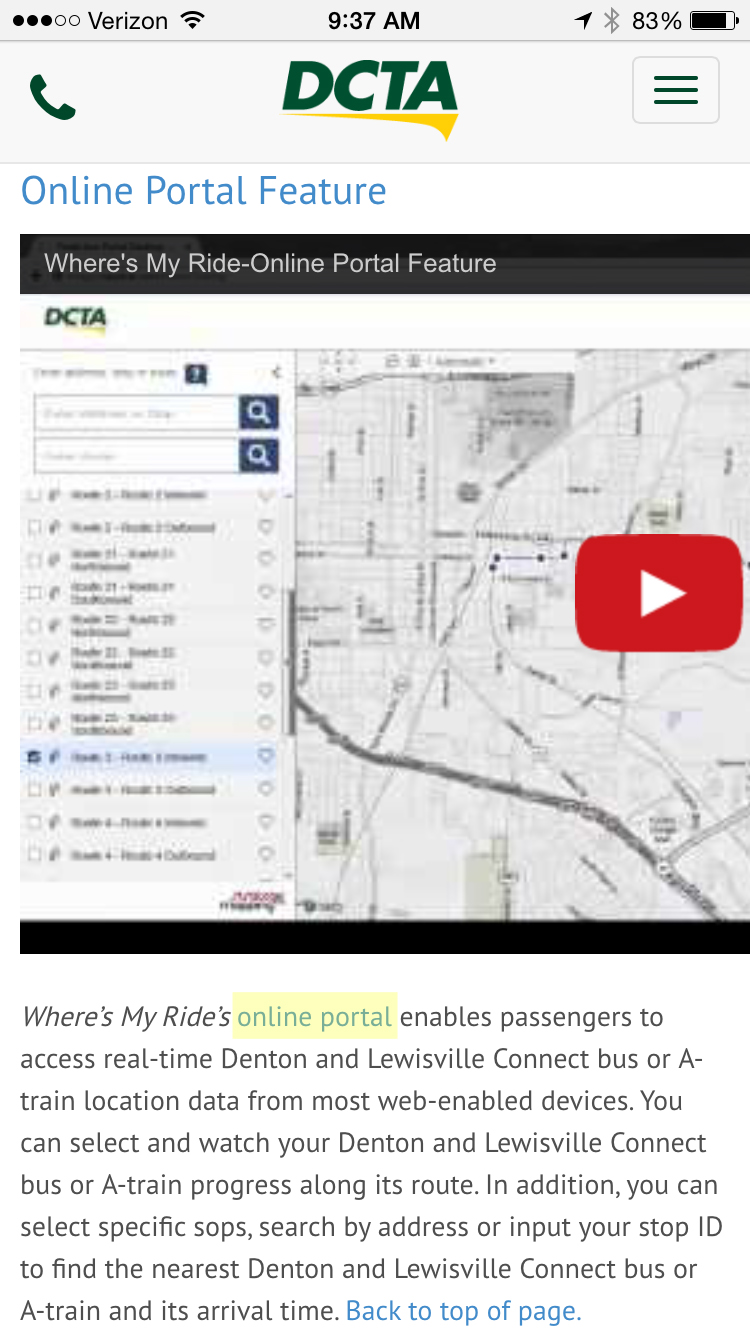 3. Either input the Stop ID (found on each bus stop sign — watch out, because the stop ID is different for both inbound and outbound stops!) or select your route from the route drop-down menu.
4. Find your stop and click on the number to see the next arriving bus and future arrivals.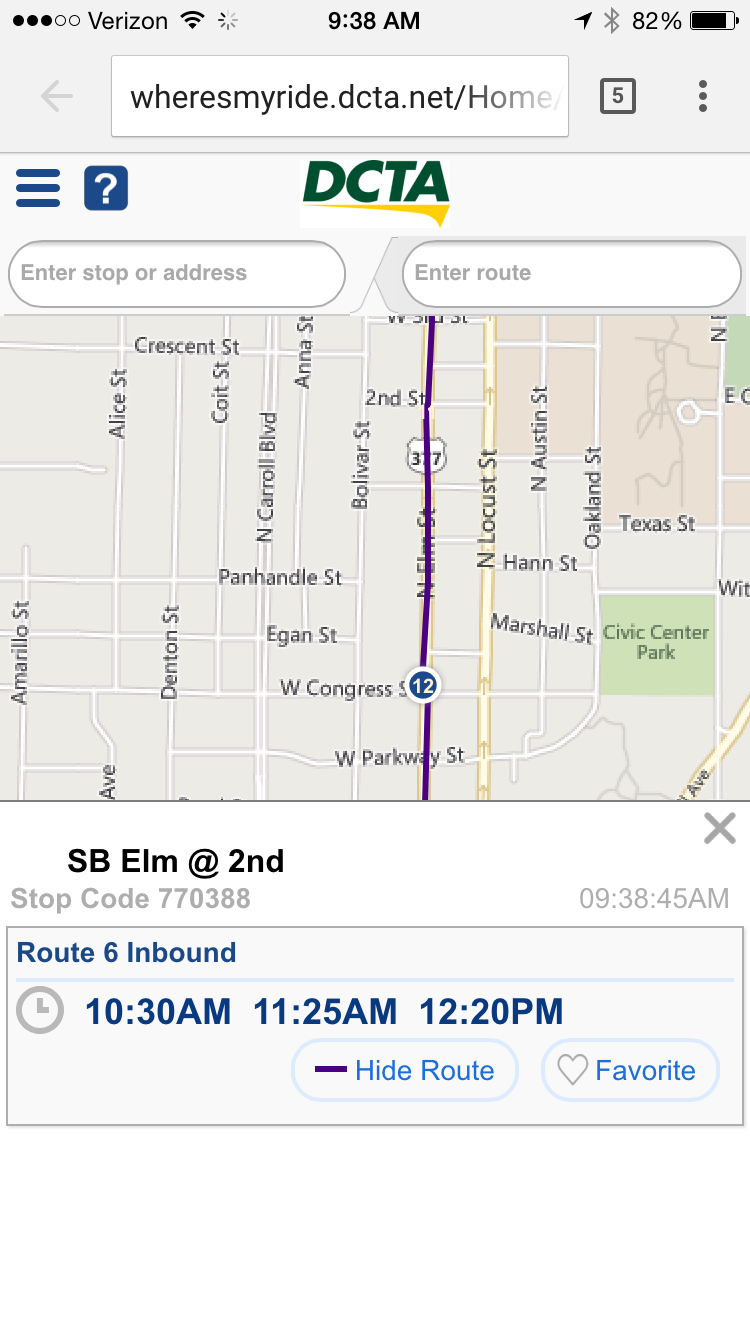 5. Favorite your preferred routes for easy access! The favorite heart is shown on the routes drop-down menu (see step 3) and you can actually favorite your stop on the route guide (see step 4). To access your favorites, click the menu button in the top left corner.
So now we ask: what questions do YOU have for us about using Where's My Ride? What has been your experience thus far?
---
Sign up for Updates
"*" indicates required fields