Features and Profiles
Why I Ride DCTA – Jessica Sabedra
March 18, 2015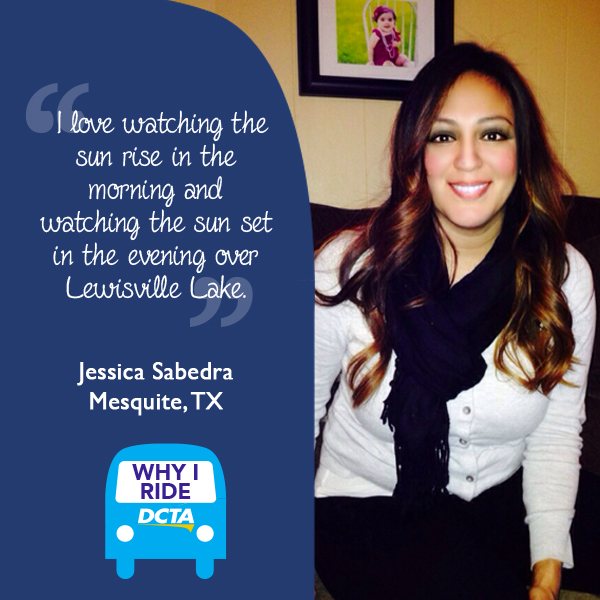 Jessica Sabedra of Mesquite uses the A-train, Denton Connect and UNT Shuttles as she attends classes at UNT. Here's what he had to say about DCTA:
Q: What do you enjoy most about riding DCTA?

A: I love the friendly DCTA workers.

Q: What are some of your favorite things to do while riding DCTA?

A: Watching the sun rise in the morning and watching the sun set in the evening over Lewisville Lake.

Q: Do you have any advice to offer about riding DCTA to passengers and non-passengers?

A: Make sure you purchase the right ticket before riding the train.
Thanks for sharing with us Jessica! Why do you ride DCTA? Tell us here for a chance to win a 10-pack of regional day passes!
---
Sign up for Updates
"*" indicates required fields