Rider Tips
The Ultimate 'Don'ts' List for DCTA State Fair of Texas Travel
September 26, 2019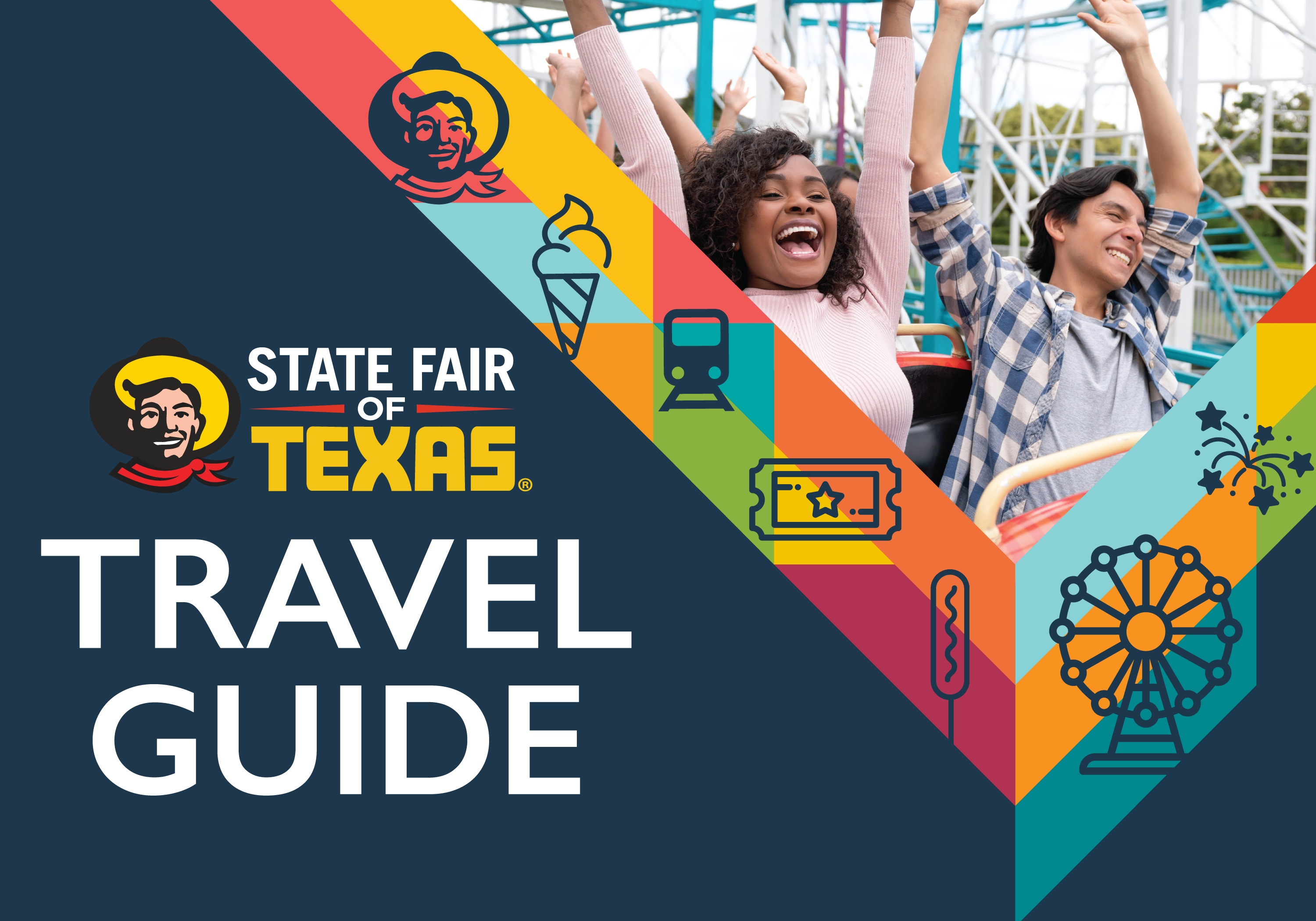 Forget the pumpkin spice latte – ­it's Corny Dog season! The State Fair of Texas is here, and we've got you covered on transit travel and saving money to have more to use for your time at the Fair. Planning your trip and learning how you can save cash doesn't have to be complicated if you avoid these common "State Fair pitfalls." Read below to learn more about what not to do so you can have the best State Fair adventure!
DON'T Drive to Fair Park
Don't waste your time searching for parking and paying the $20 parking fee — take transit straight to the gate! Our A-train meets up with the Dallas Area Rapid Transit's (DART) Green Line in Carrollton making it easy to hop on board and #RideDCTA to get to your State Fair fun. For more planning tips and to view schedules, check out our State Fair online travel toolkit!
We now offer increased midday service and has 30-minute frequencies all day so this means you have more opportunities to get to the Fair! In addition, we have free parking at our A-train stations so it's easy to park and ride our A-train. We do recommend that Fair-goers park at our MedPark, Old Town and Hebron stations as they have more parking spaces available.
For more information about DCTA station parking, visit our website.
DON'T Miss Out on DCTA's Ticket Combo Deal
Everything is bigger in Texas, and sometimes that can include the price tags. So, to help alleviate the cost, we're offering State Fair tickets for just $16.50, $1.50 less than the price at the gate. But that's not all, when you buy your pass through us you also receive one DCTA and DART) local pass, a $27 value!
Our State Fair of Texas ticket combo deal can be purchased online at DCTAdeal.net for three to five-day mail delivery or at the Downtown Denton Transit Center (DDTC). (PLEASE NOTE: DCTA's State Fair of Texas ticket combo deal will not be available for purchase online after Monday, October 14).
This promotion is valid for one DCTA and DART local pass only and is not valid with any other agency fares, passes, promotions or discounts. No refunds or exchanges will be given for DCTA's State Fair of Texas ticket combo deal.
Read more about our State Fair of Texas ticket combo deal at DCTAdeal.net.
DON'T Leave Your Trip Planning to the Last Minute
So, you've got your DCTA Fair ticket combo, you've read the schedule, now it's time to plan your trip! We've got you covered for all your trip planning needs. Check out our State Fair online planning toolkit for your one-stop-shop on making the most of your time at the Fair. We've got everything from travel tips to State Fair fun facts and more!
Another good option to utilize for trip planning is real-time vehicle tracking. It's easy to track your DCTA ride on the go with our Transit Tracker system! Download the mobile app, text, go online or call our customer service team at 940.243.0077 to get real-time trip info.
DON'T Miss your Train Ride Home
We're operating our regular A-train schedule during the State Fair and our A-train DOES NOT meet up with every DART Green Line train, so be mindful of the last Green Line departures from Fair Park. Remember that you will need to make sure you know which DART Green Line train you need to transfer to the DCTA A-train to get you home from all your Fair fun!
It's easy to forget when you need to leave the Fair when you're having a blast, but make sure you plan in advance and set a timer on your phone or designate someone in your group to remind everyone on when it's time to head back.
Check out our schedule here. Download the schedule below and save to your phone!
We hope our tips help you steer clear of any travel pitfalls that could mess with your State Fair fun! What are you most excited to see at the Fair? Let us know in the comment section below!
---
Sign up for Updates
"*" indicates required fields