Rider Tips
#AskDCTA: How Do I Read a Bus or A-train Schedule?
September 25, 2019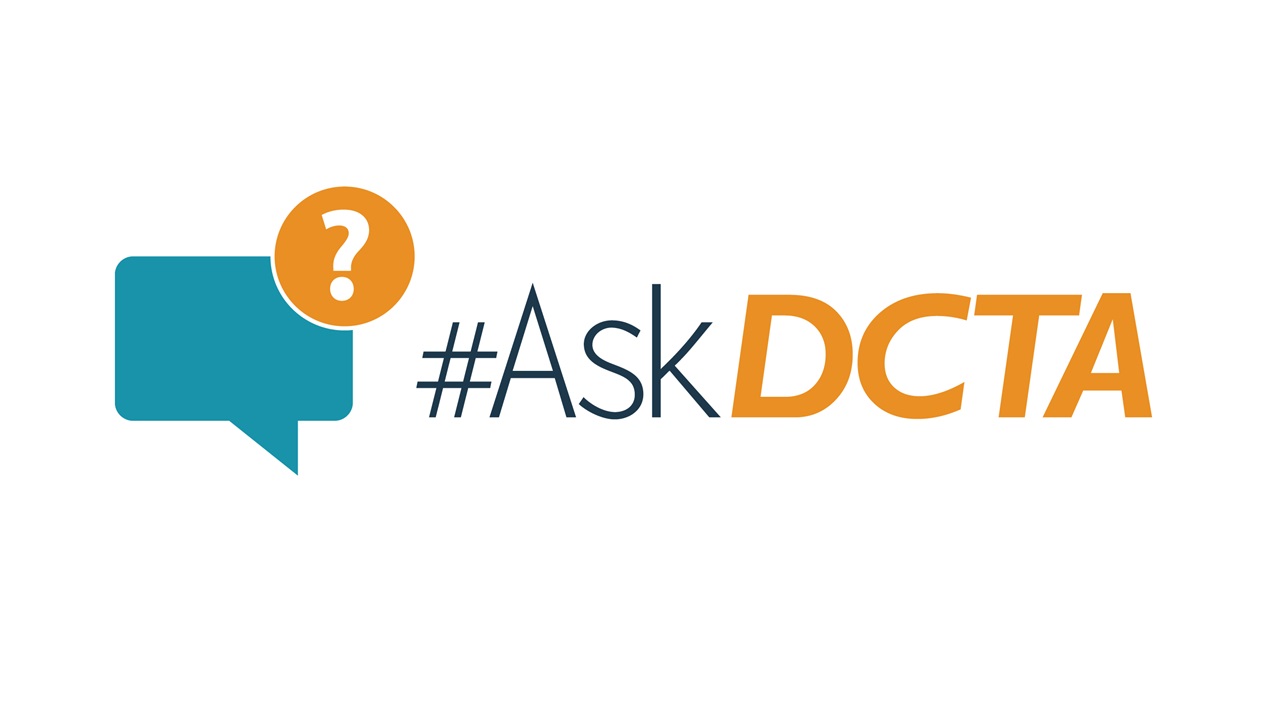 Want to learn more about our discountfare programs? Need to know how to become a bus operator? Now you can #AskDCTA! In our monthly blog content series, our customer service team answers frequently-asked rider questions to better engage with our riders and improve their experience when riding DCTA.
For the month of September, Samantha Balderas – Quality Control Coordinator— gives us tips on how to read a bus and train schedule!
1. What is the Easiest Way to Read a Schedule?
Reading a bus and train schedule is an essential skill to have for those who are new to public transit. Passengers can find all of DCTA's schedules online at RideDCTA.net. Below are a few things you should know about the bus schedule:
Stop ID Number
The stop ID number is used to identify the bus stops and train stations in the DCTA service area. The stop ID can be found on the bus stop sign at each bus stop and train station. You'll also see the stop ID listed on the schedule underneath the stops. The stop ID identifies the stop location and it can also be used in our Transit Tracker system to track the vehicle via mobile app, text, online and phone. For more information on how to use the Transit Tracker, visit RideDCTA.net.
Time Table
The time table consists of time points for select bus and A-train stops marked on the maps and schedules. Each route has multiple time points and operators use them to stay on schedule. The time table should be read from left to right.
Please note, not all DCTA bus stops are shown on the bus timetables. Refer to the time listed just before your stop to determine when the bus will arrive. As previously mentioned, our Transit Tracker system can also give you an estimated time of when the bus will arrive.
Inbound and Outbound
Outbound indicates the bus is departing from the starting point of the route such as the train station. Inbound indicates the bus is returning to the station or the starting point of the route. The route number and destination are listed on the electronic head sign located on the front or side of the bus. You can always ask the driver if you're not sure you're boarding the right bus. When reading the A-train schedule, northbound indicates the train is traveling towards the Downtown Denton Transit Center (DDTC) and southbound indicates the train is traveling towards Trinity Mills station.
Bus Transfer Points
Some bus stops are serviced by more than one route which means passengers can transfer from one route to the other. These transfer points are indicated by a "T" symbol on the map followed by the route number.
2. Are Large Print and Spanish Schedules Available?
Large print schedules are available for passengers who request them and can be mailed to a home address. All maps and schedules have a Spanish translation version and are available at RideDCTA.net.
3. Can I View DCTA Schedules in the Transit Tracker system?
Our Transit Tracker system is powered by the Transit mobile app. All bus and A-train schedules are available in the Transit app. You can click on the nearby routes and view the inbound and outbound schedules.
Passengers can also plan a trip from start to finish right from the app! Be sure to turn on the location services on your smartphone to access the app's trip planning features.
In addition to trip planning, passengers can also see where the vehicle is in real-time.
To view other ways to use the Transit Tracker, visit RideDCTA.net!
4. What is DCTA's new UNT Campus Shuttle route numbering system?
We recently implemented a new numbering system for our University of North Texas (UNT) Campus Shuttle service. The numbering system will help passengers tell where the bus is going and what schedule it's operating on. The numbering system is broken up into four categories:
Route acronym
Group
Route
Schedule
For an in-depth guide of the new numbering system, visit our blogpost and download our cheat sheet here!
We hope Samantha helped answer all your questions about bus and train schedules! Have another question you want our customer service team to answer? Here's how you can submit them:
Send your feedback via our GORequest online customer service tool and choose the menu option "#AskDCTA Series"
Drop a note in the comments section on our Hop on Board blog
While we can't guarantee that every question submitted will be answered, we will consider all inquiries and will feature questions that will greatly benefit most of our riders!
---
Sign up for Updates
"*" indicates required fields