Fun Things To Do
The Ultimate Spring Break Staycation Guide
March 10, 2021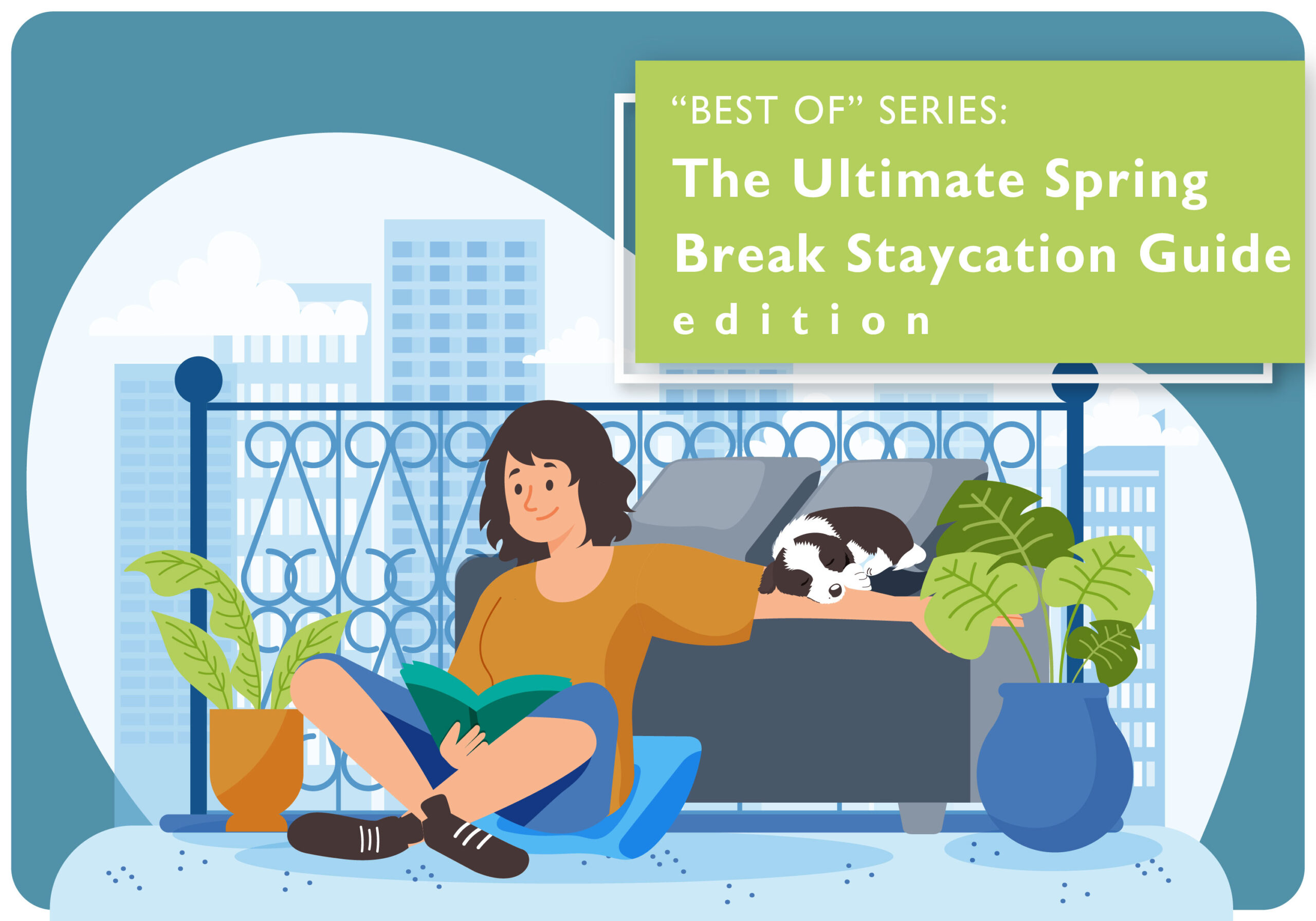 Looking for new ways to spend quality spring break time with your family without putting a dent in your wallet and having to worry about your family's safety? We've got just the spring break activity plan for you! From park hops to at-home movie nights, you're bound to find an idea that sparks your interest.
Below are a few new ideas to plan days of family fun and create treasured memories at home and in your neighborhood!
WAYS TO EXPERIENCE NATURE
DO A PARK-HOP
If you have super energetic kids, plan a day-long park hop where you and your family can visit multiple parks all in one day! Make sure to visit parks along our A-train Rail Trail like the Corinth Community Park, Lake Dallas City Park and the Toyota Railroad Park and take advantage of all the amenities they have to offer for a full day of fun!
TAKE A BIKE RIDE
Pack up the family, dust off those bikes in the garage and plan a day of exploring our entire 19-mile long A-train Rail Trail. Make sure to check-out our A-train Rail Trail pocket guide/map for helpful safety tips, rail trail amenities, A-train connections, rules for biking safely and fun destinations among the trail!
TRY NEW FOOD
No vacation, or should I say "stay-cation," is complete without eating something totally unexpected or new. Your staycation is the perfect time to explore what your local community has to offer and find that hidden gem that will make your friends jealous! Bonus: If you can get to it using our A-train or our Denton and Lewisville Connect buses, your trip is bound to be more memorable.
WAYS TO EXPLORE YOUR CREATIVITY AT HOME
PLAN A MOVIE-A-THON
Is it a rainy, snowy (you never know in Texas!) or hot day? Transform your living room into a luxurious movie theater, put together with pillows, bean bags, extra blankets and anything you may have at hand to keep the whole family cozy. Prepare a menu of theater treats, such as hot dogs, nachos, shakes and the house specialty – extra buttery popcorn! If you are struggling to finalize the movie list, squeeze in a couple of our Community Education Storytime videos for the kiddos. They're super fun to watch and you can really see our team's personality while reading the books!
MAKE SOME CRAFTS
You can fill an entire day with glitter, paint, colored paper and tie-dye to create unique projects that will make the entire family excited. A couple of DIY projects can be creating your own tie-dye masks, drawings or artwork. Release your inner child and join in on the creative fun!
MAKE IT A SPA-CATION
Create a spa experience for a bit of family pampering and self-care. Set up an air of luxury at home with robes for everyone, scented candles and calming music. Set up stations for nails, skincare, hair services and cucumber water (or wine – for the adults). Pick up some goodies from your local store ahead of time like silly face sheet masks, so even if you're not getting the family photos you expected this spring break, you'll still have incredible memories of the silliness you shared with your family, even during COVID-19. In my opinion, those memories last even longer!
We hope our tips provided you with enough inspiration to plan a fun spring break staycation. Share with us what is your ideal staycation in the comment section below!
---
Sign up for Updates
"*" indicates required fields