Features and Profiles
This Month in Mobility: November Public Transit Chatter
November 9, 2021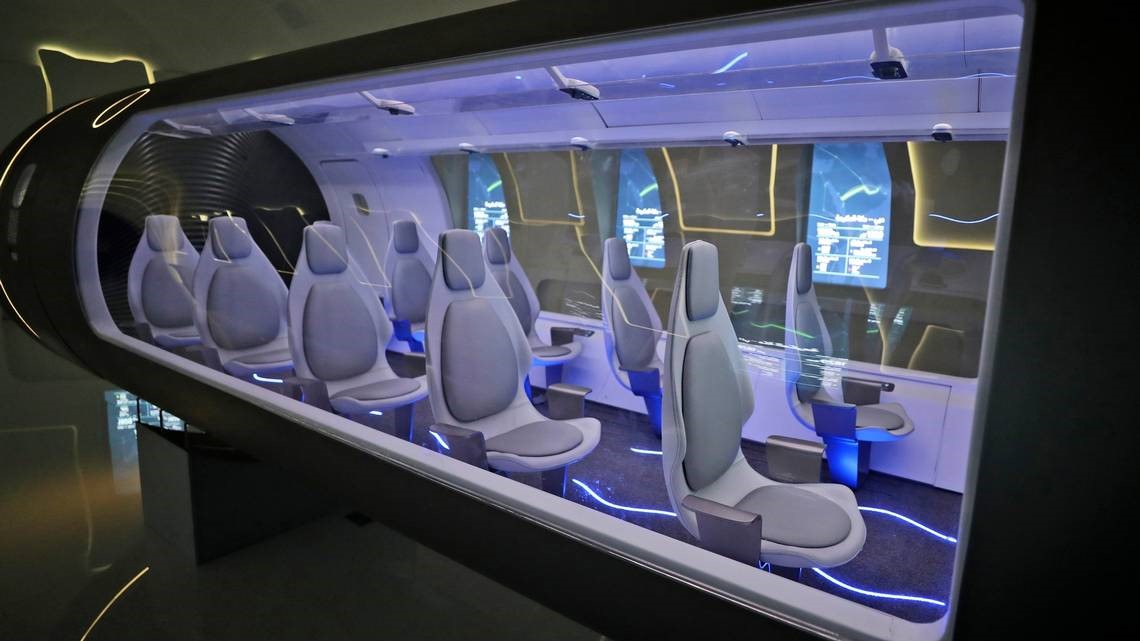 The future of mass transit relies on innovative solutions, ranging from easier payment options for today's riders to new transit concepts that will completely change how tomorrow's riders will travel within major cities. For this month's Transit Chatter, we'll cover DART's new touchless payment readers, British Columbia's solution for removing older fossil fuel vehicles, and NCTCOG's plan for bringing high-speed transit to the future of DFW.
DART Adds Contactless Payment Readers
Dallas Area Rapid Transit (DART) recently enacted a contactless payment option for all bus, light rail and Dallas streetcar vehicles. Riders can simply "tap, ride and go" by paying their fare with a contactless card, payment-enabled phone or wearable device.
GoPass℠ Tap readers are located on DART's rail station platforms, buses and streetcars. To use the readers, you simply tap your card or device every time you board, and the system will automatically select the best adult local fare. And, by registering your contactless payment method at GoPass.org, your day's fare will be capped so that you never pay more than the total cost of a local adult day pass.
What are your thoughts about tap to pay? Did you know that you can already pay for your DCTA trips through a contactless method? The GoPass℠ mobile app– a partnership between DCTA, DART, Trinity Metro and STAR Transit – allows you to buy local and regional passes on the app, as well as to easily plan your journey, find a route or locate a stop. To get started, download GoPass℠ on your iPhone or android.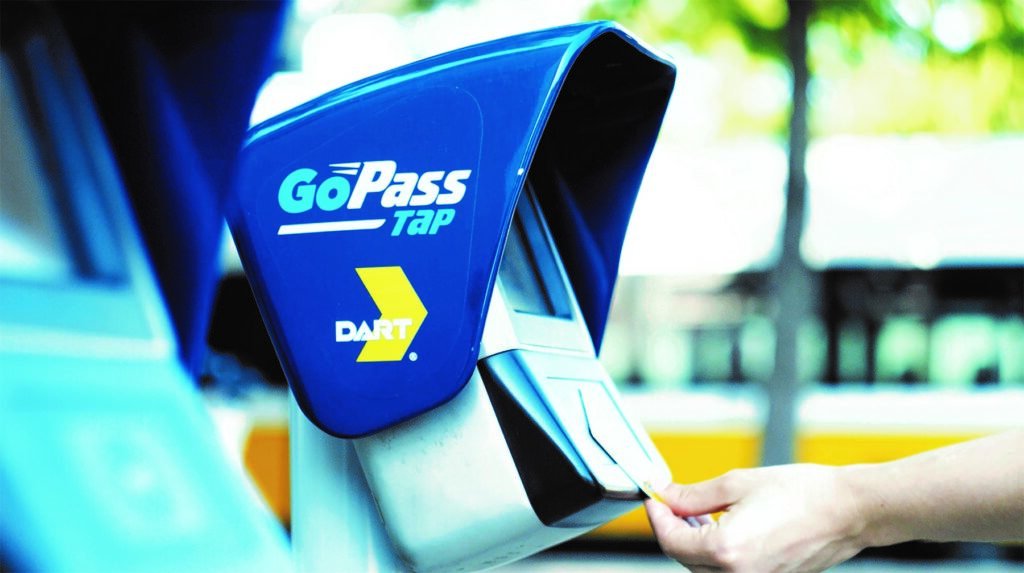 British Columbia Offering Transit Credits in Exchange for Fossil Fuel Cars
In an effort to eliminate older fossil fuel vehicles from local roadways, the South Coast British Columbia Transportation Authority (TransLink) is offering citizens a transit rebate for scrapping their vehicles. The initiative, which is a partnership with Scrap-It, aims to reduce emissions and exhaust pollutants while also improving roadway congestion. The program targets owners of less-environmentally friendly vehicles by offering them reliable transit service in exchange for removing their aging vehicles from the roads.
Do you think a similar rebate program would work in Denton County or the greater Dallas area? Let us know your thoughts in the comments section below.
Proposal for High-Speed Transit Between Dallas and Fort Worth
As the DFW population grows, new and faster forms of transit will be a must, as we won't be able to further expand overly congested freeways. To solve this problem, the North Central Texas Council of Governments (NCTCOG) has revealed its proposal for bringing a high-speed rail line between Dallas and Fort Worth. The proposal is the outcome of an ongoing study with the help of expert engineering firm HNTB, the cooperation of the U.S. Department of Transportation and feedback from more than 130 public meetings.
To connect Fort Worth, Arlington and Dallas, the team considered more than 40 routes and determined that I-30 would be the best option. The proposal recommends a high-speed rail or hyperloop; so, by looking at existing technologies, the rail line could travel anywhere from 250 to 650 mph. Also included in the proposal are airport-sized transit stations that would function as walkable communities, offering everything from housing and office spaces to entertainment and retail. With other such projects in the works, the hope is that DFW will become the "Gateway to Texas," connecting passengers to other high-speed rails from Oklahoma to Houston.
The DFW High-Speed Transportation Connections Study will continue through 2023, with Phase 2 focusing on regulatory requirements, as well as additional public engagement. The project, if adopted, is expected to be completed in 15 to 20 years.
Photo Credit: A concept hyperloop vehicle on display at Expo 2020 in Dubai [KAMRAN JEBREILI AP]
---
Sign up for Updates
"*" indicates required fields