Rider Tips
Top 3 Ways to Pay When You #RideDCTA
November 2, 2020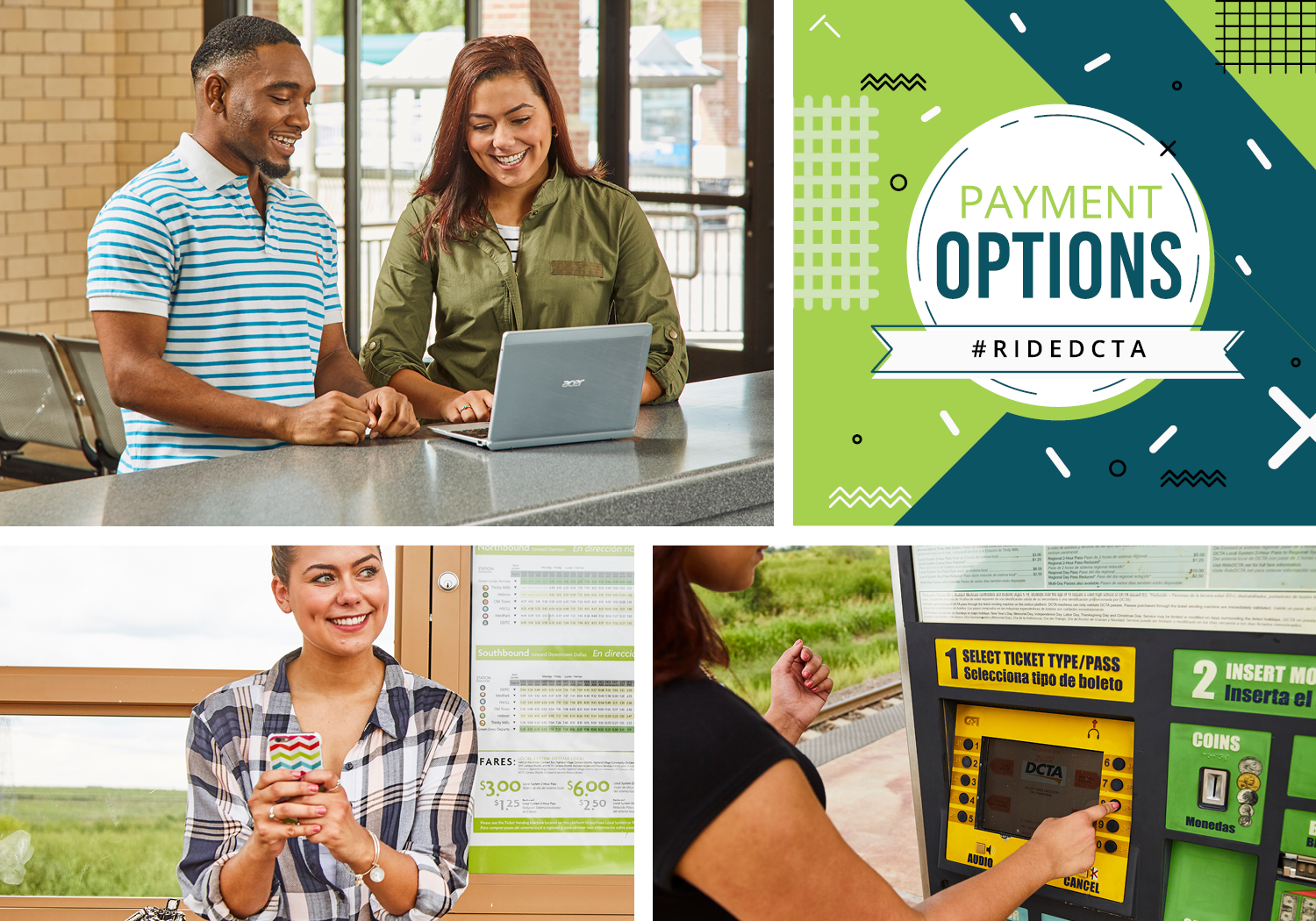 Want to ride DCTA but not sure where to purchase your fare? Or simply want to know your options? Below are DCTA's top three ways riders can pay for their trip and utilize contactless payment during COVID-19. Make sure you read to the end to learn ways to #RideDCTA FREE!
Download the GoPass® App
The GoPass® App is loaded with amazing features like real-time trip planning tools and integrated maps. You can even reload with cash without a need for a credit/debit card to simplify your next trip and have a contactless experience while you safely #Ride DCTA!
HOW IT WORKS
Step 2: Register your device within the app
Step 3: Purchase tickets
Step 4: Activate tickets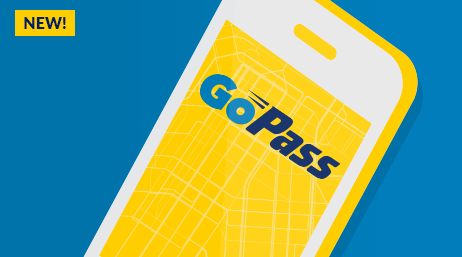 All tickets are delivered to your phone as "Not Yet Activated." You can purchase tickets up to 60 days in advance of using them. You must activate your ticket before boarding and show the ticket on your smartphone to the bus driver or fare enforcement officer when required.
Visit DCTA's Online Store
Aside from using the GoPass® App, DCTA's online store is a great way to keep the contactless payment streak! Just click on the fare pass you want, add it to your cart and go to checkout to finalize your order and get your fare in the mail! You can also read our blog below to learn more about contactless options you can use when you ride.
Purchase Fare at a Ticket Vending Machine
On the go and forgot to purchase fare? Last-minute fare purchases can also be made at ticket vending machines (TVMs) located at each of our five DCTA A-train stations and the Dallas Area Rapid Transit's (DART) Trinity Mills station:
Check out our handy fare chart below to learn where to buy the fare type you need!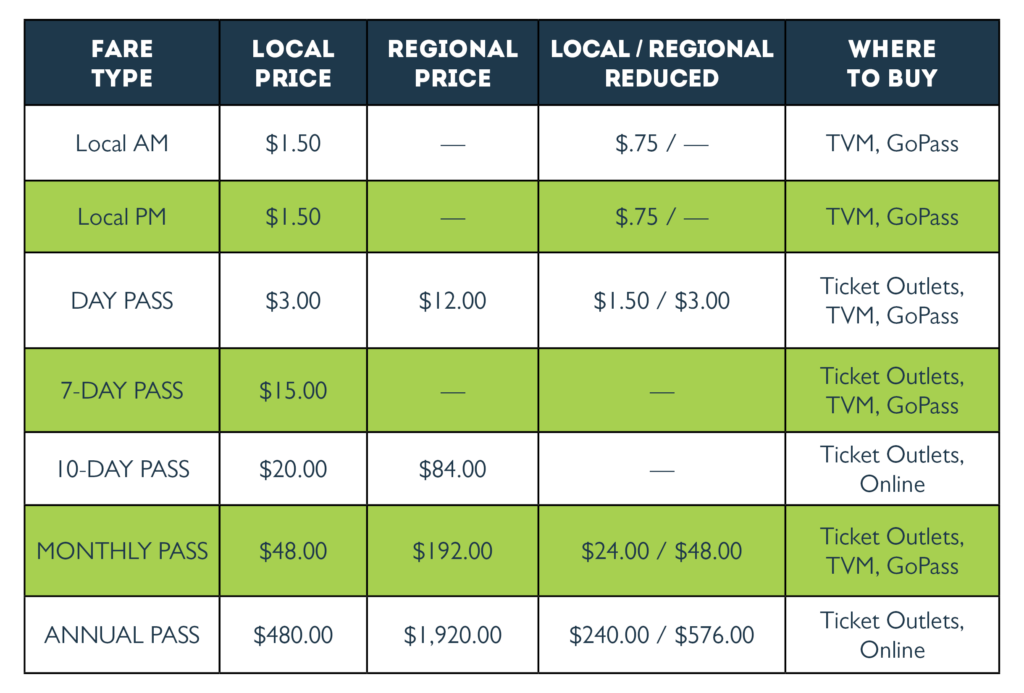 BONUS: DCTA Free Fare Zones & Free Fare Opportunities
FREE FARE ZONES
We offer free fare zones at specific A-train stations to help passengers get to high priority locations. If you need to travel between the Downtown Denton Transit Center (DDTC) and the MedPark station, as well as between the Hebron station and the Trinity Mills station you can ride the A-train for FREE!
FREE FARE OPPORTUNITIES
Even better news, we offer complimentary transportation for those who meet at least one of the following criteria:
Sworn peace officer in uniform or with a visible badge
Children under five with a fare-paying adult
Denton County active jurors with a valid juror summons or current juror badge
ADA-certified riders with valid IDs (excluding Access service)
University of North Texas (UNT) IDs accepted on UNT Campus Shuttle and Denton and Lewisville Connect in lieu of fare
If you have questions regarding DCTA's free fares, please contact customer service at 940-243-0077.
Let us know in the comment section below what is your favorite way to pay when you #RideDCTA!
---
Sign up for Updates
"*" indicates required fields