Rider Tips
Top Reasons to Ditch Your Car on World Car Free Day
September 22, 2017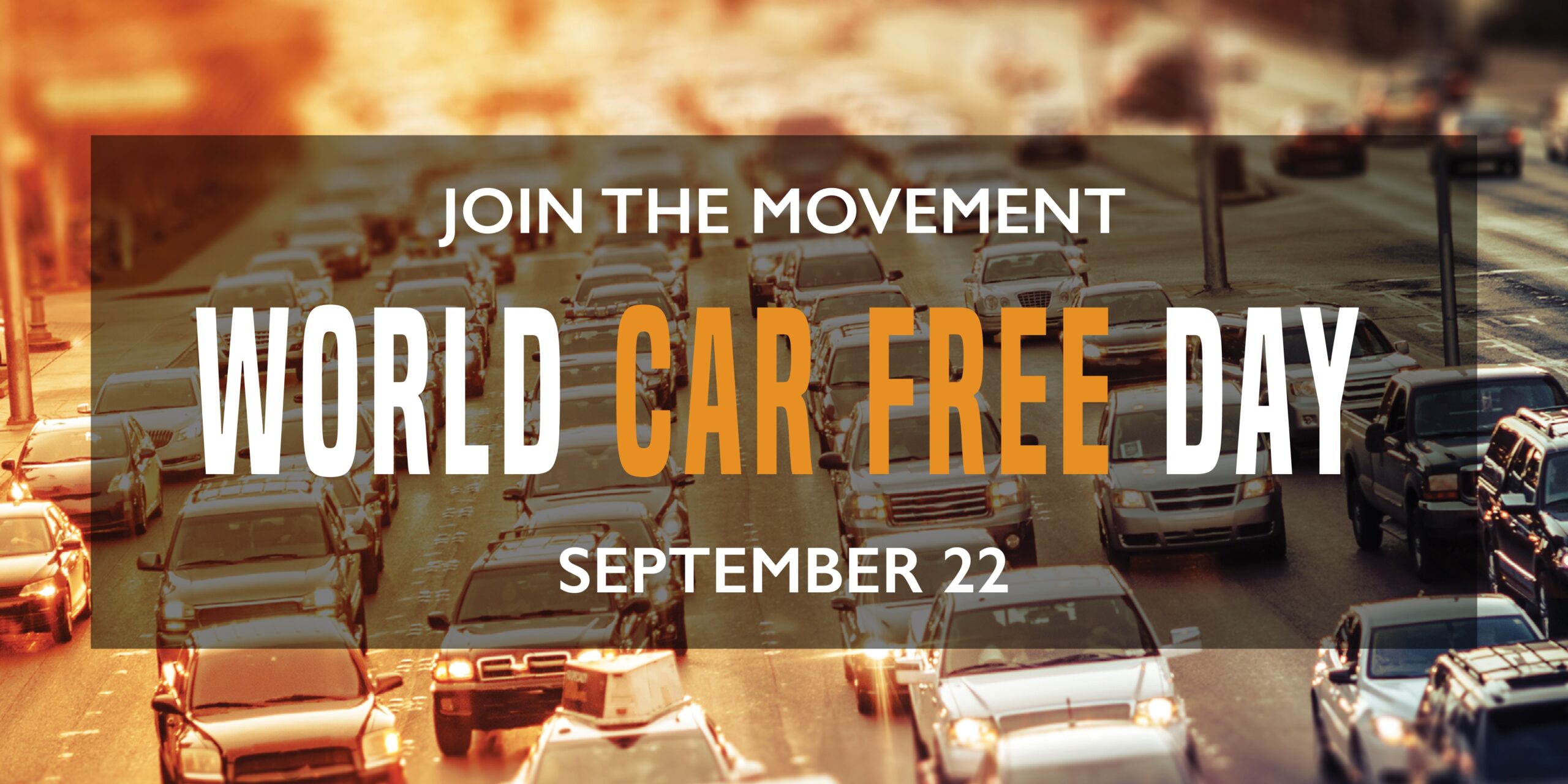 As some of you may know, today is World Car Free Day! For those of you who don't, World Car Free Day is organized in cities across the globe with the common goal of reducing the number of cars on the streets. So today, ditch your car and discover what it's like to hear, feel and see a world without cars. Many informal car free days were organized in the 1990's, but the first official Global Car Free Day took place in 2000. Many big cities, like Bogota and Jakarta, close their central roads on this day and fill them with walking and cycling events, and smaller car-free events take place around the world.
Now that you know about World Car Free Day, join the movement and check out our list of why you should ditch your car and celebrate with others across the globe:
Have an Adventure: Public transportation is a great option to avoid the hassle of traffic and experience a great new adventure with your family and friends! At DCTA, we strive to provide various transit services such as the A-train, Connect Bus, Campus Shuttles, Highland Village Connect Shuttle more to take you on your next adventure!
Save more Money: Leaving your car at home saves you gas money as well as protecting your bank account from maintenance fees, service charges, toll tags, and other expenses that accompany driving. There are many other options awaiting you such as ridesharing aps like Uber or Lyft, public transit, biking, walking and more.
Improve your Health: Adding just a few extra minutes of exercise to your day instead of driving your car can drastically improve your physical health. According to the American Public Transit Association (APTA), public transportation results in more walking which reduces your risk for health problems such as heart disease, diabetes, obesity and more. It also contributes to cleaner air which lessens the risk for getting lung cancer, asthma, or other related health problems. Imagine what a day of walking, biking, taking public transit or a combination of those could do for you! These forms of transport can also help you avoid the stress of sitting in traffic and of parking! You can enjoy your travel time engaging in any activity you please and not have to worry about the parking fees when you arrive.
Discover your Community: Many people commute alone in a car to get to the places they desire. If you ditch your car, and bike or ride DCTA; you become more immersed in your community for a day and you may be surprised by the people you meet and things you find!
Set a Positive Example: Show your family and friends why getting outside is fun, even without a car! Set an example for the future generations that cars are not the only thing that are still in style. Sciencing reports that car emissions are one of the major causes of global warming; Not only do these emissions effect our air quality, but they harm our water and soil as well. If there are less cars on the road that means that there are less harmful emissions affecting our world!
We hope that you choose to spend your World Car Free Day riding DCTA! You can find our A-train and bus route and schedules here. Tell us in the comment section below why you plan to ditch your car!
---
Sign up for Updates
"*" indicates required fields