Features and Profiles
Why I Ride – Amelia Hedrick
February 22, 2017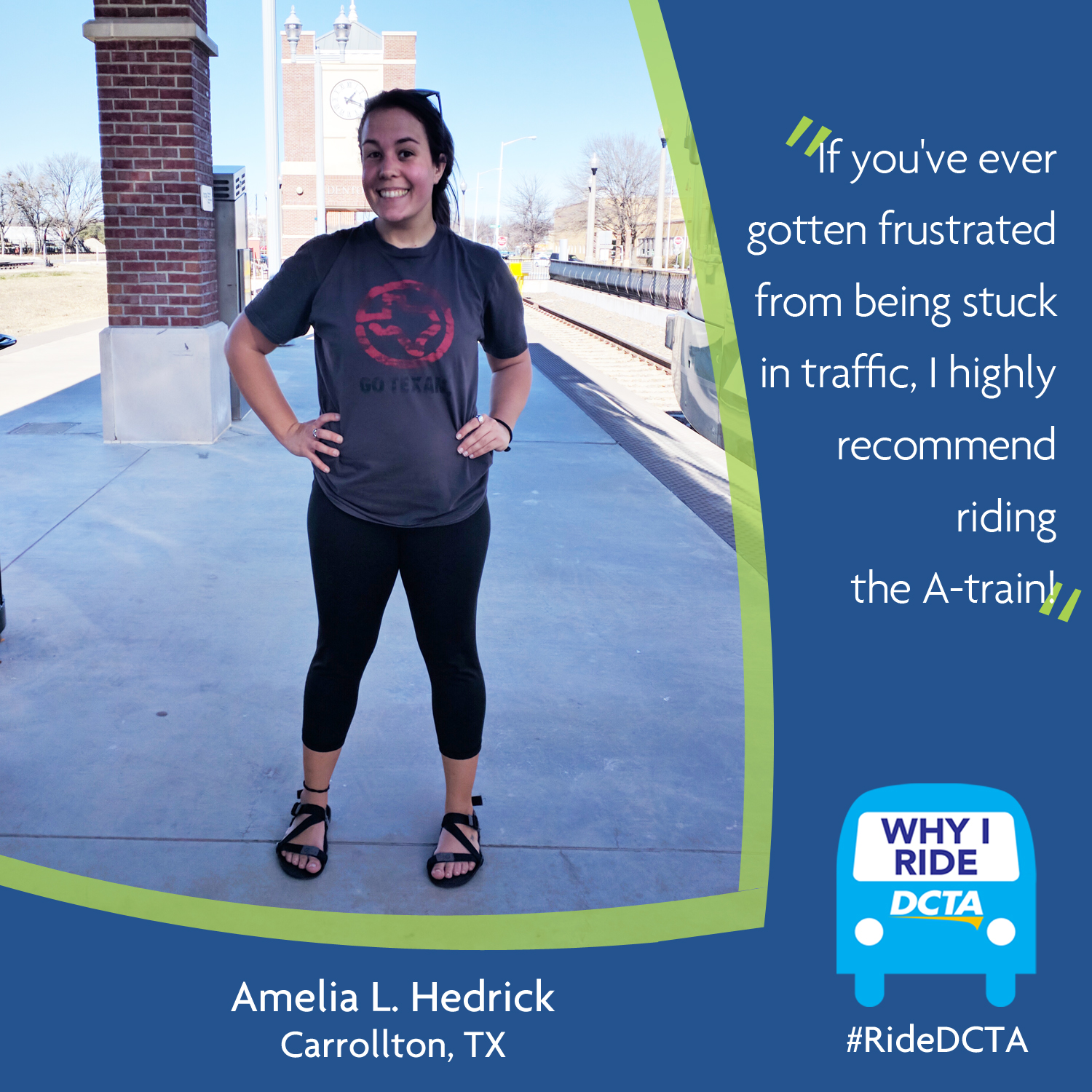 Amelia L. Hedrick of Carrollton is a college student who enjoys being able to use our services to commute! See what else she had to say about us:
Q: What do you enjoy the most about riding DCTA?
A: I love the convenience and ease of learning the schedule. Not having to drive is one less thing I have to worry about! The staff is always nice and I feel safe when I ride DCTA.
Q: What are some of your favorite things to do while riding DCTA?
A: I listen to music, study and read!
Q: Do you have any advice to offer about riding DCTA to passengers and non-passengers?
A: My advice to non-passengers, especially commuting to Texas Woman's University (TWU) or University of North Texas (UNT), is if you've ever gotten frustrated from being stuck in traffic, I highly recommend riding the A-train!
Q: Is there anything you'd like to share about yourself?
A: I'm a perpetual student and for my first two years in college I lived in a dorm. I commute now using the A-train service and it has made my life easier! I look forward to my train rides the mornings I have classes.
Thanks for sharing with us! Why do you ride DCTA? Tell us here for a chance to win a 10-pack of regional day passes!
---
Sign up for Updates
"*" indicates required fields