Rider Tips
Community Partner Spotlight: Highland Village Business Association
May 20, 2016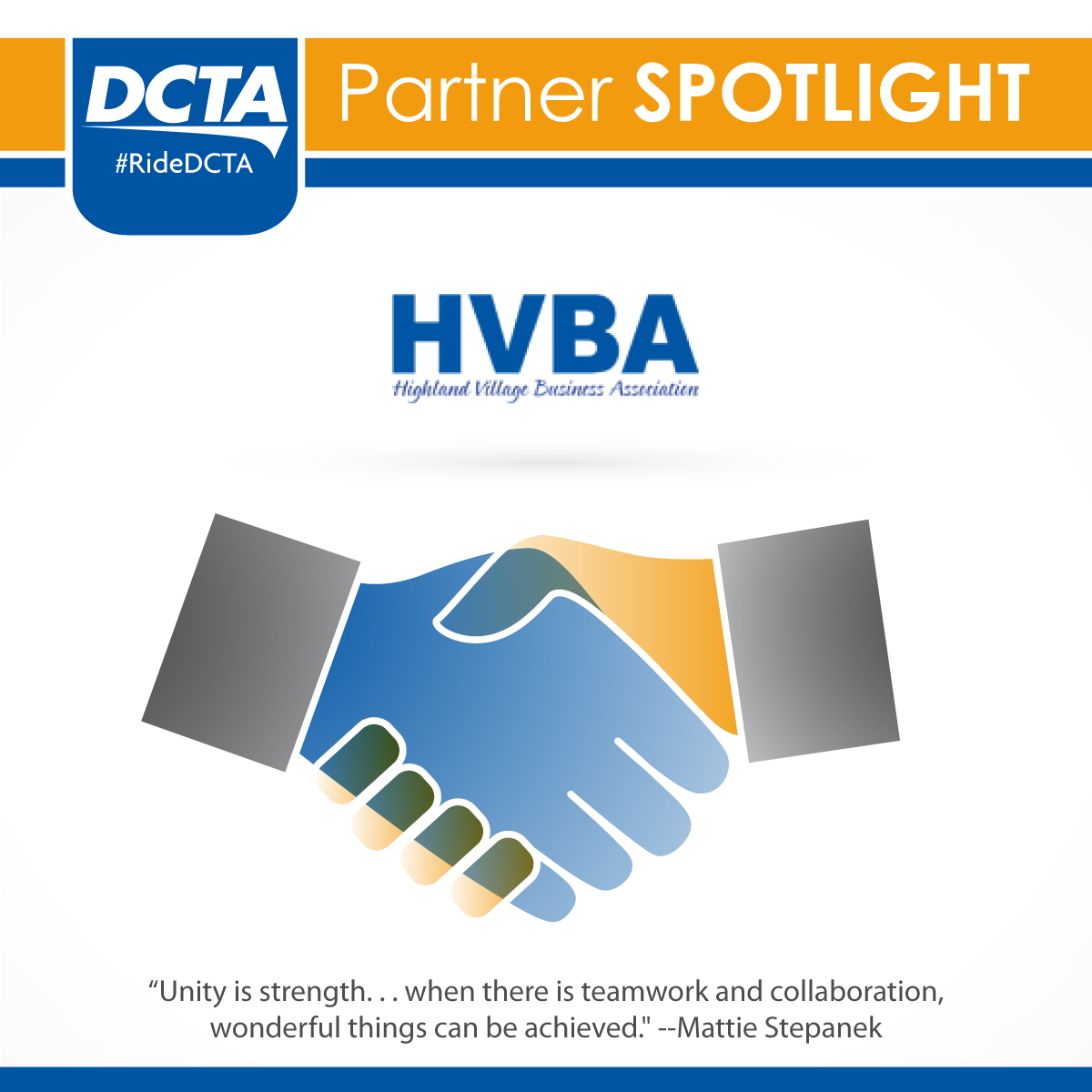 DCTA is proud to be a member of the Highland Village Business Association (HVBA). The HVBA is the City's version of a chamber of commerce and promotes awareness of local business. Hosting quarterly luncheons and community breakfasts, the HVBA allows members to network and share resources to make Highland Village a thriving place to live, work, and do business. They also do frequent ribbon cuttings for new members.
We're grateful for the staff at the HVBA, who has recently helped us launch and promote our new bus service in Highland Village. In case you've missed it, we started a peak-hour commuter service called Connect Shuttle, which boasts stops at many Highland Village hot spots. We also improved our demand-response bus service, now called Community On-Demand.  With as little as a two-hour notice, we can take you from curb to curb anywhere within the Highland Village Zone.
We love the work that the HVBA is doing in our community. They support our local economy and help improve the way we all do business. And the great part is that the 20-year-old organization doesn't charge dues. Instead, they exist as a free resource to connect businesses to one another through their 800 strong contact database. Their website also guides residents and visitors alike to places to eat, play, and shop. To learn more or become a member, visit www.thehvba.com.
---
Sign up for Updates
"*" indicates required fields