Features and Profiles
Why I Ride – Caitlin Edgar
November 29, 2017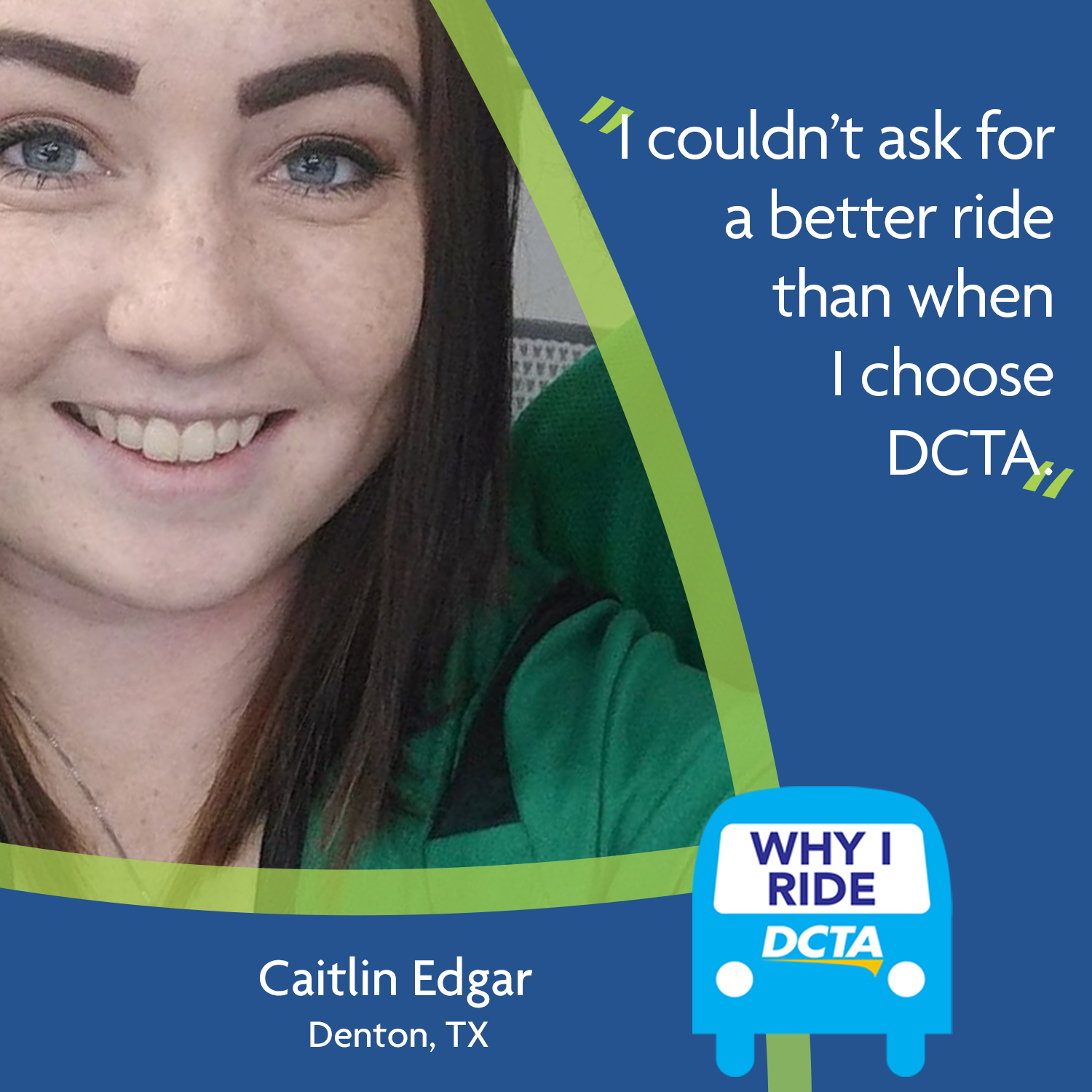 Whether it's making her way to a Stars game or trying to help the environment, Caitlin Edgar of Denton makes sure to use DCTA for her adventures! Here's why Caitlin rides DCTA to get all over North Texas.
Q: Is there anything you'd like to share about yourself?
A: I work for Denton County Friends of the Family, and in my free time I enjoy taking the A-train to Trinity Mills to take the Dallas Area Rapid Transit (DART) Green Line to Dallas Stars games.
Q: What are some of your favorite things to do while riding DCTA?
A: My favorite thing to do while riding DCTA is being able to be on my cellphone because I do not have to worry about driving or traffic laws.
Q: What do you enjoy the most about riding DCTA?
A: When riding with DCTA, you get the opportunity to commute with your community. Riding together means that we are helping the environment and even avoiding traffic. DCTA has the highest quality in comfort on their modes of transportation. I couldn't ask for a better ride than when I choose DCTA!
Q: Do you have any advice to offer about riding DCTA to passengers and non-passengers?
A: Ride DCTA more! It is cheap, affordable, and all of its facilities are well-maintained and clean.
Thanks for sharing with us! Why do you ride DCTA? Tell us here for a chance to win a 10-pack of regional day passes!
---
Sign up for Updates
"*" indicates required fields