Features and Profiles
Why I Ride DCTA – Christy Love
January 27, 2016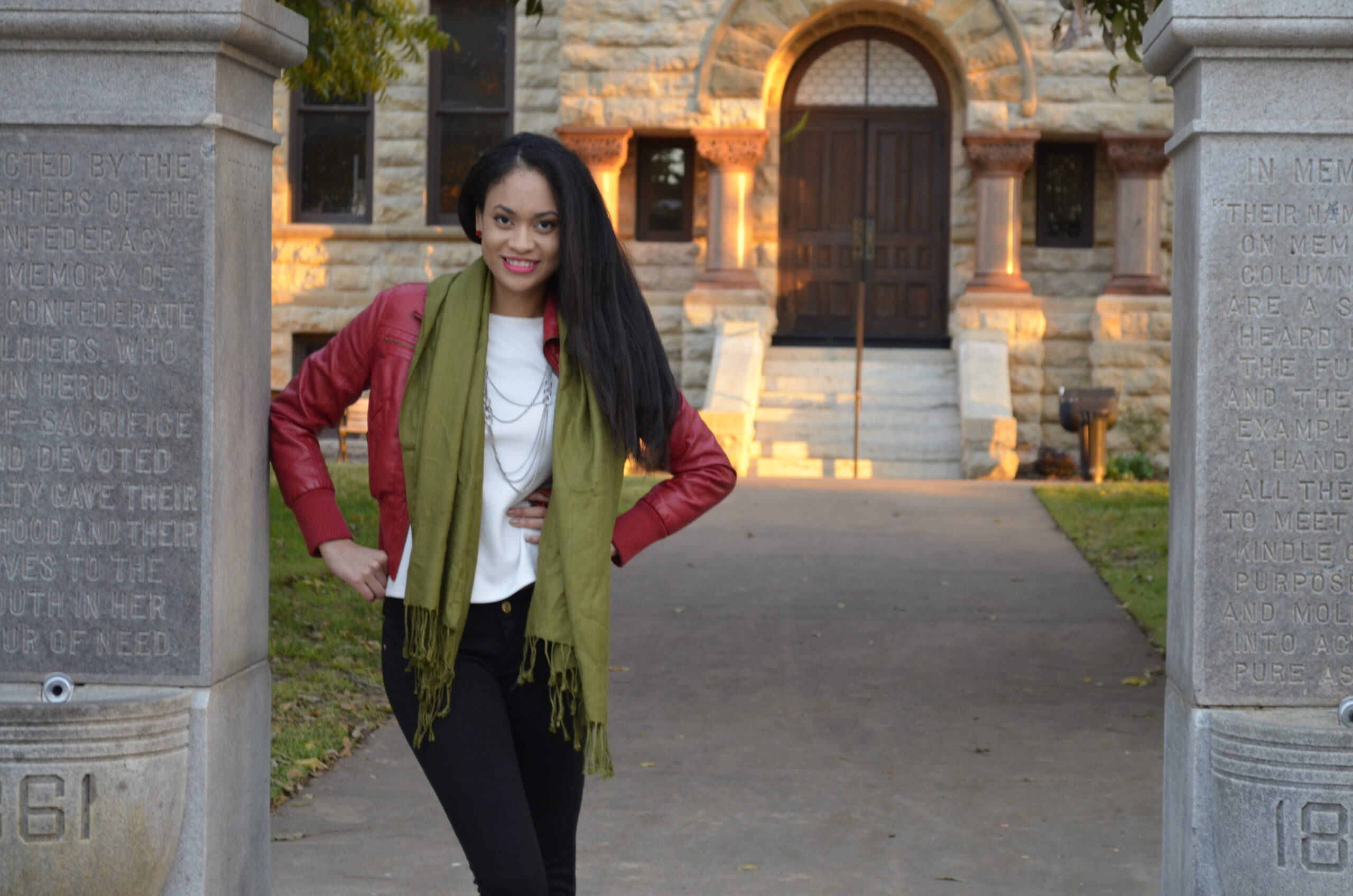 Christy of Denton enjoyed DCTA while she was a student at UNT. See what else she had to say about us:
Q: What do you enjoy the most about riding DCTA?

A: Having the option to ride to work,  work in Dallas.

Q: What are some of your favorite things to do while riding DCTA?

A: Listen to music, and sometimes I sleep on the train.

Q: Do you have any advice to offer about riding DCTA to passengers and non-passengers?

A: Always check Google Maps if you're not sure when DCTA will arrive. It gives a live estimate of when the train or bus will arrive. Also download the DCTA or DART app for Dallas if you can't access a ticket kiosk.

Q: Is there anything you'd like to share about yourself?

A: I just graduated from UNT, and I use to take the UNT Shuttle and the DCTA buses when I was a student. I began to take the A-train to Dallas during my last semester, and I'm thankful I did because now I know tips on how to get around the DFW Metroplex on public transportation.
Thanks for sharing with us! Why do you ride DCTA? Tell us here for a chance to win a 10-pack of regional day passes!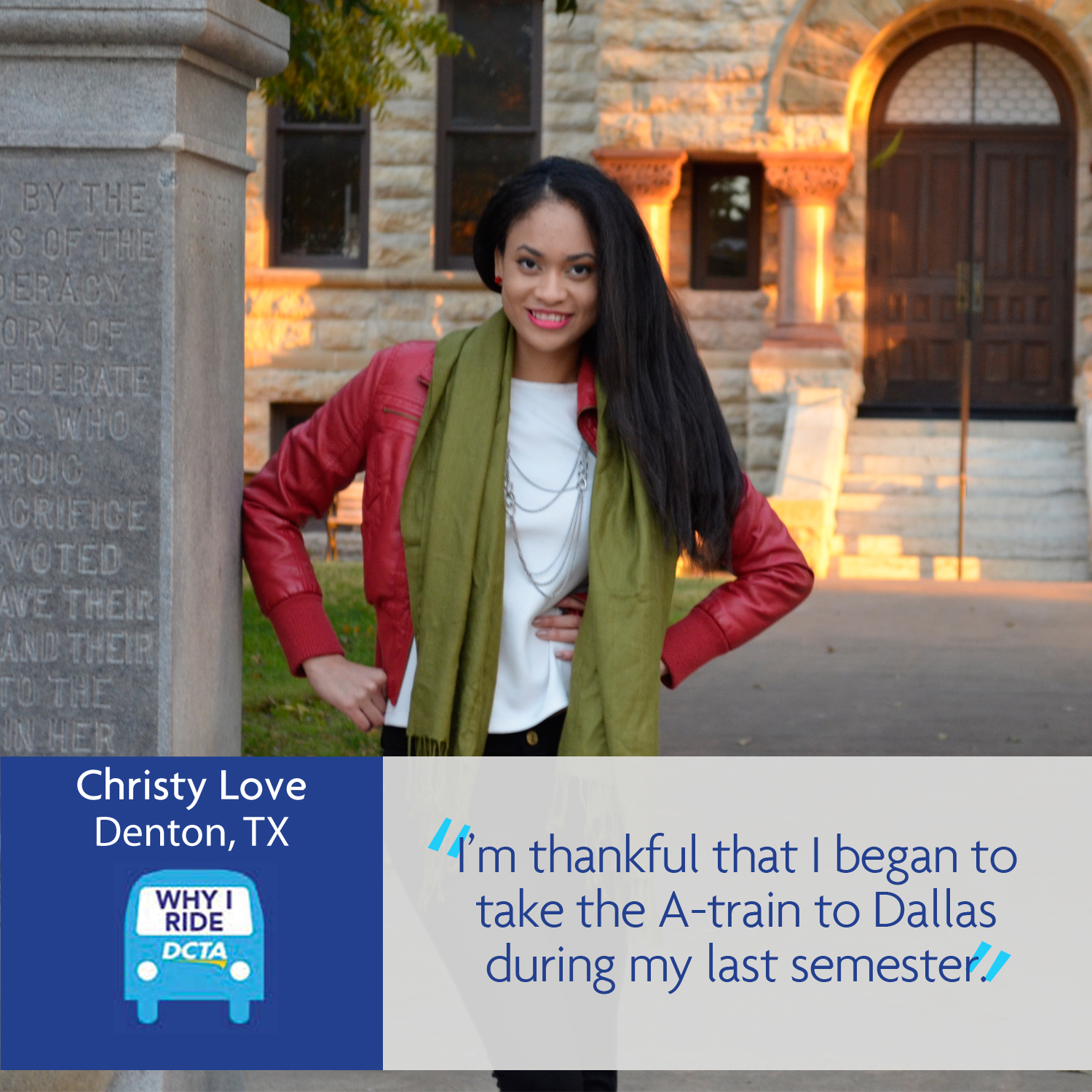 ---
Sign up for Updates
"*" indicates required fields