Features and Profiles
Why I Ride DCTA – Bob Davis
December 24, 2015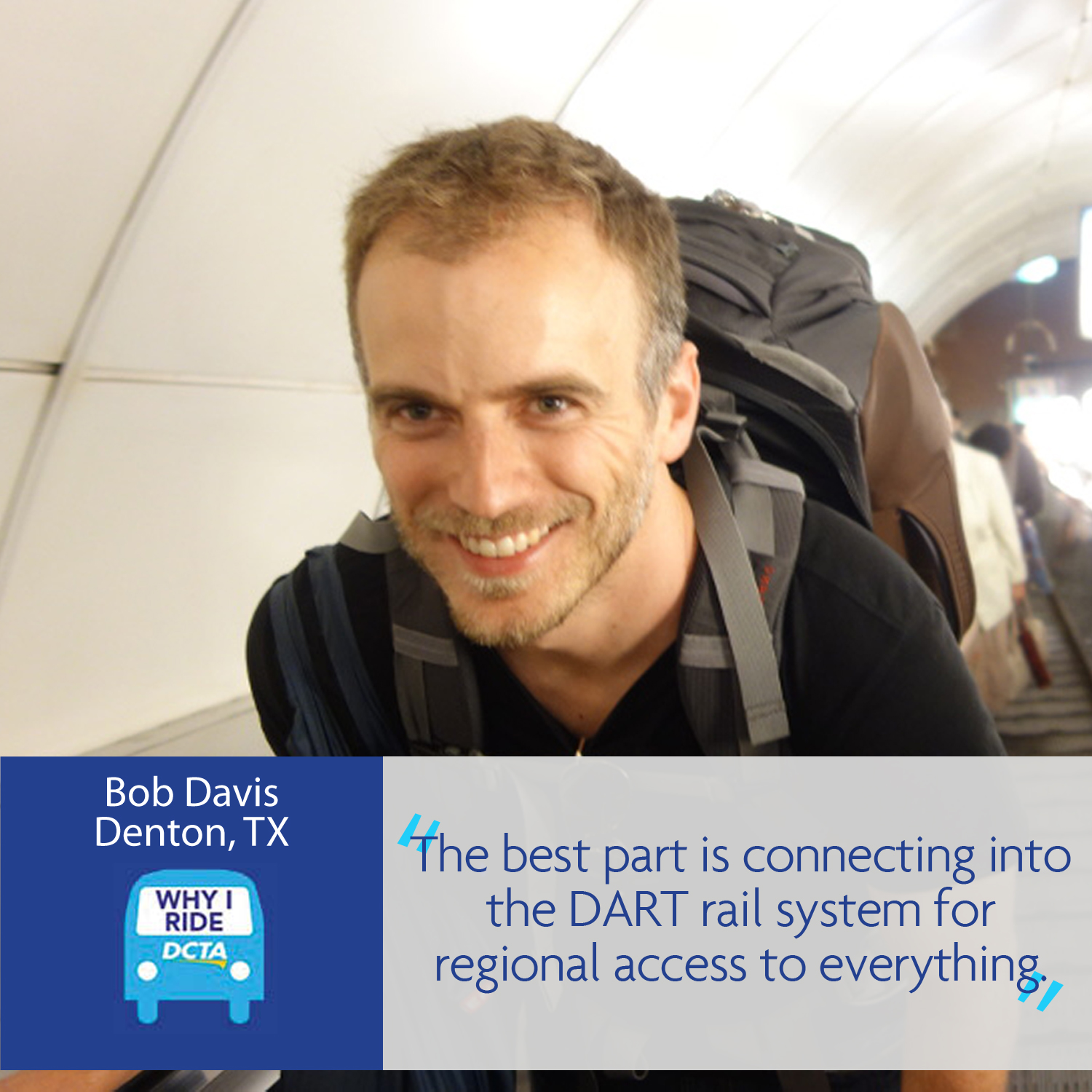 Bob of Denton likes to connect to all of DFW by riding our A-train. See what else he had to say about us:
Q: What do you enjoy the most about riding DCTA?

A: The best part is connecting into the DART rail system for regional access to everything.

Q: What are some of your favorite things to do while riding DCTA?

A: I'll usually tinker with my smart phone to catch up on emails, social media, texts, etc. This would be impossible while driving.

Q: Do you have any advice to offer about riding DCTA to passengers and non-passengers?

A: The price is right, and rapid development is happening all along DCTA and DART rail stations adding new destinations all the time. Be sure to check your connections though!  Not every greenline train matches up with a DCTA train!
Thanks for sharing with us! Why do you ride DCTA? Tell us here for a chance to win a 10-pack of regional day passes!
---
Sign up for Updates
"*" indicates required fields