Features and Profiles
Why I Ride DCTA – Cheryl Tomlinson
June 10, 2015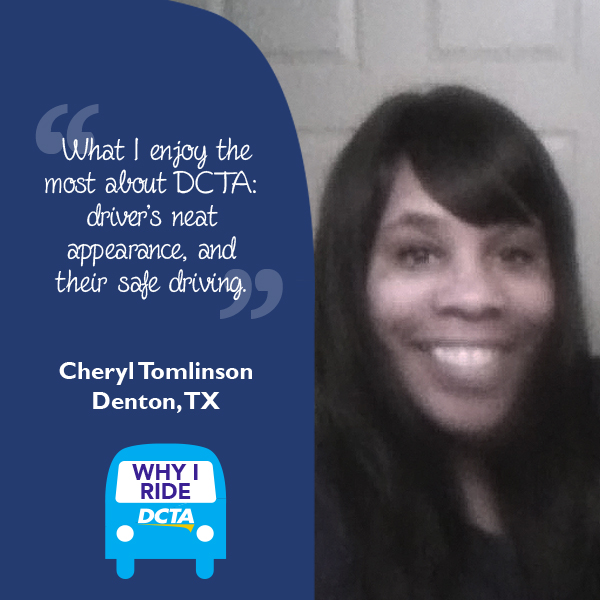 Cheryl of Denton takes the Connect buses to work, shopping and other appointments. Here's what else she had to say about DCTA:
Q: What do you enjoy most about riding DCTA?

A: What I enjoy the most about DCTA: on-time schedule pickup, affordable fare, driver's neat appearance, and their safe driving.

Q: Do you have any advice about riding DCTA to passengers and non-passengers?

A: Before going to your seat have your fare ready, and know your schedule.

Q: What are some of your favorite things to do while riding DCTA?

A: Watch for my stop, talk when spoken to and look at different things on my cell.
Thanks for sharing with us! Why do you ride DCTA? Tell us here for a chance to win a 10-pack of regional day passes!
---
Sign up for Updates
"*" indicates required fields