Features and Profiles
Why I Ride DCTA – Frank Franco
February 24, 2016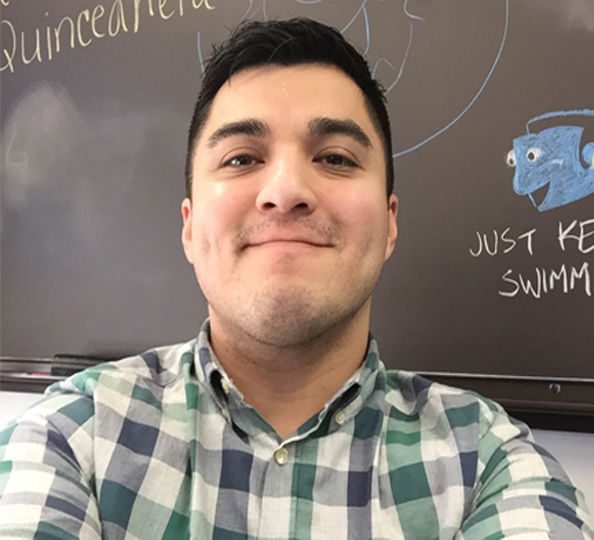 Frank Franco enjoys catching up on his favorite podcasts while riding DCTA. See what else he had to say about us:
Q: What do you enjoy the most about riding DCTA?

A: What I enjoy about DCTA is how easy it is to get on and travel. I'm a college student at the University of North Texas (UNT), and with having to juggle classes and an internship, I like to know someone's got my back to get to the place I need to be. The A-train and the buses around town are a god-send! Thanks!

Q: What are some of your favorite things to do while riding DCTA?

A: Reading and catching up with my favorite podcasts, and not having to deal with traffic!

Q: Do you have any advice to offer about riding DCTA to passengers and non-passengers?

A: Download the app. It is super easy to use.

Q: Is there anything you'd like to share about yourself?

A: I'm a college student trying to win at life.
Thanks for sharing with us! Why do you ride DCTA? Tell us here for a chance to win a 10-pack of regional day passes!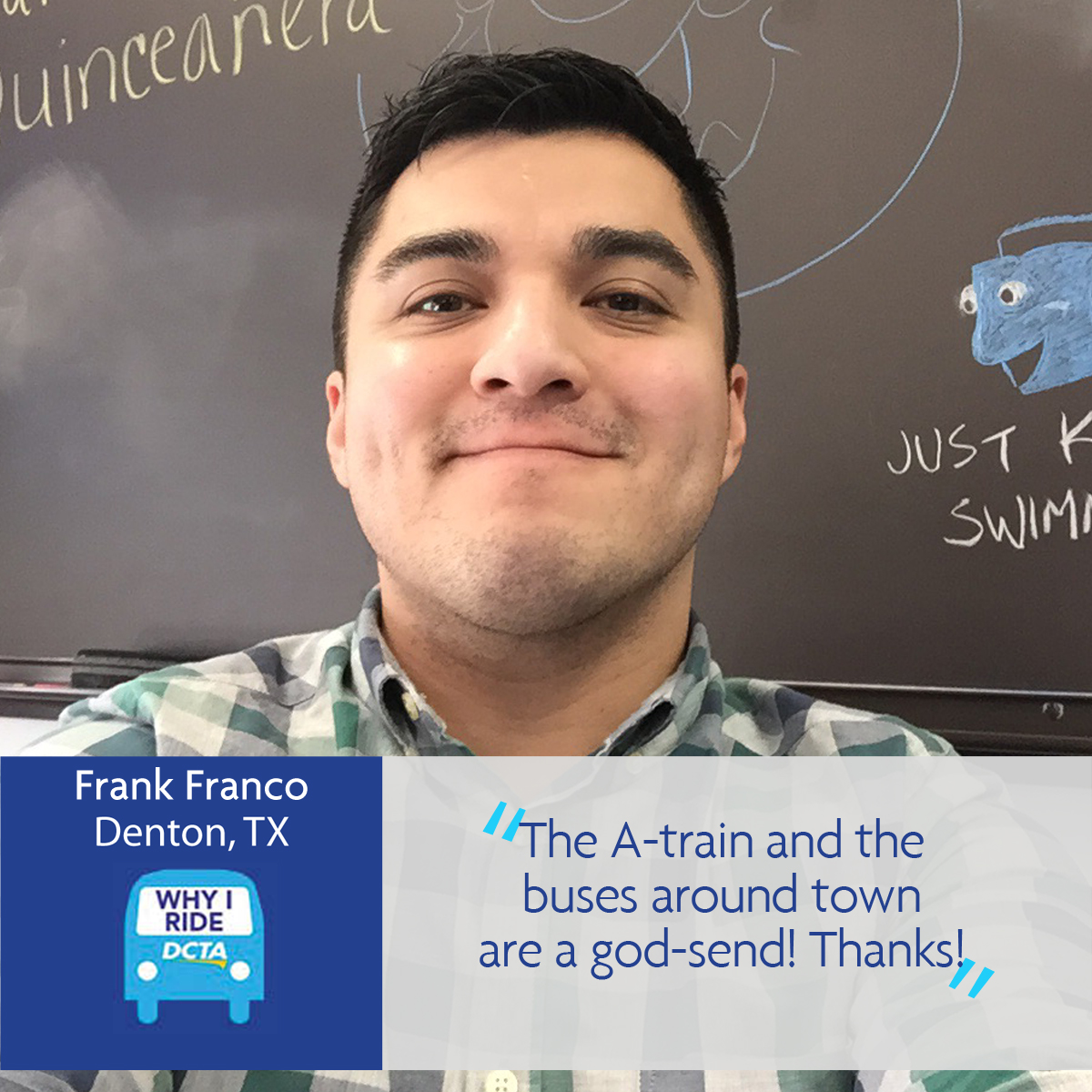 ---
Sign up for Updates
"*" indicates required fields