Features and Profiles
Why I Ride DCTA – Kim Hawk
January 14, 2015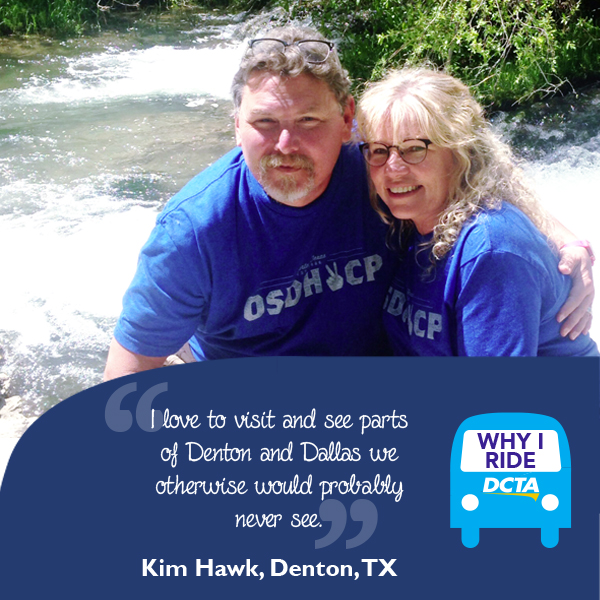 Kim Hawk of Denton frequently takes the A-train into Dallas to go to events. Here's what she had to say about DCTA:
Q: What do you enjoy most about riding DCTA?

A: We most enjoy a stress-free ride into Dallas. Getting to visit while traveling in comfort, knowing we could be sitting on 35 worrying about being late. We use the train any and every time we can!

Q: Do you have any advice about riding DCTA for passengers and non-passengers?

A: If you use GoPass, make sure you swipe it before you get on the train and take your charger with you. 
Thanks for sharing with us Kim! Why do you ride DCTA? Tell us here for a chance to win a 10-pack of regional day passes!
---
Sign up for Updates
"*" indicates required fields