Features and Profiles
Why I Ride DCTA – Stefanie Houseman
August 26, 2015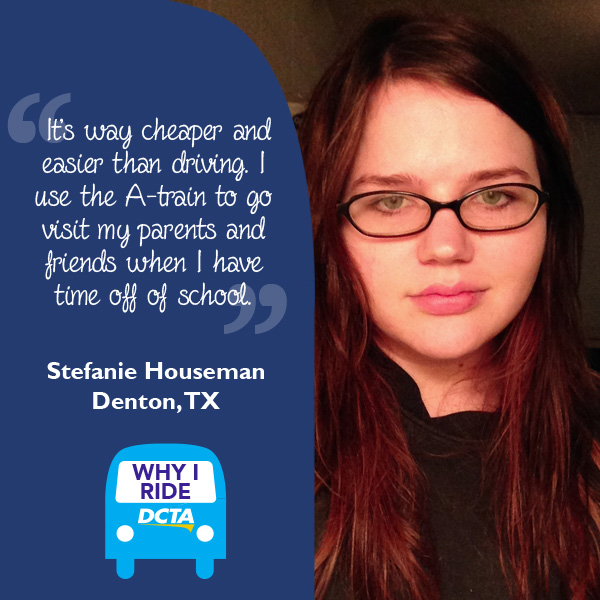 Stefanie of Denton rides the A-train to get around the DFW Metroplex. See what she had to say about us:
Q: What do you enjoy most about riding DCTA?

A: It's way cheaper and easier than driving. I use the A-train to go visit my parents and friends when I have time off of school.

Q: What are some of your favorite things to do while riding DCTA?

A: I like to listen to music or podcasts while I'm riding. Sometimes I just like to watch out the window as everything passes by. It gives me some time to think.

Q: Do you have any advice to DCTA passengers and non-passengers?

A: I don't really have any advice except know where you're going! Doing a little research about where the buses and train goes before you leave will help.
Thanks for sharing with us! Why do you ride DCTA? Tell us here for a chance to win a 10-pack of regional day passes!
---
Sign up for Updates
"*" indicates required fields