Features and Profiles
Why I Ride – Jessica Rangel
November 23, 2016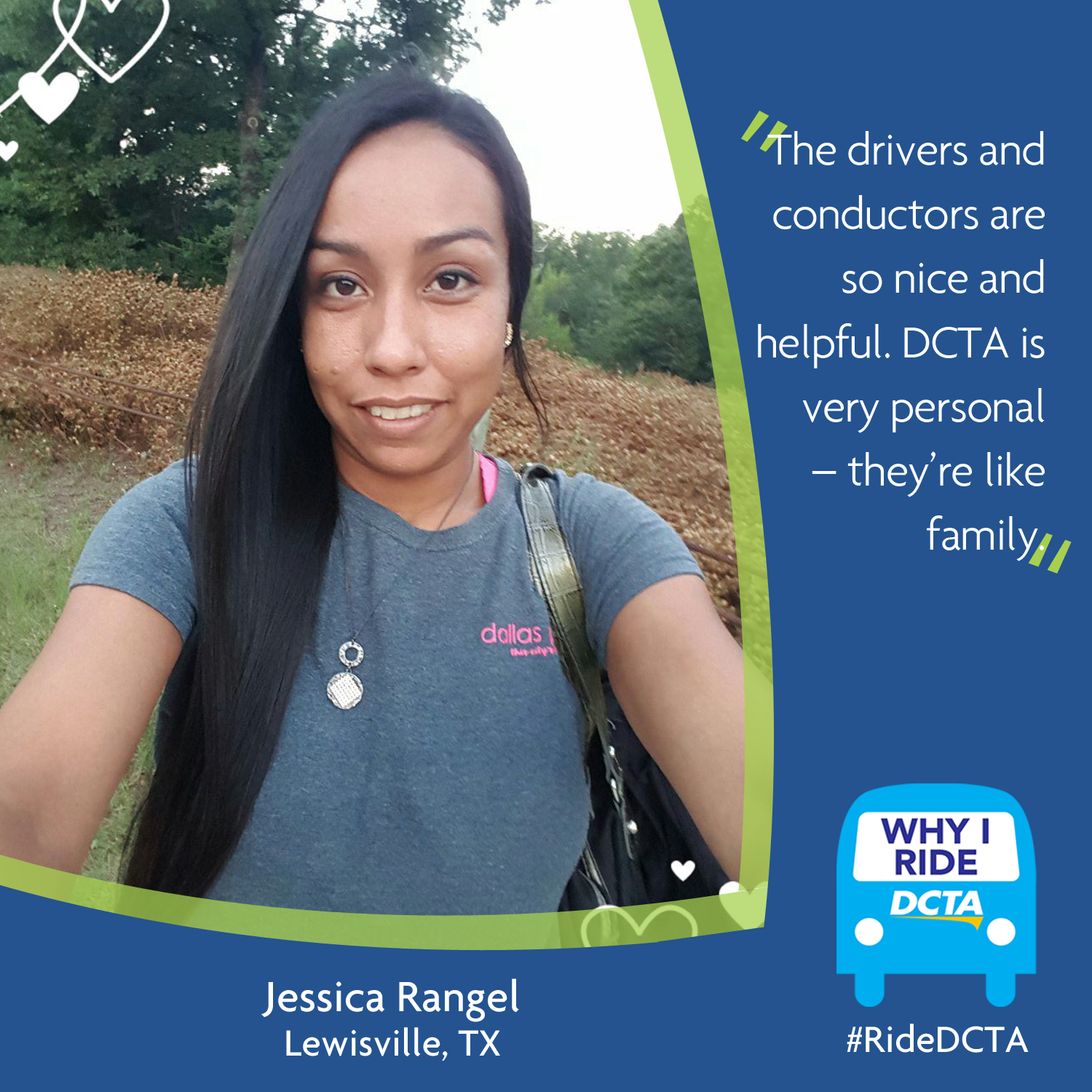 Jessica Rangel enjoys the great customer service that she receives while riding our services! See what else she had to say about us:
Q: What do you enjoy the most about riding DCTA?
A: The ability to get to work to provide for my family using DCTA is great. The drivers and conductors are so nice and helpful. DCTA is very personal – they're like family. They remember my schedule and address me by name. That really helps my experience!
Q: What are some of your favorite things to do while riding DCTA?
A: Looking outside at all of the scenery.
Q: Do you have any advice to offer about riding DCTA to passengers and non-passengers?
A: Check the schedules, arrive at your stops early and allow time for delays.
Q: Is there anything you'd like to share about yourself?
A: I am a delivery driver for a florist in Dallas. I commute a total of three to six hours a day five days a week. I am a mother of twin eight-year-old boys.
Thanks for sharing with us! Why do you ride DCTA? Tell us here for a chance to win a 10-pack of regional day passes!
---
Sign up for Updates
"*" indicates required fields