Features and Profiles
Why I Ride – John S.
May 31, 2017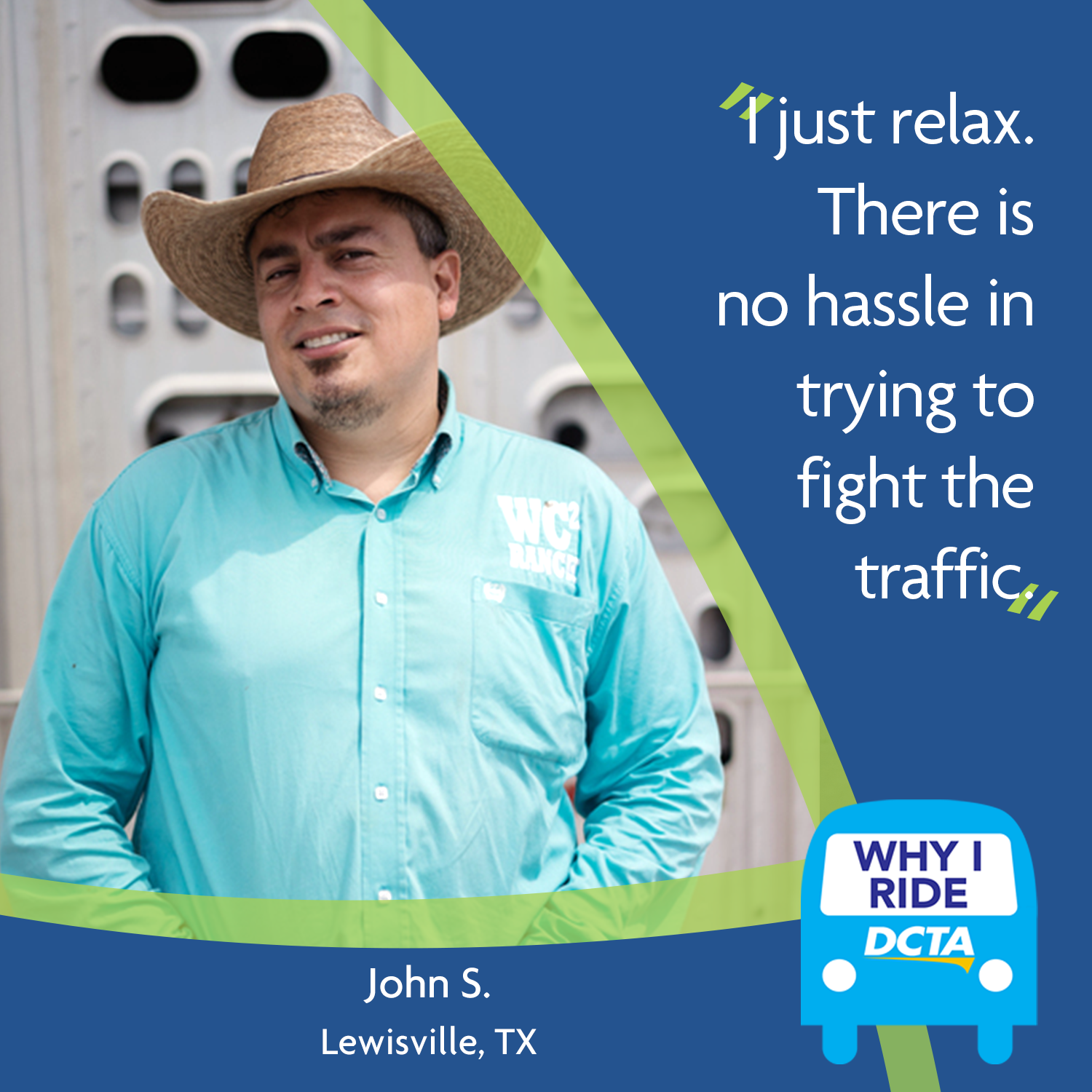 John loves using DCTA to get to work every day without the added stress of driving himself! Read more on why John likes riding DCTA:
Q: What do you enjoy the most about riding DCTA?
A: The A-train station is near my home in Old Town Lewisville, so it's just a bike ride away. With DCTA, I am able to transfer to the Dallas Area Rapid Transit (DART ) to get to work in downtown Dallas.
Q: What are some of your favorite things to do while riding DCTA?
A: I just relax. There is no hassle in trying to fight traffic!
Q: Do you have any advice to offer about riding DCTA to passengers and non-passengers?
A: The buses and A-train platforms are very clean and the staff is always very friendly.
Thanks for sharing with us! Why do you ride DCTA? Tell us here for a chance to win a 10-pack of regional day passes!
---
Sign up for Updates
"*" indicates required fields