Features and Profiles
Why I Ride – Kevin Roden
April 26, 2017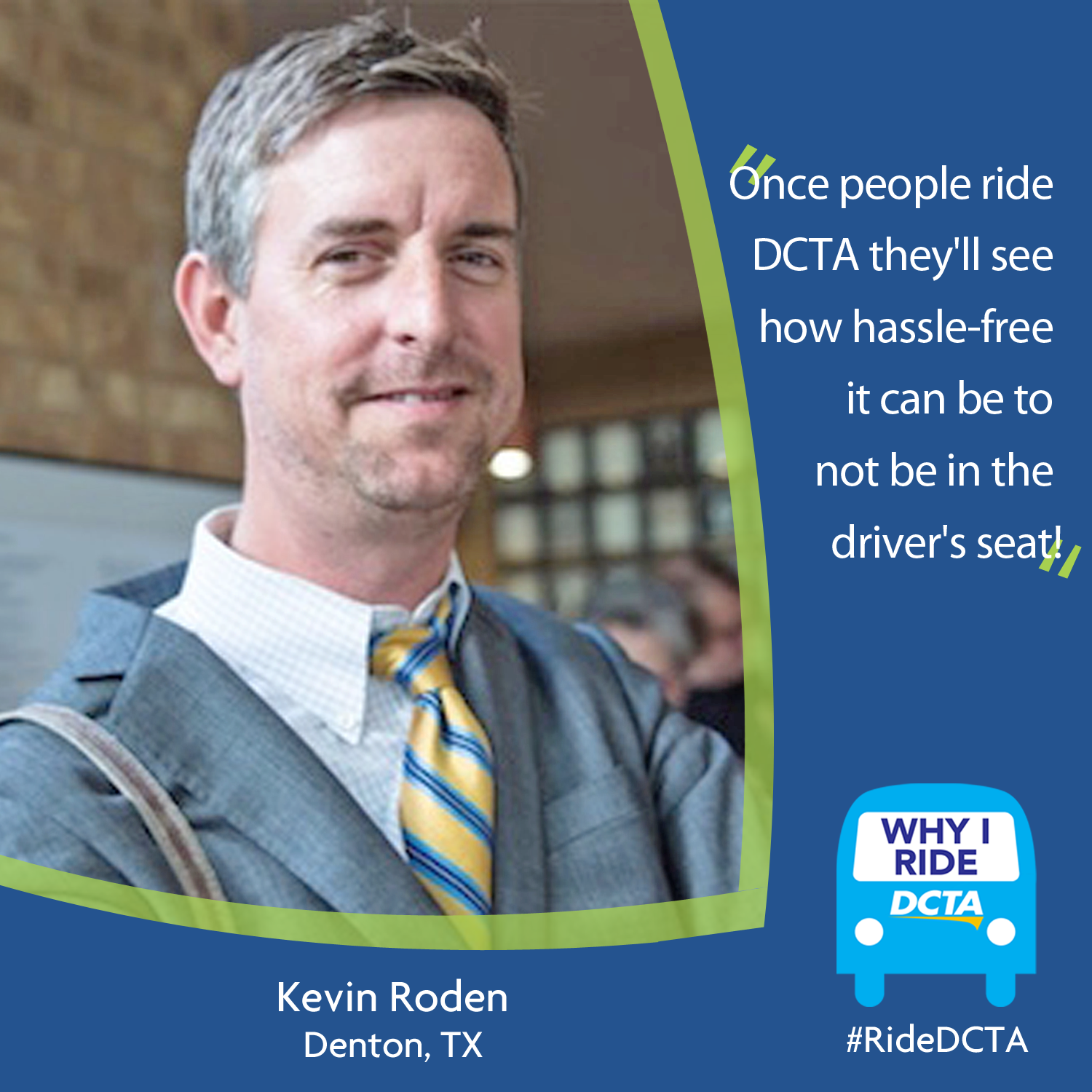 Kevin Roden of Denton enjoys being able to get around town using our services! See what else he had to say about us:
Q: What do you enjoy the most about riding DCTA?
A: I travel several times a week. Whenever possible, I take DCTA's A-train from downtown Denton to Love Field to catch my flight. It gives me a stress-free commute where I can read, do work, and prepare for my day without the hassle of driving on I-35E.
Q: What are some of your favorite things to do while riding DCTA?
A: Getting my inbox to zero!
Q: Do you have any advice to offer about riding DCTA to passengers and non-passengers?
A: I always encourage folks give DCTA a try at least once. Once they do, they'll see how hassle-free it can be to not be in the driver's seat. There's so much freedom with public transit.
Thanks for sharing with us! Why do you ride DCTA? Tell us here for a chance to win a 10-pack of regional day passes!
---
Sign up for Updates
"*" indicates required fields