Features and Profiles
Why I Ride – Luz Cantu
January 24, 2018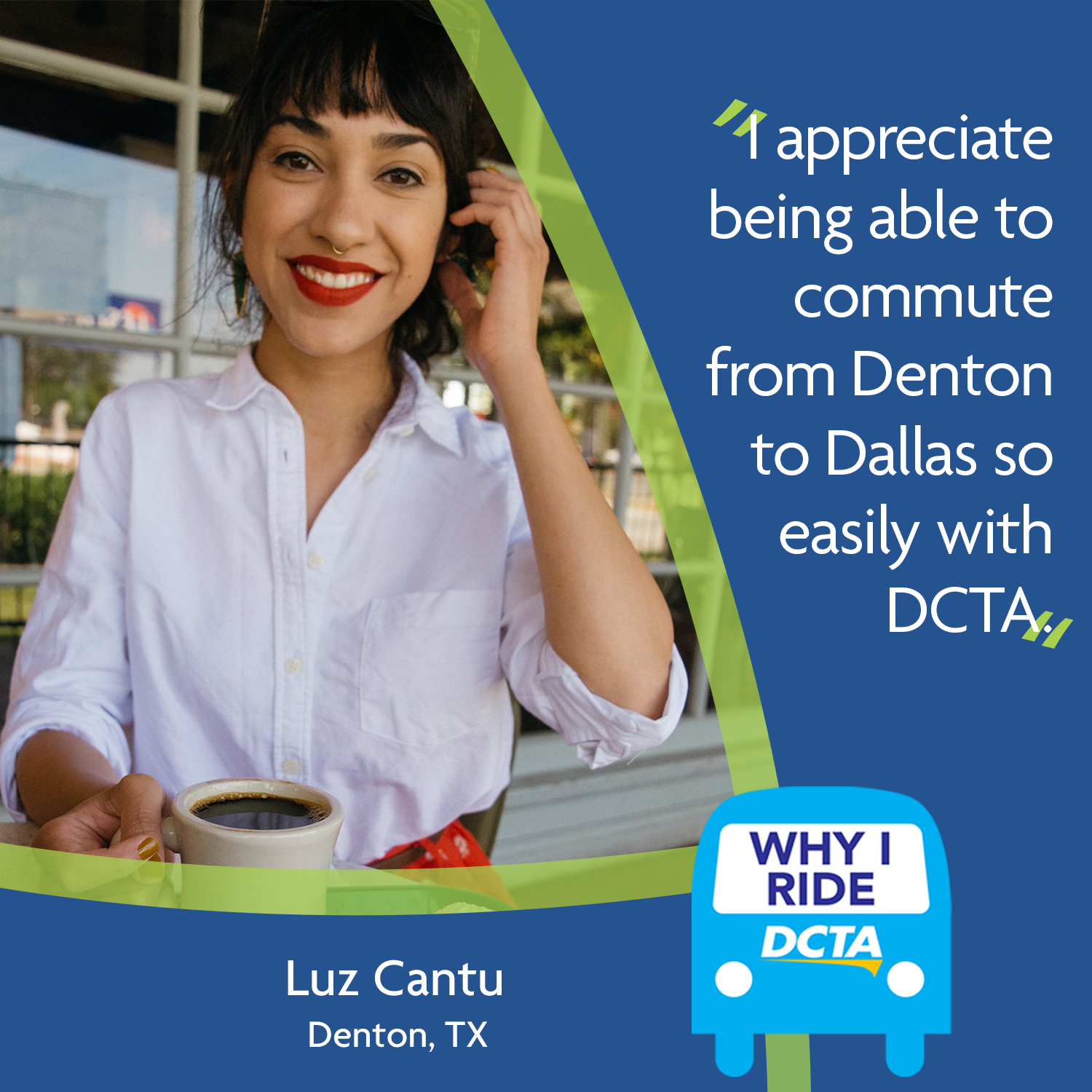 Between attending classes at the University of North Texas (UNT) and traveling across North Texas, Luz Cantu of Denton depends on DCTA to get to where she needs to go. See why Luz uses DCTA to get her around North Texas.
Q: Is there anything you'd like to share about yourself?
A: I'm currently a design management student at UNT and work as a graphic designer. I enjoy going to concerts, trying out new food and traveling in my spare time.
Q: What are some of your favorite things to do while riding DCTA?
A: Talking to the DCTA employees and other passengers is definitely one of my favorite things to do while riding DCTA. You never know what kind of interesting people ride!
Q: What do you enjoy the most about riding DCTA?
A: Since I don't have a car, I appreciate being able to commute from Denton to Dallas so easily with DCTA. I enjoy the ease of using the GoPass℠ mobile app and love the fact that I am able to travel such long distances using the A-train.
Q: Do you have any advice to offer about riding DCTA to passengers and non-passengers?
A: Plan your trip with Google Maps because the accurate A-train and bus schedules are on there. I typically plan a day ahead of time because I don't want to miss my ride!
Thanks for sharing with us! Why do you ride DCTA? Tell us here for a chance to win a 10-pack of regional day passes!
---
Sign up for Updates
"*" indicates required fields