Features and Profiles
Why I Ride – Rina Gallegos
March 29, 2017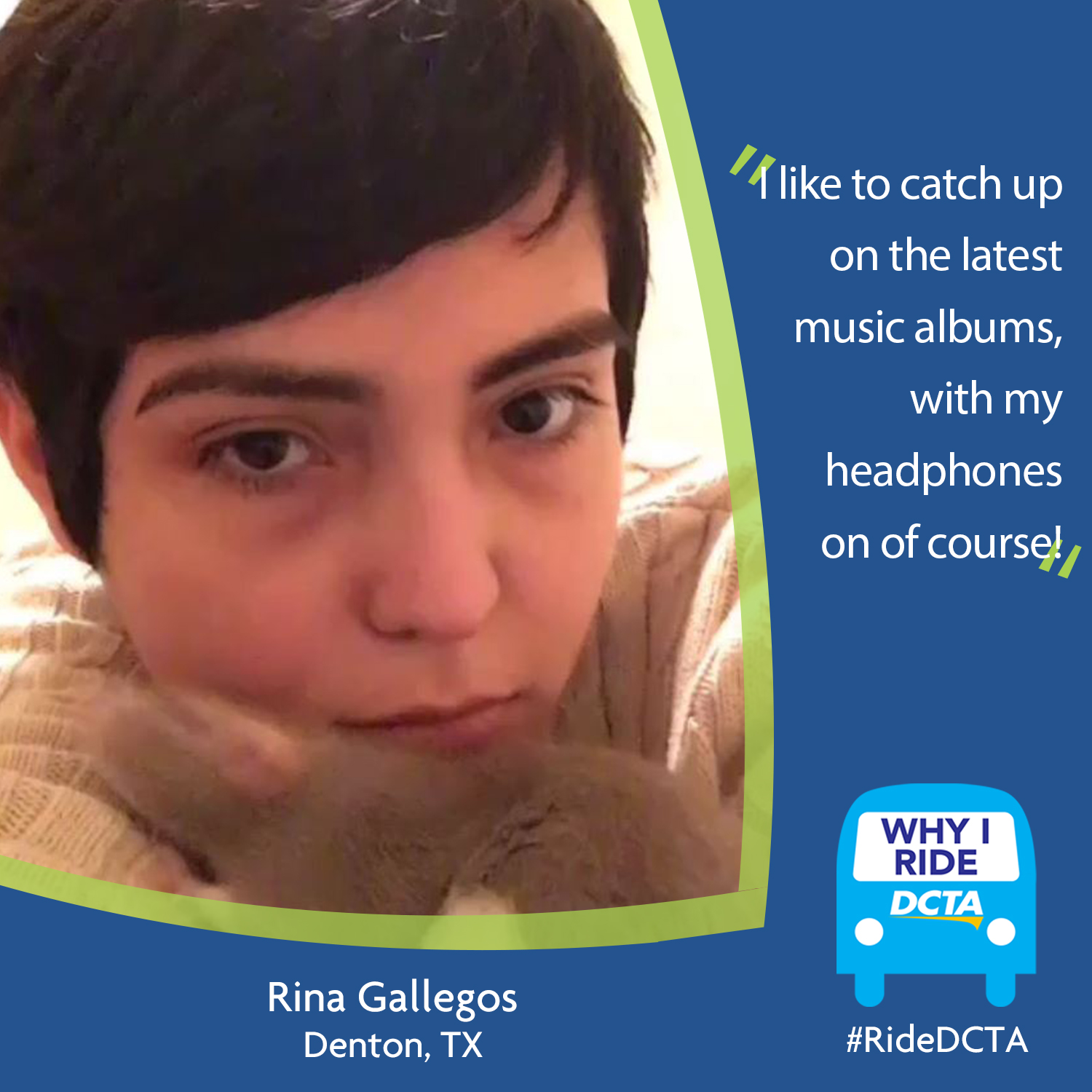 Rina Gallegos of Denton enjoys being able to get around town by using our services! See what else she had to say about us:
Q: What do you enjoy the most about riding DCTA?
A: Riding the Campus Shuttles and Denton Connect routes is free for students with a valid university ID, and the services really help me get around!
Q: What are some of your favorite things to do while riding DCTA?
A: Catch up on the latest music albums, with my headphones on of course!
Q: Do you have any advice to offer about riding DCTA to passengers and non-passengers?
A: Use the 'Where's My Ride' text feature, it really saves you time!
Thanks for sharing with us! Why do you ride DCTA? Tell us here for a chance to win a 10-pack of regional day passes!
---
Sign up for Updates
"*" indicates required fields