Features and Profiles
#WhyIRideDCTA: Raul Montoya
August 28, 2019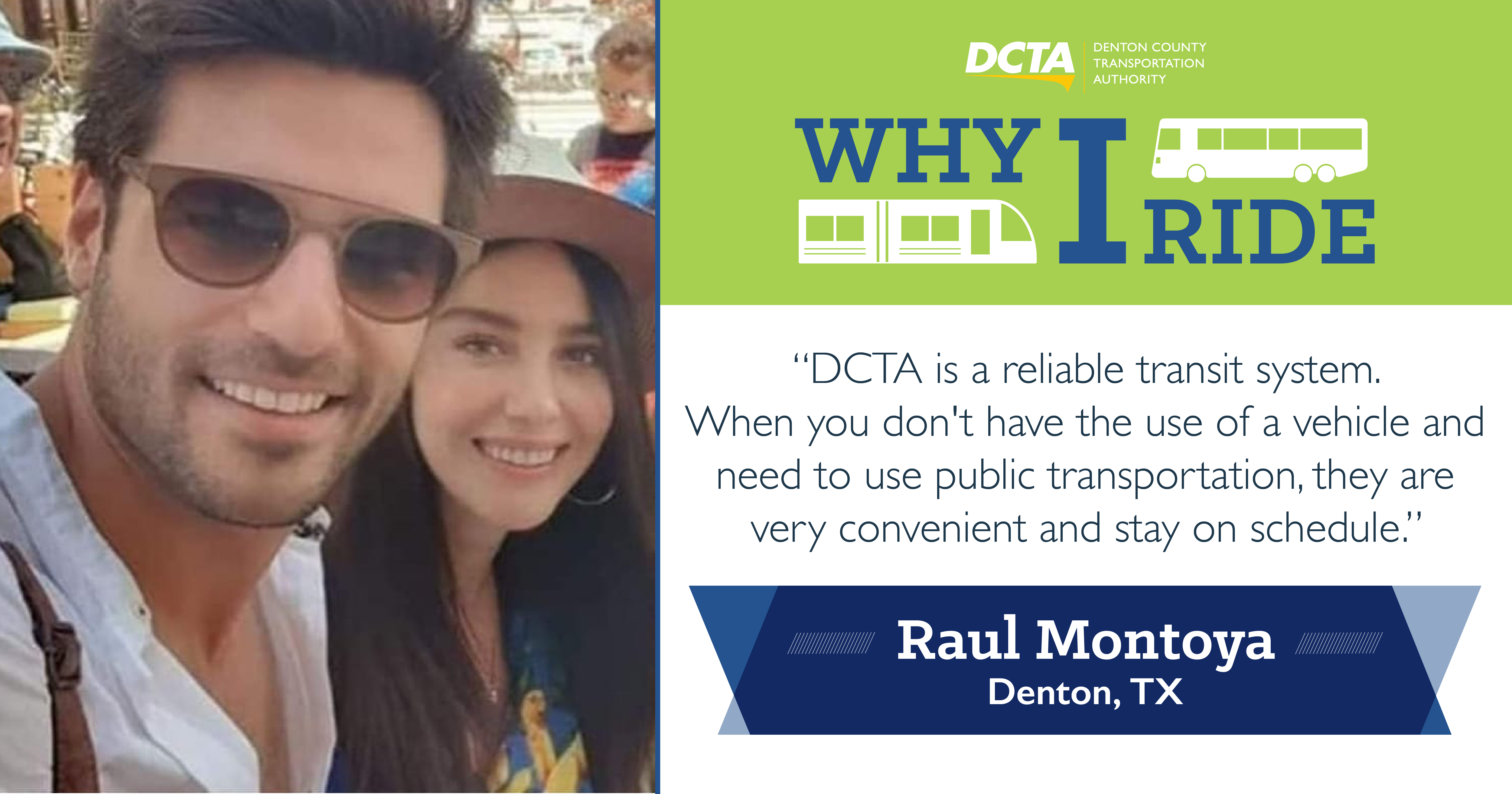 We love hearing from our riders about why they #RideDCTA! Denton resident Raul Montoya likes using his free time when riding DCTA to meet new people and enjoy not sitting in the construction traffic. Read below to learn some other reasons why Raul likes to #RideDCTA:
Q: What do you enjoy the most about riding DCTA?
A: I get to where I need to be on time and the drivers are very polite, patient and professional.
Q: What are some of your favorite things to do while riding DCTA?
A: I like to listen to music, meet people and look at all the construction that is going on outside the window.
Q: What DCTA service(s) do you use most often?
A: I ride the A-train and Denton Connect buses.
Q: Do you have any advice to offer about riding DCTA to passengers and non-passengers?
A: DCTA is a reliable transit system. When you don't have the use of a vehicle and need to use public transportation, they are very convenient and stay on schedule!
Thanks for sharing with us, Raul!
Make sure to tell us why you #RideDCTA here for a chance to win 10-pack of regional day passes (valued at $84 and valid on DCTA, Dallas Area Rapid Transit (DART) and Trinity Metro! Click here to submit your story.
---
Sign up for Updates
"*" indicates required fields