Features and Profiles
#WhyIRideDCTA: Sarah Beavers
April 24, 2019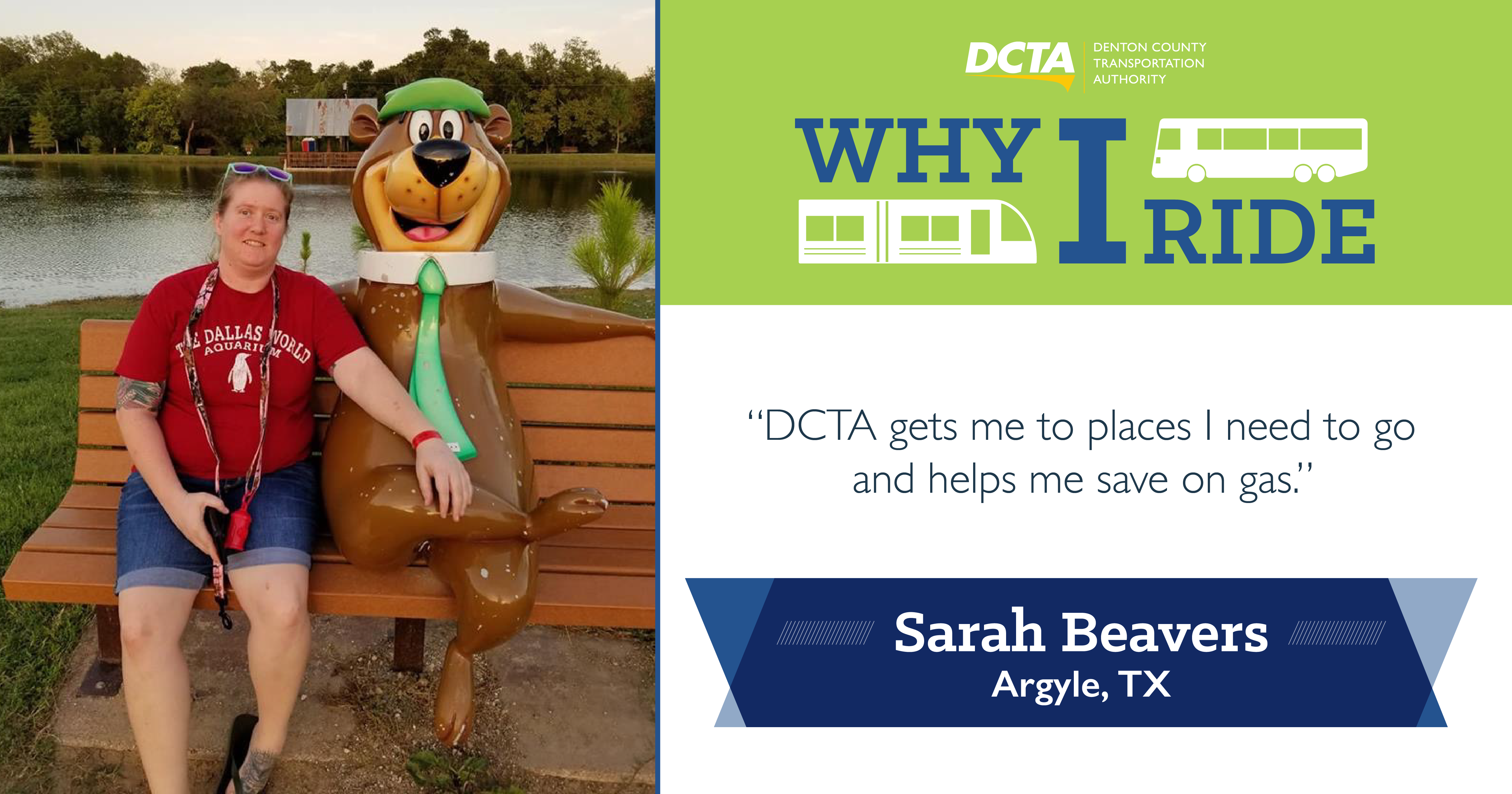 We offer our riders a variety of ways for them to get where they need to go. Argyle resident Sarah Beavers rides our A-train and Connect Buses to get to her destinations in both Denton and Lewisville! This saves her time and money.
Here are some other reasons why Sarah likes to #RideDCTA:
Q: What do you enjoy the most about riding DCTA?
A: DCTA gets me to places I need to go and helps me save on gas.
Q: What are some of your favorite things to do while riding DCTA?
A: I love seeing all the sites around me as I travel.
Q: What DCTA service(s) do you use most often?
I ride the A-train, Denton Connect and Lewisville Connect buses.
Q: Is there anything you'd like to share about yourself?
I love to knit, crochet, travel and work on my photography.
Thanks for sharing with us, Sarah!
Make sure to tell us why you #RideDCTA here for a chance to win 10-pack of regional day passes (valued at $84 and valid on DCTA, Dallas Area Rapid Transit (DART) and Trinity Metro! Click here to submit your story.
---
Sign up for Updates
"*" indicates required fields