Rider Tips
#AskDCTA: How Kid-Friendly is DCTA?
April 23, 2019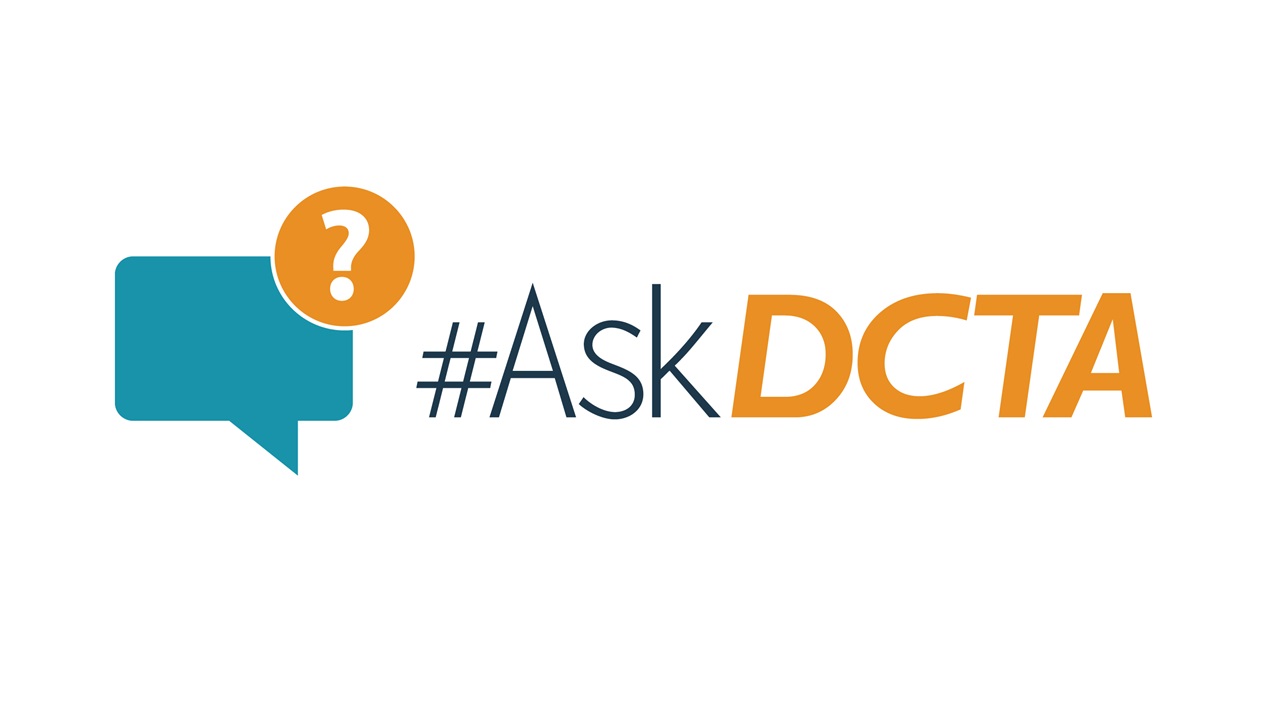 Wondering what you can and can't bring on DCTA vehicles? Need to know more about our lost and found policy? Now you can #AskDCTA! In our monthly blog content series, our customer service team answers frequently-asked rider questions to better engage with our riders and improve their experience when riding DCTA.
For the month of April, Samantha Balderas – Customer Communications Specialist – gave us some insight on the best way to travel with kids.
Will DCTA summer youth passes be available soon?
As part of our efforts to simplify our local fare structure, our summer youth passes have been removed and will no longer be available for purchase. We launched a new local fare structure in January 2019 which permanently lowered our local fare prices for seamless integration within the regional fare system. For more information on our new local fare structure, visit this #AskDCTA blog post!  
Our group discount program is a great alternative for groups that purchase a minimum of 25 tickets. A variety of passes and discounts are available. For more information about our group discount program, visit RideDCTA.net!
2.Do kids qualify for free or reduced fare?
Fare is required for kids ages five and up. Below are fare options for kids:
Children four years old and under – free, no fare required
Kids ages five to 18 years old – reduced fare*
*Note: Kids who are 14 and up will need to have a valid school ID or DCTA-issued ID to qualify for reduced fare. Reduced fare prices are as followed:
Local AM/PM Pass – $.75
Local Day Pass – $1.50 (local) and $3 (regional)
Monthly Pass – $24 (local) and $48 (regional)
Annual Pass – $240 (local) and $576 (regional)
Passes can be purchased at:
DCTA's online ticket store
Downtown Denton Transit Center (DDTC)
Lewisville City Hall
Highland Village City Hall
Ticket Vending Machine at DCTA Train Stations
3. Can I bring a stroller on the A-train or Connect Bus?
Yes! Single strollers and carriers are allowed on our vehicles, but oversized strollers are not. An oversized stroller is anything larger than a single stroller. It is the passenger's responsibility to ensure their stroller does not interfere with the safety or comfort of other passengers. A stroller should not block the aisle and it should not have too many items hanging from it.
Passengers may utilize the space designated for wheelchairs or scooters to place their strollers during their trip. However, if a passenger with a disability boards the vehicle, they will be given priority for this space. Bus operators and train conductors may ask passengers with a stroller to move to a safe location within the vehicle and may also request the passenger fold up the stroller to ensure the aisle is kept clear. Our operators have complete authority if they feel the stroller is compromising the safety of other passengers.
4. What are some fun activities and places we can travel to riding DCTA?
You can ride DCTA to get to many fun places with the kids! Our A-train connects with the Dallas Area Rapid Transit (DART) at the Trinity Mills station in Carrollton. From there, you can hop on the DART Green Line train to continue your travel to Dallas. You can also check out our list of the best regional destinations to get to by riding DCTA.
Biking, walking or running along our A-train Rail Trail is another fun family activity to do on a nice spring or summer day! The rail trail runs alongside our commuter rail line and is designed to connect with existing transit facilities and attractions in member cities. Check out our rail trail map here and plan your next adventure with the kids!
Another Great Tip: check out our monthly Fun Things to Do blog posts to see what events are happening around Denton County accessible via DCTA.
We hope Samantha helped answer all your questions about traveling with kids! Have another question you want our customer service team to answer? Here's how you can submit them:
Send your feedback via our GORequest online customer service tool and choose the menu option "#AskDCTA Series"
Drop a note in the comments section on our Hop on Board blog
While we can't guarantee that every question submitted will be answered, we will consider all inquiries and will feature questions that will greatly benefit most of our riders!
---
Sign up for Updates
"*" indicates required fields