Rider Tips
Winter Weather Travel Guide
December 21, 2015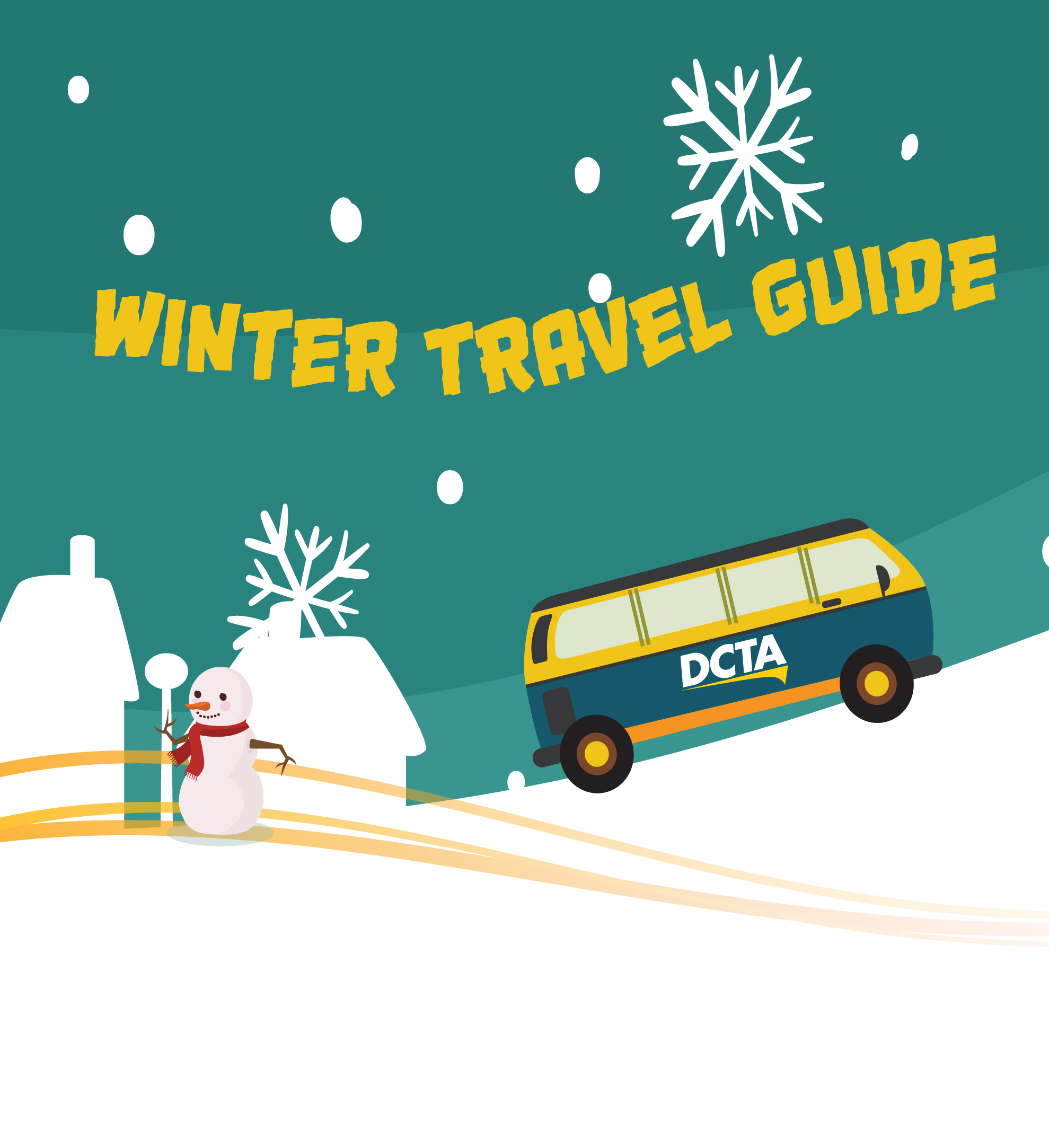 Winter is officially here, and we want to make sure all of our passengers are equipped with our travel guide to help them safely ride DCTA during the winter season:
Before You Board:
Stay connected to the service information that DCTA puts out through our Rider Alerts and social media. You could also call our Customer Service line at (940)-243-0077. Check for severe weather alerts or traffic delays on local TV and radio stations.
Expect delays and plan accordingly. Winter weather is unpredictable. The operator is trying their best to get everyone to their destinations on time and most importantly, safely. The snow and ice makes it hard to drive at a normal speed.
Make sure to dress warmly with layers. Wearing lighter colored clothes could help ensure that the operators see you. Bringing a flash light or blinker could be an extra help.
While Waiting to Board:
Wait in a clear area. Make sure that you are visible in the dark winter mornings and evenings.
Step away from the curb. While the buses brake, they could possibly slide in the snow and ice. There should be distance between the curb and yourself.
Tips on Board:
Step on board carefully. Your shoes could possibly have wetness on them. Try to carefully shake off excess water, ice and snow to help prevent slippery floors on our buses and A-train.
Be considerate to your fellow riders. Try not to put wet shoes on the seats. This could leave a mess for the next rider.
Exiting the Vehicle:
Make sure the bus or train is at a complete stop before existing. Be careful when stepping on the street or train platform as it could be slippery.
---
Sign up for Updates
"*" indicates required fields